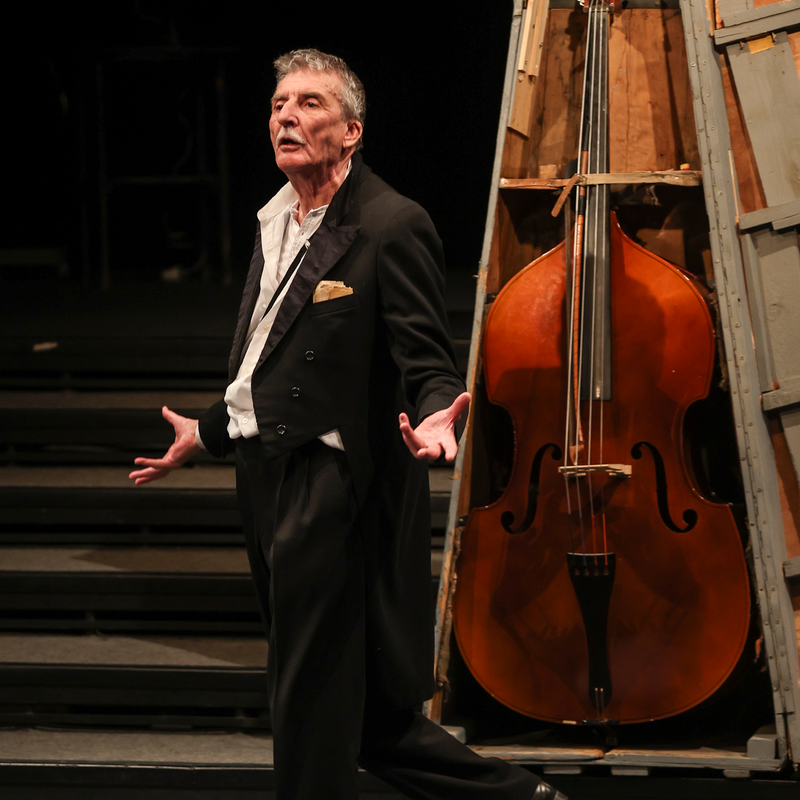 The legendary monodrama The Double Bass performed by Martin Huba at Pohoda 2022
The legendary monodrama The Double Bass performed by Martin Huba at Pohoda 2022We are proud that Martin Huba and the play Double Bass are returning to Pohoda. The act is a legendary performance of Štúdio L+S, and Martin Huba has spent twenty-four years of his life performing it. After a ten-year hiatus, he returns stronger than ever.
09. July 2022
The monodrama tells the story of a double bass player who will never set the tone in an orchestra. Like most of us... With him, you will experience an evening full of tension, doubts, humour, and big twists. For a moment, he will let us into the most secret corners of the human soul, for a moment we will hold our breath so that we can immediately breathe a sigh of relief and maybe even smile.
"Martin Huba is a brave and great man. I've seen The Double bass many times, it always entertained me from the beginning to the end. It was my dream to have him at Pohoda; this became true first in 2006, when Martin Huba brilliantly performed the play in the Teatro Tatro tent. He will now act in a beautiful wooden tent. I am extremely looking forward to it," said Michal Kaščák about the performance.  

The author of the play is Patrick Süskind (son of journalist and writer W. E. Süskind). He entered the world of literature with the monodrama Double Bass, which was first performed on 22. 9. 1981 on the stage of the Cuvilliéstheater in Munich. The script was then soon published in Theater Heute magazine. The extraordinary success of the author debut is evidenced by the unusually high number of productions of this play, as well as a number of translations into foreign languages. The Slovak production premiered on 20 November 1988.
    Translation: Martin Porubjak
    Director: Martin Huba, Martin Porubjak
    Dramaturge: Milan Lasica
    Scene: Jozef Ciller
    Costumes: Mária Cillerová
    Cast: Martin Huba, soprano Veronika Bilová / Dominika Mičíková