21st Anniversary of
Pohoda Festival
Pohoda is a music and arts festival with an international acclaim, where alternative, indie, electronica, world music & punk meet classical; alongside literature, dance, visual art, film and theatre.
Pohoda 2016
30 000
visitors a day
166
concerts
34
countries
3 500 GB
donwloaded data
125 000 m2
campsite area
270 000
pints of beer
466
volunteers
5 000
parking spaces for visitors
646
temp-workers
When preparing Pohoda, we try to use the same approach as when you invite someone to your home for a visit. You want them to feel good in your place, you want them to have a good programme and place to sit and sleep. You prepare good food and drinks and do everything possible to make them feel good even in the bathroom or the toilet. Then you can listen to good music, dance, watch movies, talk about the joys and challenges of the universe, discuss art — everybody what they want and how they want. We believe that our visitors can feel this approach. We, on the other hand, can certainly say that they are great guests. They create the best atmosphere we've experienced at festivals.

Michal Kaščák
The festival creates a unique celebration of freedom and tolerance, where the beautiful and varied cultures of the world can meet, communicate and share ideas.
Pohoda takes place on the second weekend in July in Trencin, Slovakia. Trencin is situated 120km from Bratislava and 190km north-east of Vienna. The festival is based at a former military airfield in the valley of the river Vah surrounded by three of the Western Carpathian Mountains. From a visitor's point of view, the festival area is easy to reach and provides an ideal and generously designed area for a limited capacity of 30.000 visitors. Forget about queuing for food or toilets, cramped camping or moving around the site in large crowds - the capacity is set in a way that ensures it is comfortable and open, to match the name of the festival. (Pohoda/Slavic/: peace, ease, contentment) Pohoda was established by Michal Kascak and Mario Michna in 1997.
The first event took place at Trencin's football grounds, with eight bands playing on one stage. In 1998 the festival moved to the Pod Sokolicami area with a dance stage added and a selection of NGO's present for the first time. In 1999 the festival turned into a two-day event; and in 2000 Pohoda spread to the Trencin exhibition area with a further six stages, featuring literature and classical music. In 2004 Pohoda moved to Trencin airport where it has been ever since. In 2016 there were 309 performances in total, including 166 concerts across 20 stages. Amongst the artists at the festival, 34 countries were represented.
Program references
Björk / Sigur Rós / Die Antwoord / Atoms for Peace / Kraftwerk / PJ Harvey / Nick Cave and the Bad Seeds / Einstürzende Neubauten / FFS (Franz Ferdinand ↦ Sparks) / Manu Chao La Ventura / Eagles of Death Metal / Flying Lotus / James Blake / The Smashing Pumpkins / Portishead / Moby / Pulp / Suede / Travis / Elbow / Róisín Murphy / Bloc party / Kaiser Chiefs / Lou Reed / The Prodigy / Pixies / The XX / Tame Impala / Disclosure live / Leftfield / Goldfrapp / Fatboy Slim / Patti Smith / A-Trak / Hudson Mohawke / Public Enemy / Nina Kraviz / Kasabian / CocoRosie / Parov Stelar / Lamb / Ibeyi / Tricky / Orbital / The Streets / Justice DJ set / Major Lazer / Madness / Basement Jaxx / Ian Brown / Public Image ltd. / M.I.A. / The Hives / Autechre / Amon Tobin - 2 Fingers DJ set / Tune Yards / Young Fathers / Two Door Cinema Club / Imogen Heap / Emiliana Torrini / Wu Tang Clan / Aloe Blacc / Odesza / Les Ambassadeurs / Turbowolf / The Cardigans / Bat for Lashes / Yann Tiersen / Dizzee rascal / Beardyman / Warpaint / Savages / Royal Choral Society / Nederlands Dans Theater / DJ Shadow / Orquesta Buena Vista Social Club / Beirut / Fatoumata Diawara & Roberto Fonseca / Cesaria Evora / Tinariwen / The Klezmatics / Femi Kuti & Positive Force / Shane MacGowan's Popes / Zakarpatský Národný Zbor / Eagulls / White Lies / When Saints go Machine / Villagers / Ukrajinská Národná Filharmónia / Trombone Shorty / Tricot / Totally Enormous Extinct Dinosaurs / Tony Allen / Theo Parrish Live / The Skatalites / The Selecter / The Plastic People of the Universe / The Kooks / The Horrors / The Cribs / The Correspondents / The Asteroids Galaxy Tour / The Afghan Whigs / Sun Ra Centennial Dream Arkestra / Stereo MC's / ...
Show all references
Pohoda was replete with a program of art, music and activities that placed it somewhere between Latitude and Glastonbury on the content spectrum, and with a joyous ease few European events can match.

John Wright, Virtual Festivals
2016

9 out of 10 according to the prestigious server Virtualfestivals.com


2015

10 out of 10 according to the prestigious server Virtualfestivals.com
12 festivals worth visiting in 2015 according to STA Travel
10 festivals worth visiting in 2015 according to the Couvre-feu portal

2014

Top 5 festivals in the world according to music professionals in The Arthur Awards poll
Top 12 European festivals in the most prestigious Europe Festival Awards poll

2013

Top 6 European summer festivals of 2013 outside the UK according to The Telegraph
Top 50 best world's must-attend festivals according to CNN

2012

10 out of 10 points according to the prestigious server Virtualfestivals.com
Top 10 European festivals in the most prestigious Festival Awards Europe poll

2011

3rd place in Top 15 festivals outside the UK according to Virtualfestivals.com
Top 5 European Festivals in the most prestigious Europe Festival Awards poll
Pohoda is as reliable as a Japanese car, as good as premium whisky, it smells of basil and tomatoes, and looks as a 20-year old girl. Our relationship with her is perfect, even though a little strange, as we are two guys, but come on, we are not jealous.

Tomasz Balawejder & Tomasz Bielenia, Polish radio station RMF FM with the most listeners and Interia.pl
---
A small advice: if it is your first festival review, do not write too many superlatives. Ten years later, you won't know how to write it better. Once again. I know what I am talking about; we have been a satisfied partner of the festival for already 11 years.

František Vámoši, marketing manager, Nay, a.s.
---
Pohoda can celebrate as the sparkling jewel in the festival crown of Central European festivals. If you're looking for something unique and of real quality, I'd highly recommend it.

Vic Galloway, BBC Scotland's journalist for CLASH Magazine
---
What is magical about Pohoda is that no one needs to win, that we can enjoy ideas and, most of all, each other... without a need to defeat anyone. And that's why we all are winners. It might seem too unambitious but in reality, it's mega hard. Thank you, Miško and everyone out there working to make this happen.

Jozef Lupták, violoncellist and director of Konvergencie Festival
---
The organization is superb, and at €99 for a three-day pass – not to mention multiple low-cost options to get to both Vienna and Bratislava airports – it's a wonder it hasn't become as renowned among Western music fans as Exit or Sziget. Compared to UK festivals this is Utopia. The food options alone are mind boggling; In fact, it's one of the most well-behaved festival crowds I've ever witnessed...

Derek Robertson, Drowned in Sound (prestigious music portal)
I cannot find words to describe what a great joy and experience it was to be a part of your wonderful festival. Thank you, thank you, thank you many times! Wonderful music, people, organization, food, hotel, city, country, atmosphere! 3 days is too short, I would live there for the rest of my life.

Semyon Galperin, promoter Russia
---
No doubt your festival is one of the top if not the top European festival! I'm always getting thrilling feedbacks from our artists performing at Pohoda.

Fabrice Gogendeau, Mbongwana Star, Saul Williams, Ester Rada agent
Our first "Pohoda experience" was trully once in a lifetime. It is the best festival that we have ever attended, either as an artists or spectators. We enjoyed every minute. Congratulations to You and Your awesome "Pohoda team"!. Everyone was so kind, helpful and professional.

Iza Konsek, Hańba agent
---
Epic show Pohoda Festival, we really loved this festival Last night rocked hard Pohoda Festival Slovakia got smashed up.

Dub Pistols
---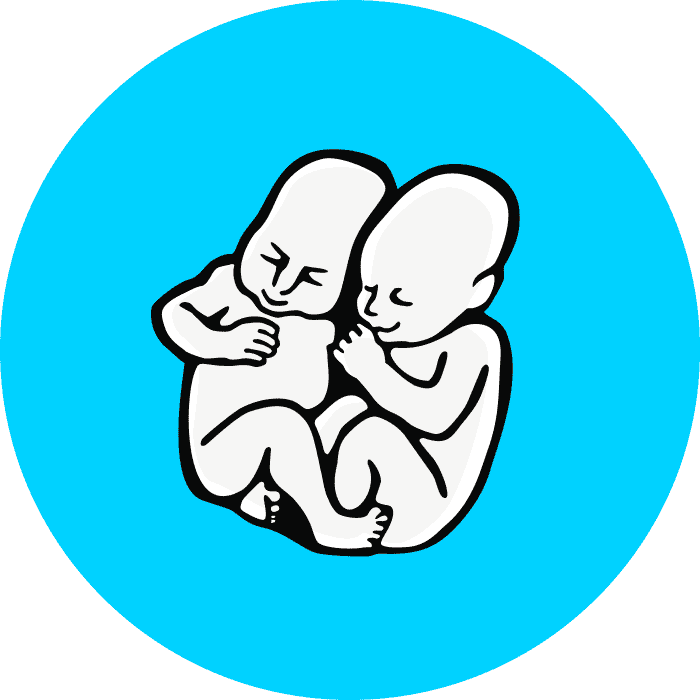 Looking forward to meeting you at the 22th edition of Pohoda Festival,
5th – 7th July 2018, airport Trenčín!