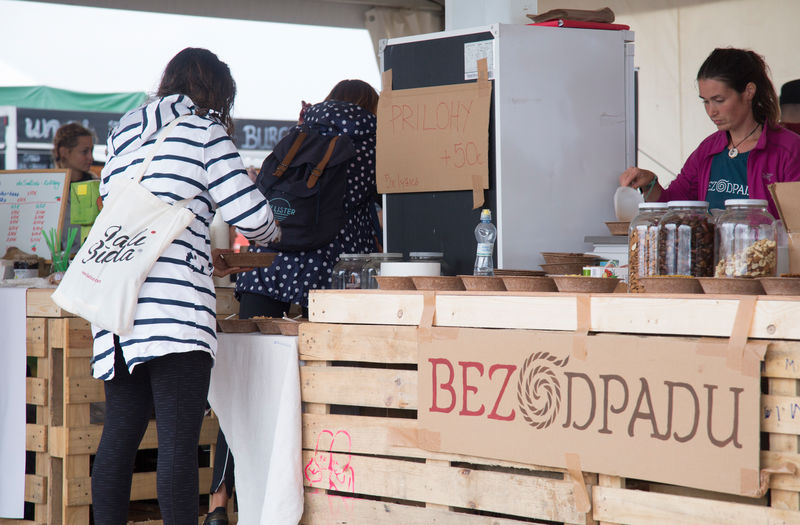 Registration and eco-challenge for gastro-vendors
A novelty of Pohoda 2022 is the possibility to participate as a gastro-vendor in the new "eco-gastro" zone. This is one of the activities within the European research project GEX, Green Europe Experience. Its goal is to find eco-friendly approaches also for festival gastronomy, i.e. to reduce its ecological footprint.
14. April 2022
In cooperation with the GEX project, there is a call for gastro-vendors to become part of it.
What we offer?
- Location in the new gastro zone
- Joint communication of the zone
- Favourable conditions
We plan to select only a few vendors for the programme, and they will prepare for the festival together. The goal in the new zone is to try:
- introduction of reusable dishes
- preparation of meals from ingredients purchased from local suppliers
- setting the sorting of waste generated
- creation of a festival menu with regard to available ingredients
All this with the best quality of offer for festival visitors. The project will include recording and evaluating the outputs achieved.

What we expect?
- Devoting time to preparing for the festival
- Enthusiasm for the environment
- Interest in adapting your procedures
- Willingness to share knowledge

How to apply?
Register your food stall through the registration of gastro-vendors on the festival website www.pohodafestival.sk/gastro and confirm your interest in the GEX project by sending an e-mail to lubica@pohodafestival.sk
The project is supported by the Creative Europe programme.