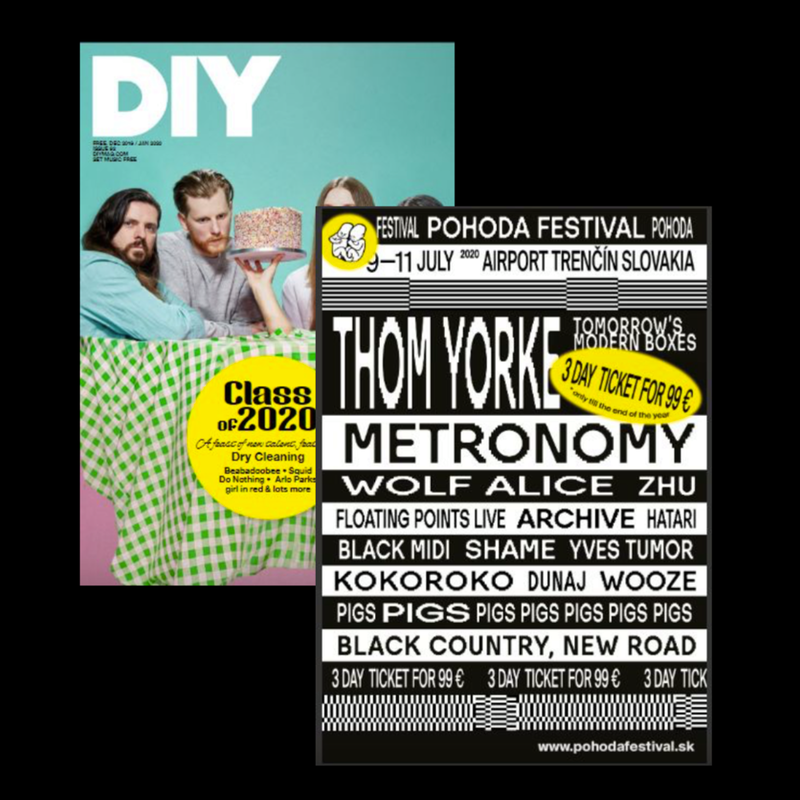 Pohoda included again in the selection of the best festivals in Europe
Pohoda appears again in the selections of the best events in Europe announced by several foreign media. The Daily Telegraph named the paragraph on our festival "Pohoda Party" and appreciated the friendly atmosphere, affordability, accessibility, as well as visual arts and debate alongside the music. Manchester Evening News and Sheerluxe.com have also reported on Pohoda in a similar manner. The Dutch Festileaks particularly praises an impressive collection of highly rated names. Pohoda was included again in the selection of the specialized portal Music Festival Wizard, where the author mentions that we are one of the most favourite festivals of their editor-in-chief. Dutch Grazia Trend have also included Pohoda in their "cool list"; DIY also regularly update their readers on our news.
13. March 2020
THE DAILY TELEGRAPH
50 Best Cultural Breaks Pohoda Party
www.telegraph.co.uk/travel/arts-and-culture/best-cultural-holidays-events-festivals-2020/
Manchester Evening News
Slovakia's biggest music festival is one that embraces eclecticism and is also one of the more affordable events on this list.
Taking place at Trenčín Airport it covers everything from rock, pop, indie, hip-hop, classical, and jazz artists as well as theatre, workshops, film screenings and poetry. Confirmed so far are Lykke Li - who the festival say they've been trying to bag on the lineup for years - Stormzy and Wolf Alice, who are expected to release new music.
Lineup: Stormzy / Lykke Li / Thom Yorke Tomorrow's Modern Boxes / Wolf Alice / Metronomy / The Libertines / slowthai / Chai / Yves Tumor
www.manchestereveningnews.co.uk/whats-on/music-nightlife-news/23-best-european-music-festivals-17577399?_ga=2.160269053.1962129023.1584027035-1547746178.1579701949
From our first announcement - Thom Yorke - till the public Art contest, DIY got it covered.
Updates on the Pohoda line-up but also all the news about Pohoda artists & more, you can find on DIYmag.com. 
DIYMAG.COM
Our to read list: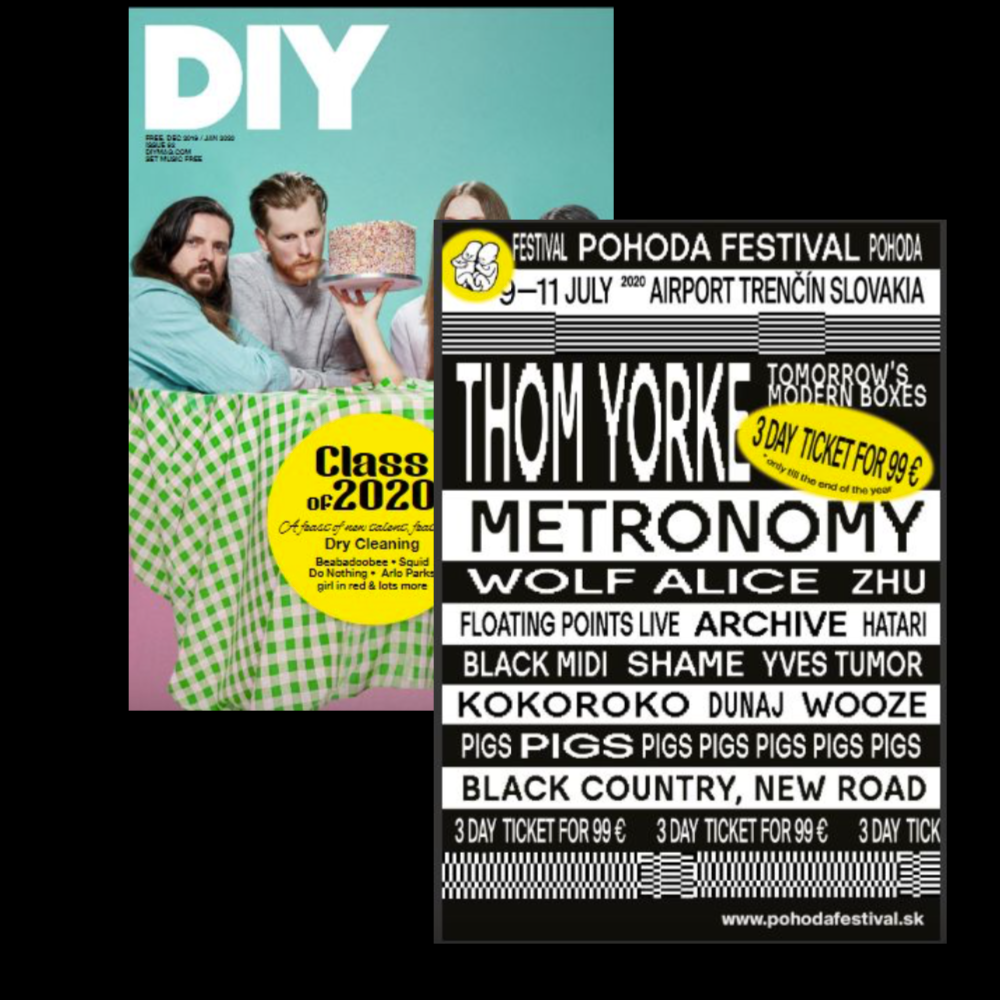 The Best European Music Festivals Taking Place In 2020
The great British festival: often waterlogged, always muddy. If you're looking to combine a weekend watching the best music acts with a few days in the sun, hop over to one of Europe's most popular festivals. From Spain to Slovakia, here are some of our favourites…
Now in its 24th year, Slovakia's Pohoda is a music and arts festival where alternative, indie, electronica and punk meet world and classical music. You'll also find an impressive array of literature, dance, film and theatre across the weekend that takes place at a former military airfield almost equidistance to Slovakia's capital, Bratislava, and Vienna. A three-day ticket, including camping, costs £95. 
Line-up highlights: Stormzy, Libertines, Thom Yorke 
Trenčín, Slovakia; 9th-11th July
https://sheerluxe.com/2020/03/06/best-european-music-festivals-taking-place-2020
The Quietus sa v rozhovoroe so Sink Ya Teeth vrátil k ich nečakanému headlineovému slotu na Pohode.
THE QUIETUS
Direct Approach: An Interview With Sink Ya Teeth 
Norwich's very best post-punk-dance-duo Sink Ya Teeth speak to Patrick Clarke about their remarkable drive to keep creating, and how they headlined a massive Slovakian festival at one hour's notice.
Read the full article here:
https://thequietus.com/articles/27844-sink-ya-teeth-interview-2020
Article by Patrike Clarke
FESTILEAKS (NL)
Perhaps the most underrated line-up of the year: Pohoda 2020
Nothing more fun than comparing festival line-up, we think at Festileaks. Pohoda Festival in Slovakia catches our eye already repeatedly this year. At Pohoda there  will be this summer a big collection of high rated names. And that's impressive.
So although the poster of the Slovak festival may not be the biggest star at first glance, it is certainly special. Not only when you look at how the festival has grown, but also at the many authentic acts that are there. And a festival where even the artists have such a good time that they want to go there every year, can't that only be a big party?
Read the full article in Dutch here:
https://festileaks.com/2020/03/native-pohoda-2020-een-buitengewone-line-up/
Article by Milan Bos
—
GRAZIA TREND (NL)
The Cool List 2020
"Za festivalmy sa tento rok vyberieme do východnej Európy. Čo hovoríte na návšteve festivalu Pohoda na Slovensku? 3-dňový festival pod holým nebom, ktorý každoročne priláka asi 30 000 návštevníkov. Pestrý line-up sa líši ponúka všetky žánre od world music cez po hiphop, reggae, rock, popovej, až po po elektronickú hudbu s dôrazom na to alternatvnejšie z scény. Nemenej dôležitými ingedienciami sú pestrofarebný vzhľad a priateľská atmosféra.
"For the festival we visit this year Eastern Europe. What do you say about going to Pohoda festival ("peace" in English) in Slovakia? A 3-day open-air festival that attracts yearly about 30.000 visitors. The line-up varies from world music till hiphop, from reggae till rock and from pop till electronic music & has above all always an alternative vibe. Besides the colorful look & the friendly atmosphere are just as important…"
Article by Malu Kirschbaum, only in the printed magazine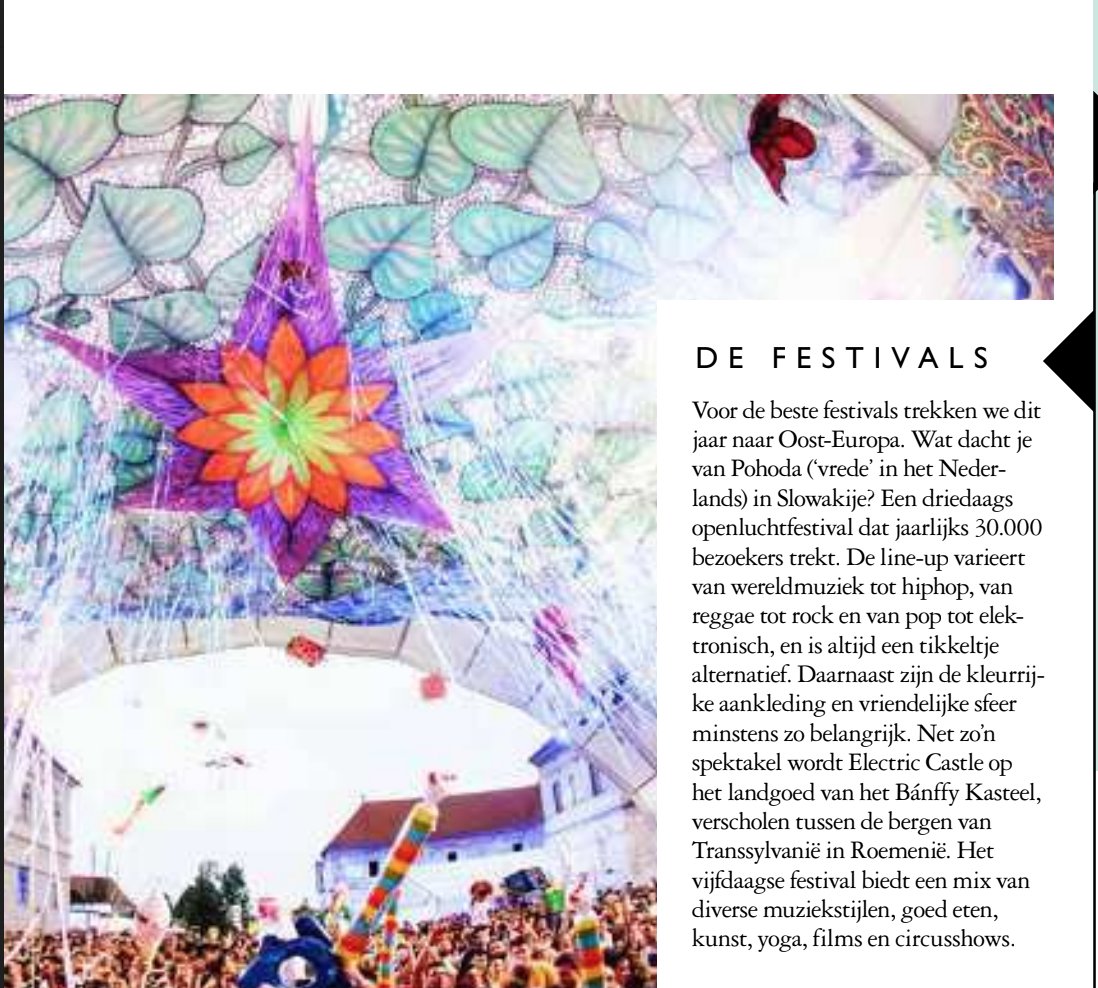 MUSIC FESTIVAL WIZARD
Off The Beaten Path: Head East For These 20 Incredible Music Festivals
Major festival line-up, boutique festival vibe, and the comfort of a garden party at your best friend's place for a fraction of a regular ticket price. The annual Pohoda Festival takes place on the spacious grounds of an airport which means every seat is within site of the stage and castle topped mountains. Our editor-in-chief called this his favorite fest of the summer.
Featured Artists: black midi, Metronomy, Shame, Stormzy, Thom Yorke, Wolf Alice
www.musicfestivalwizard.com/best-music-festivals-eastern-europe/