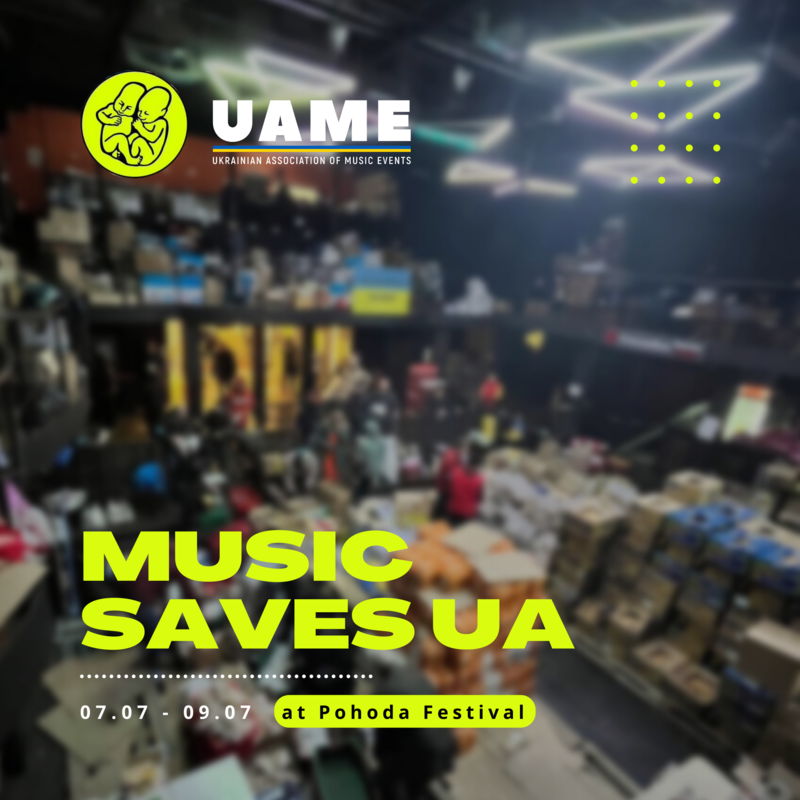 Music Saves Ukraine at Pohoda 2022
In the heart of our venue, next to Café Kušnierik, is the stand of the Music Saves Ukraine initiative. It is organised by our friends, promoters, artists, and other great people who provide immediate humanitarian aid to people in Ukraine. The initiative was founded by members of the Ukrainian Association of Music Events (UAME). In the very first days after the invasion into Ukraine, they turned one of the most popular concert spaces in Kyiv, Atlas, into a humanitarian centre. Soon another large humanitarian centre for the east of the country opened in Dnipro, as well as the Bakota Hub refugee centre near the border with Moldova.
02. July 2022
The initiative raises money for these activities through cooperation with musicians, festivals, clubs, and music fans. We are glad to have them at Pohoda. Together with people from Music Export Ukraine, they will talk about the current situation in Ukraine, their culture, and music and you can participate in many interactive activities here, as well as contribute to helping Ukrainians. You can also support their activities by throwing deposit-charged bottles and cans into bags at waste separation stations and at their stand.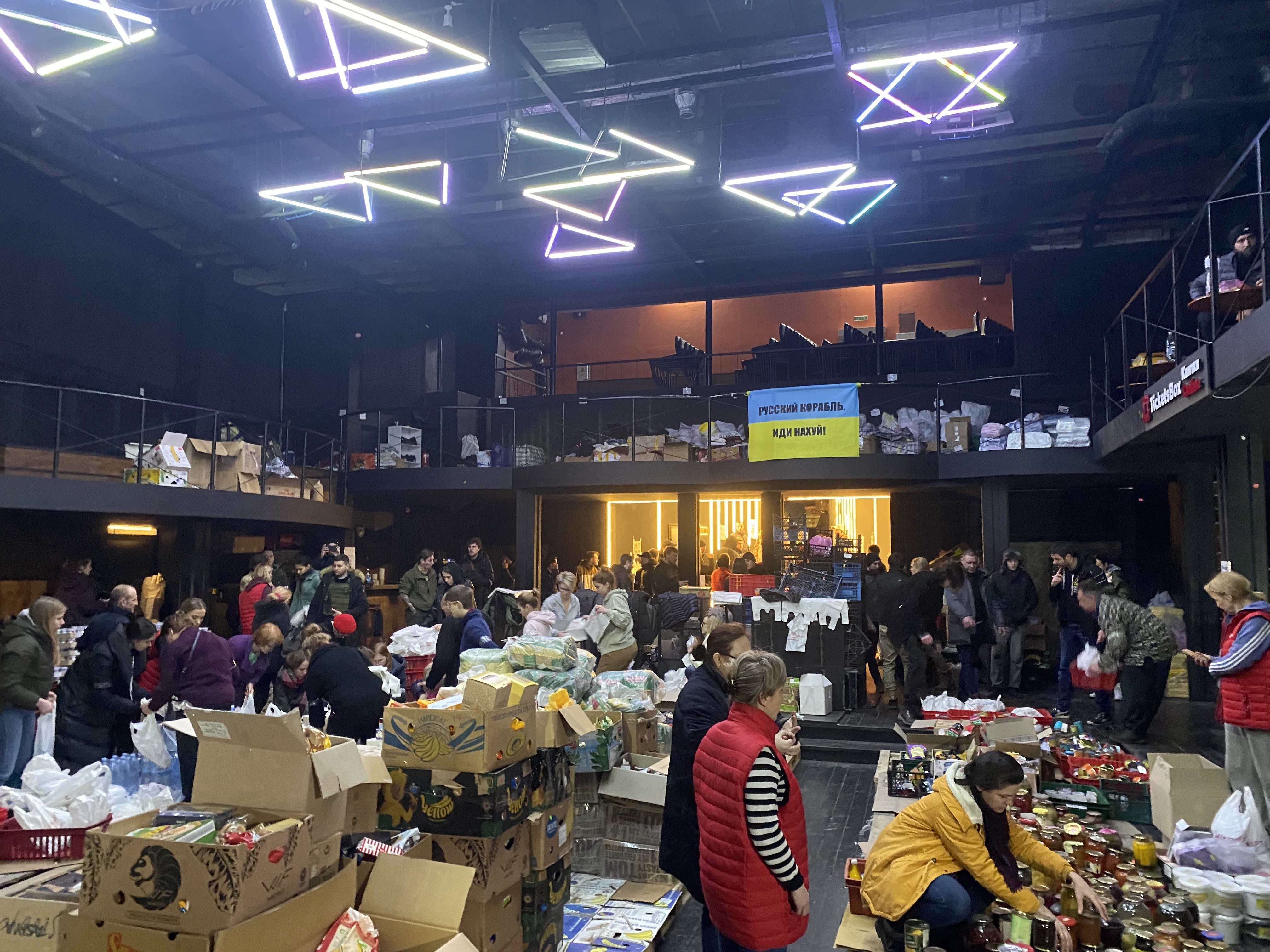 The promoter of the Atls Weekend festival, Vlad Jaremčuk will appear together with the fighter Stasik and a member of the already-twice-relocated Luhanks Philharmonic Igor Šapovalov in the discussion "When weapons rinse, should muses be silent?" on Friday at 2:40 pm. Oliver Rehák will host the debate in Café Európa. We have been in intensive contact with Vlad since the beginning of the war (and, actually, even before). Among other things, he told us about the importance of art in these times and his motivations: "With music we can also plead for help and support, that is why we are trying to help book as many Ukrainian artists as possible to play abroad. So many people are helping Ukraine, but have never been here nor know much about our culture and we want to fix that. We want them to see what and whom they are helping.
I also think there's going to be a very bright period for Ukrainian music as some of the best art comes from the hardest times. The enemy wants to destroy Ukrainian culture and yet the opposite will be achieved, and we want to contribute to that."
More info here: https://musicsavesua.com/