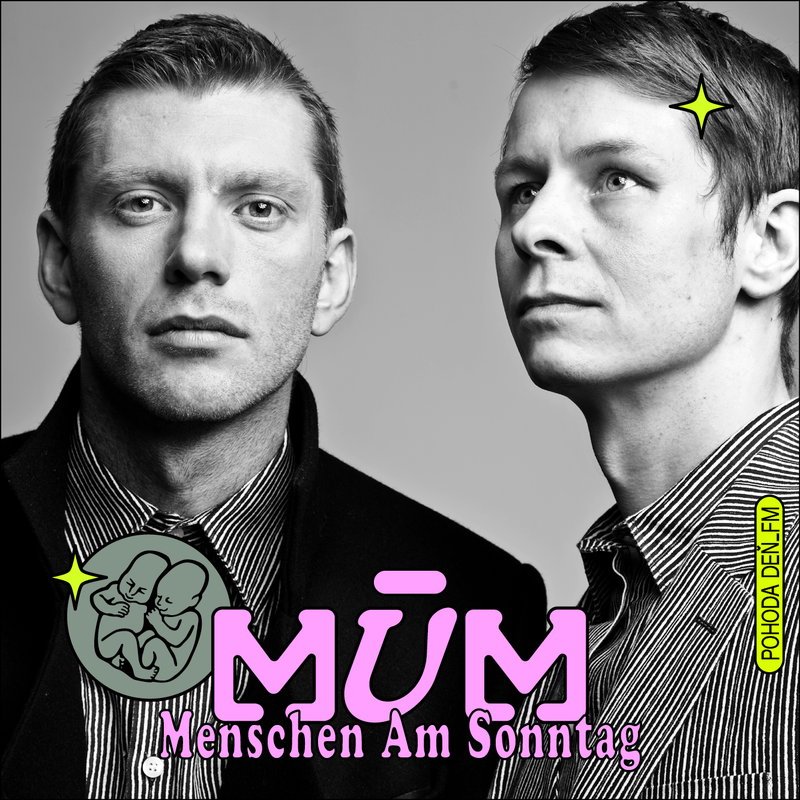 Icelandic band múm (Menschen am Sonntag) at Pohoda Day_FM this Friday
The stars of the indietronic genre, Icelandic band múm, will offer a darker and dreamy atmosphere at Pohoda Day_FM. They play dreamy music oscillating between the indietronica and glitch pop genres. They are coming to Bratislava with a special project that provides sound to the cult German silent film Menschen am Sonntag.
02. May 2022
The film, cast by non-actors, shows a wonderful poetics of the weekend before Hitler came to power. Gunnar Örn Tynes and Örvar Smárason musicalized also other centuries-old cinematographic legends, such as Nosferatu: A Symphony of Horror and Battleship Potemkin, but they love most the "People on Sunday" (Menschen am Sonntag). Örvar Smárason explains: "The film has it all—a vivid portrait of our beloved Berlin, the spontaneity of youth, the rawness and experimentation of the bold pioneers of the film, who did things their way. Add a simple everyday story and human sexuality with a strong political undertone." The band used to play the music for the film with various musicians as part of regular improvisation evenings in Reykjavík. They subsequently brought its more settled version on tour in Europe and performed several times also in the German capital during the Berlinale festival. The recordings from Berlin became part of the Blu-ray release of the film produced by the British Film Institute.
More info here: www.pohodafestival.sk/en/news/pohoda-day-fm-again-with-live-audience-after-three-years