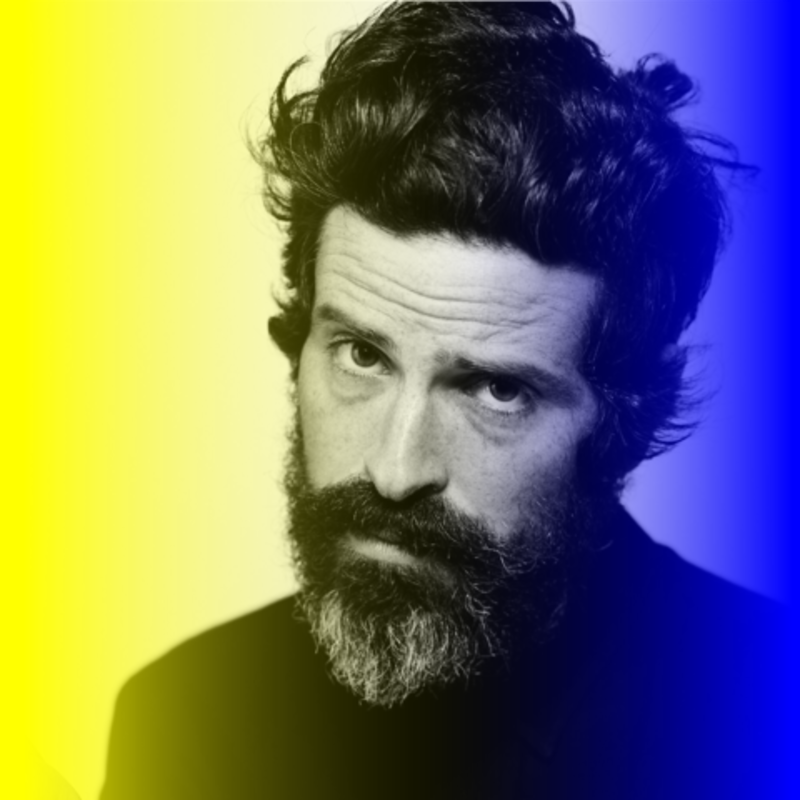 Devendra Banhart at Pohoda 2020
Pohoda 2020 will also feature the American-Venezuelan singer-songwriter Devendra Banhart. Pitchfork describes him as one of the most charismatic artists of modern music. He is considered to be the leading personality of freak folk for his variety of musical sounds and sarcastic lyrics. In September, he released his most personal album so far, called Ma, which is a meditation on life and death.
03. March 2020
Devendra Banhart was born in Texas and spent his childhood in Venezuela, until he moved to California as a teenager. He studied at the San Francisco Art Institute, but left the school and moved to Paris. He lived there for a while as a homeless man, began to pursue music and soon opened shows for bands like Sonic Youth. After returning to the US, he was discovered by the head of Young God Records, through which he released his debut Oh Me Oh My in 2002 (Pitchfork rated it 7.8). A year later he released the EP The Black Babies, using just the elements of a guitar and a four-track recorder, but as Tiny Mixtapes writes: "The result is much larger than the sum of its parts." In a short time he added a more psychedelic-like album Rejoicing in the Hands. According to Pitchfork, it got into the list of the best albums of the first decade of this millennium and into the book of 1001 albums that you need to listen to before you die. Drowned in Sound gave it the highest possible rating with the words: "Banhart is a complete antidote to all the consumer focus groups or hit-writers, too scared to tamper with the formula." Just a few months later he released another charming collection of songs called Niño Rojo. He also added two albums in 2005. First the eponymous joint LP with songwriter Jana Hunter and then another solo album Cripple Crow. According to No Ripcord, it is "nothing short of a miracle", and Pitchfork ranked it as Best New Music. In the same year he was involved in making of two songs for the album I Am and Bird Now by Antony and the Johnsons (the album was awarded the Mercury Prize). In 2007 he released the album Smokey Rolls Down Thunder Canyon, which got among the top 50 recordings of the year by Rolling Stone.
In 2009 he released the album What Will We Be, which features his best known song "Baby". According to the LA Times, it combines Brazilian Tropicalia, glam rock, lounge jazz and Zeppelin-like psychedelia, yet it never sounds awkward. In 2013 he released the album Mala, which, according to Q magazine, this beautiful album counterpoints Banhart's boundless and surreal imagination against a newly discovered depth and sincerity. Three years later, the same magazine reported on his ninth studio Ape in Pink Marble, saying that his chief talent has always been to write endearing songs. Last September he released the latest album Ma, produced by Noah Georgeson and featuring collaborations from folk singers like Cate LeBon and Vashti Bunyan. According to Devendra, Ma is a good candidate for our first utterance and our last whisper, since it means mother in many languages. The singer contemplates the unconditional nature of maternal love, the desire to nurture, the passing down on wisdom, the longing to establish the relationship of mother to child relationship, and what happens when that bond gets broken. This much more acoustic album is also a kind of set of Devendra's observations on life said to a child (though he doesn't have one). The more serious nature of the recording is also related to coping with death or suffering of his loved ones – regarding especially the members of his Venezuelan family who live in a country currently afflicted by huge poverty. Yet, according to PopMatters, he seeks balance between joy and pain through his musical meditations on life and death. Devendra Banhart also released his first collection of poems Weeping Gang, Bliss Void, Yab Yum in spring 2019. Following his travels to Japan, he responded with the publication of the Vanishing Wave, a collection of ink drawings. This extraordinarily creative artist will introduce himself to the attenders of Pohoda 2020 in four months.