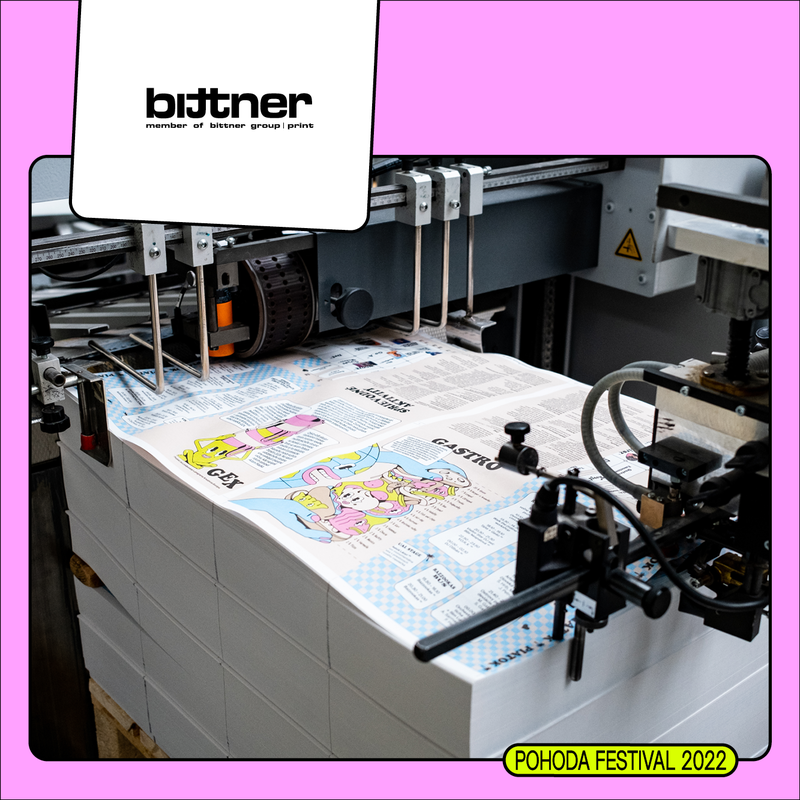 A novelty at Pohoda is our own festival magazine
These photos make us very happy. Our exclusive press partner Bittner is already printing and binding our new festival magazine. We are amazed how they manage to produce square kilometres of festival banners, various printed matter, and 35,000 quality magazines on top of it. The magazine is basically a fusion of the former newsletter and journal. We have reduced the amount of paper printed materials and given up on plastic packaging, and at the same time we are coming up with a format that we consider to be ideal, graphically exceptional, and very strong in terms of information.
01. July 2022
We first tried to produce the magazine ourselves at Pohoda on the Ground and immediately understood that we want to have it at also at the big Pohoda. It has interviews with bands, festival line-up, information about the accompanying programme, practical information, and a fashion section as well. There are also tips from the Pohoda team and funny stories from visitors. The scratchable inner side of the cover will bring free to the lucky ones tickets to Pohoda 2023 and Pohoda Indoor Camping Festival.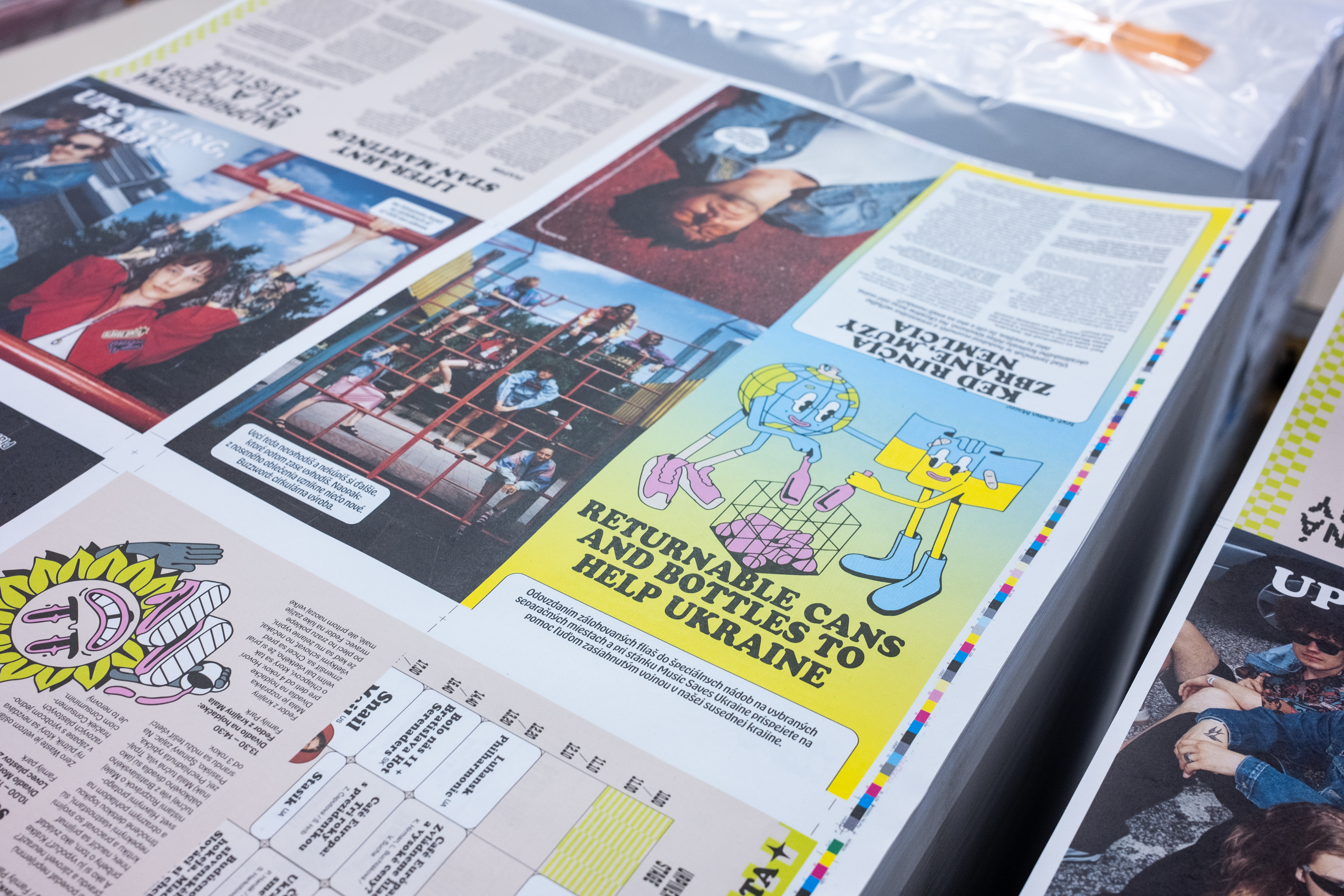 The editorial staff was again led by Samuel Marec and in addition to him, articles were offered by Krištof Budke, Viktor Jenčuš, Alžbeta Vrzgula, Juraj Gábor, Ferči Malík, Vlad Jaremčuk, Michal Sládek, Ivo Páleník, and Anton Repka. Our mistakes and typos were checked again by Jana Vicenová.
The magazine also includes illustrations provided by Matej Mihályi; and all of that was put together visually by Tereza Maco, Zuzana Liptáková, and Jozef Sklenka. In charge of the production was Gabriel Sebő.
The magazine will also be available in English, translated by Filip Molčányi (accompanying activities translated by Katarína Fetrová and Katarína Šefčíková).
Also our new mobile app will be ready soon, we will post more about it shortly ;)