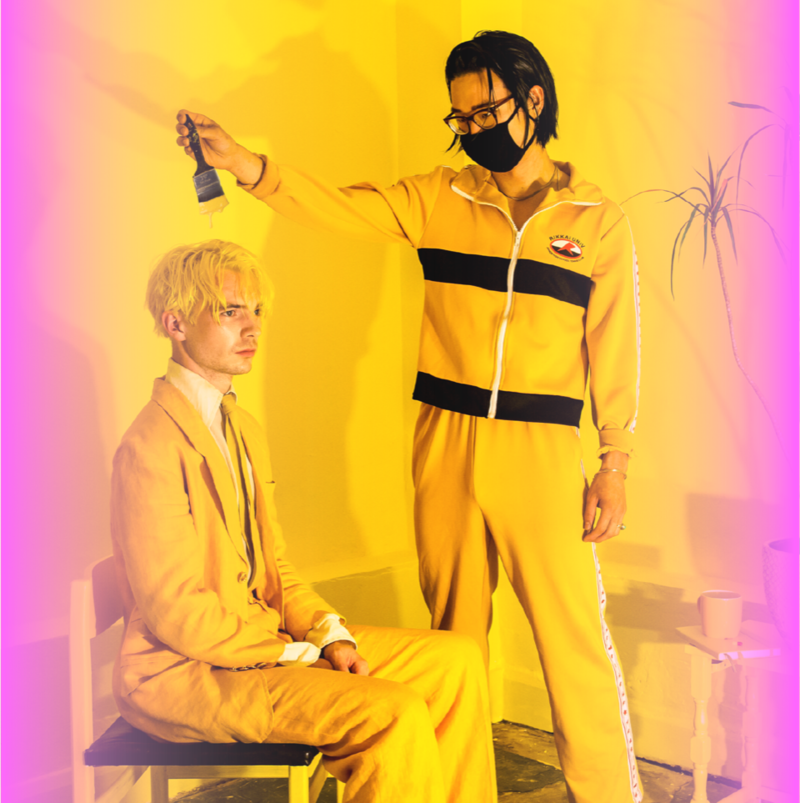 Wooze at Pohoda 2020
Pohoda 2020 will also feature the British-Korean duo Wooze. The band describe themselves as pansori for the 21st century (a traditional Korean music genre) or baroque'n'roll. Our graphic designer and curator Tereza Maco saw Wooze live in Soul and said about them the following: "If the band DEVO was called futuristic art rock, then Wooze is metamodernist pansori, all nice and sweaty in the K-pop raincoat ". The quote may need an explanatory dictionary, but the joy of their performance needs nothing... All you need to do is come to Pohoda 2020.
06. November 2019
Wooze were founded in 2017 in Brixton in London. They were formed out of Muddy Yard collective and consist of Theo Spark and Jamie She. Most of the original material was recorded in a studio, which they built in an abandoned construction warehouse, including the first single "Hello Can You Go". The video for the single was recorded in Seoul with famous K-Pop director Nuri Jeong. They released their debut EP "what's on your mind?" in May. According to Gigwise, the songs from this recording are catchy, inventive and downright infectious. In their October article, the Louder Than War portal predicted Wooze to be among the bands with a premiere participation at Glastonbury 2020. However, the fans at the Trenčín airport will see them for sure.