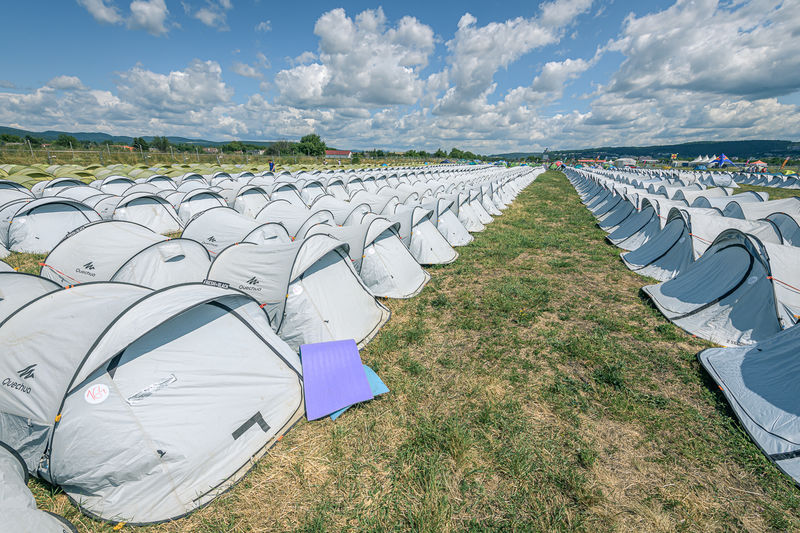 We have launched the presale in the Tent Inn Hotel
EN: From now on, you can book places for the Tent Inn Hotel at Pohoda 2023 in all the versions in our shop. At the beginning of the Biskupice campsite, you'll find the Tent Inn and Tent Inn Black and Fresh tents which maintain pleasant weather conditions even during hot days. Families with children can book the three-person tents Tent Inn Black and Fresh at the Family Park, too. In addition, the security lockers Lock Inn and powerbanks Charge Inn are also available from today.
14. September 2022
You can buy all of the available items here: www.pohodafestival.sk/en/shop.