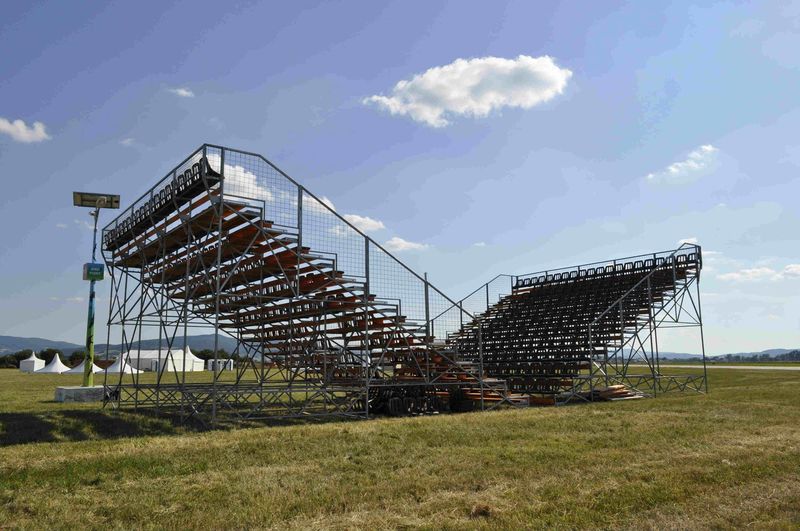 Visual Stage at Pohoda 2016
The program of Pohoda also includes the artworks of almost one hundred artists. A growing number of installations, interactive works, and performance turned the Pohoda grounds into a huge stage of visual art: the Visual Stage. Within this platform, you will see the works of Ilona Németh, Gabriel Hošovský 3 installations of the Public Art Contest winners, installation of the White Night festival, and you will be able to debate in the Office of Contemporary Art.
04. July 2016
Ilona Németh: Auditorium – Greeting for Bruce Neumann
Ilona Németh, one of the most significant figures of fine art in Slovakia, will place a monumental site-specific installation at Pohoda—Greeting Bruce Neumann. The artwork has already been installed in two versions in Košice and Brno. In shaping it, Ilona Németh was inspired by an abstract sketch of Bruce Neumann. She transformed it into a work in which a stage is missing on the side of the auditorium. The viewer looks at an opposite auditorium. It is up to you whether you will see in the artwork the current epidemic of narcissism, a viewer as focus of a show, or something entirely else.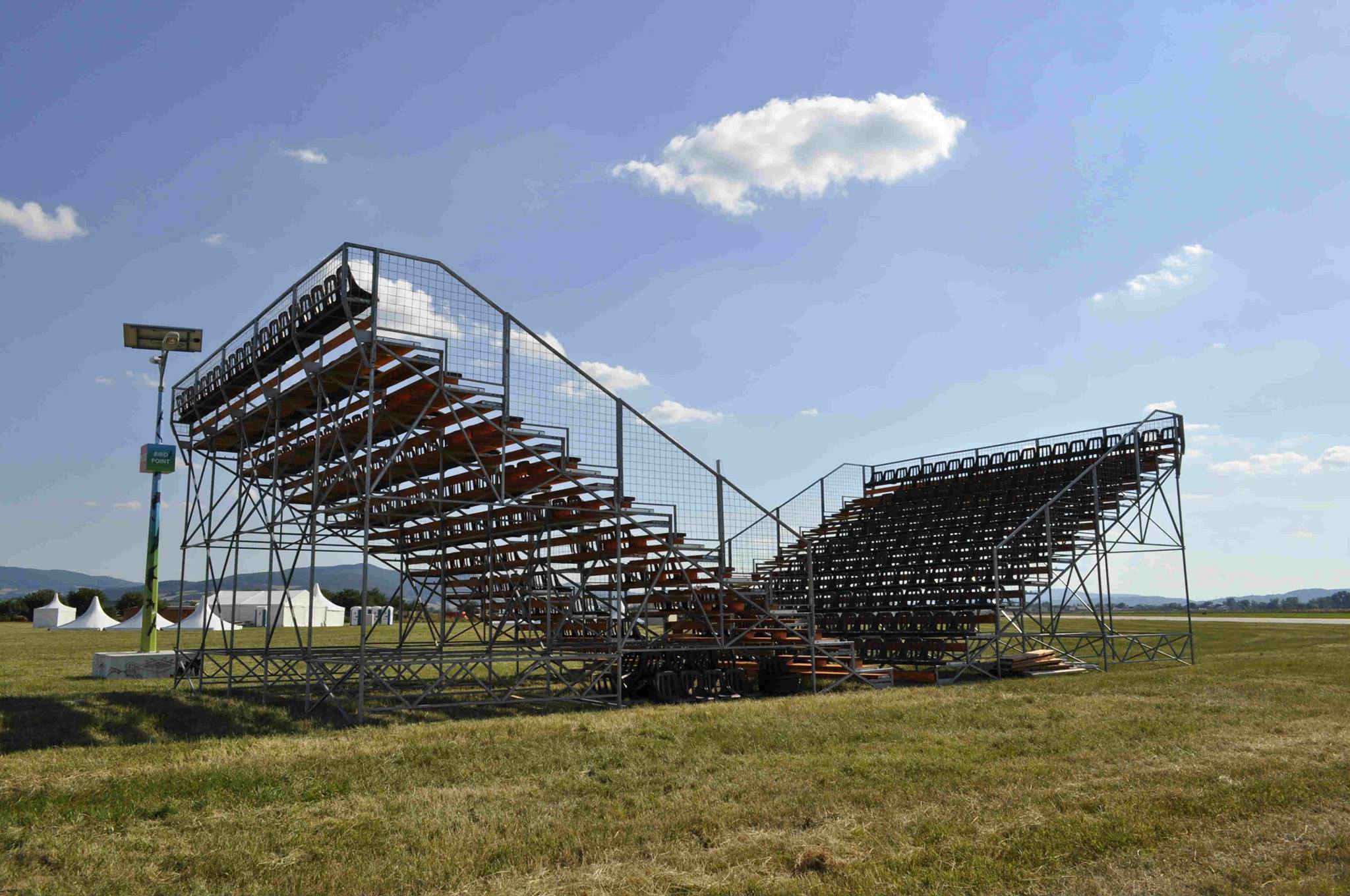 Ilona Németh: Greeting for Kokolia
This installation consists of aligned 7 kayaks. In each vessel, there is a group of kayakers who are turned back to back, with oars in a bucket of water. The greeting for Kokolia responds to the emptiness of relations. We have a boat, we have water and we have rowers, but all variables are rendered non-functional in the wrong setting. The performance will be moved four times within the grounds.
WHITE NIGHT
Róbert Farkaš and his lighting installation For Peace are coming to Pohoda from the biggest festival of contemporary art in Slovakia, White Night. Walking gradually turns into running, and running is as fast as light. Light runners run across Slovakia carrying a clear message: "For Peace!", "For Freedom!", "For art!".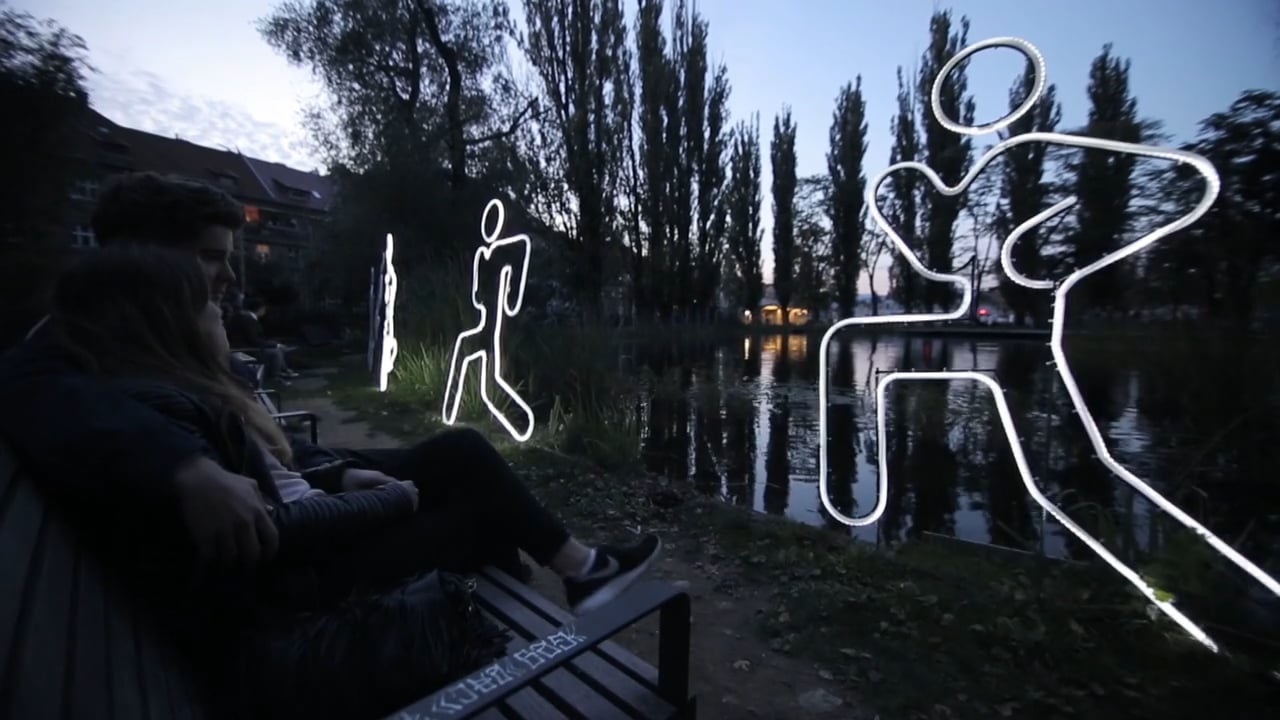 3 winning works of the Public Art Festival Contest
The winners of the Public Art Festival Contest will implement three installations. In addition to this year's "Minaret", "The Doors", the last year's winning artwork, will be installed too. Another artwork "Nothing" is turning into "Nothing lasts forever".
Gabriel Hošovský: Pavilón nálezov
We are losing our natural interpersonal habits. We look for partners on the Internet, using smart GPS applications, and we lose the ability to deal with chance meetings, talk, take somebody's hand, blush, look in the eye, say yes, and say no. Or even risk rejection...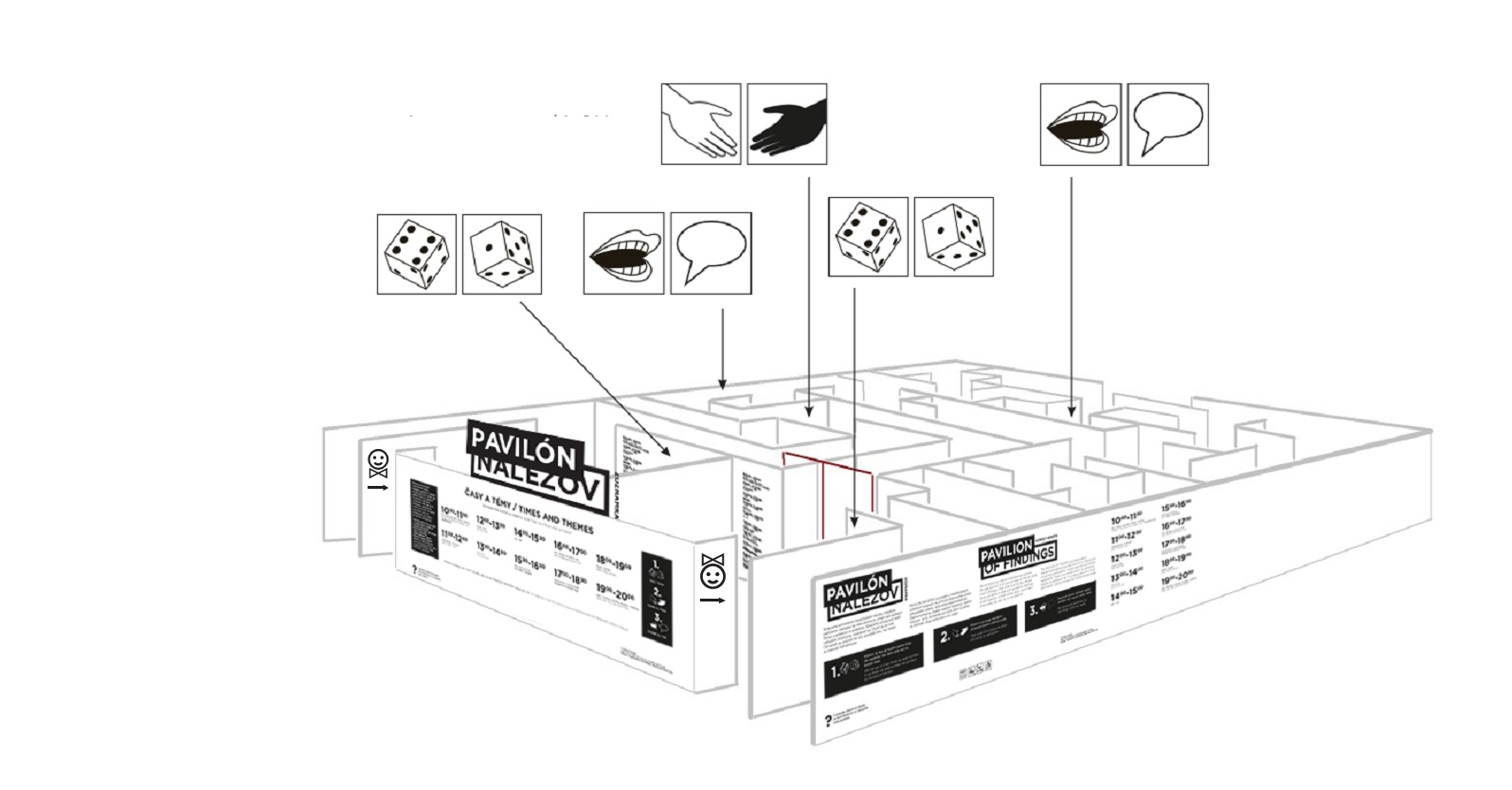 The artwork "Pavilion findings" by Gabriel Hošovský will try to change this. The pavilion of interpersonal relationships will work on the principle of voluntary participation, random choice, arbitrary repeatability, and openness.
The Office of Contemporary Art is a project of the Ateliér IN at the Academy of Fine Arts and Design. In the course of two days, nine artists will be present here at regular intervals and they will talk to the visitors of the "Office" about contemporary visual art.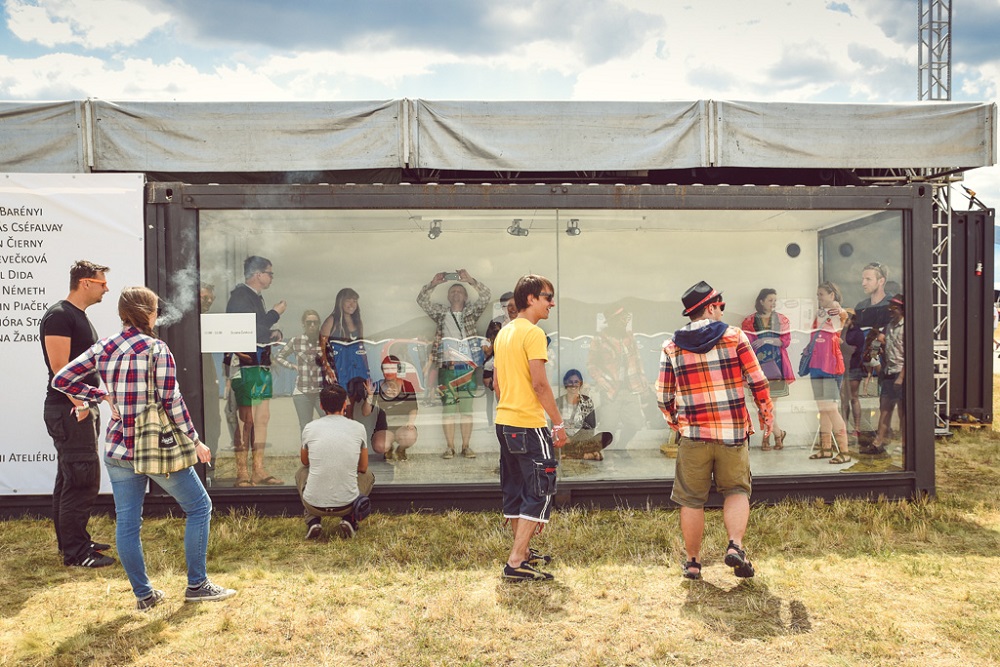 Thanks to 4D Gallery, two especially striking art installations by Laco Sabo and Milan Adamčiak will be presented at Pohoda.
Peter Kalmus will bring a mobile installation of drums titled "Rockets of peace and love". Important Slovak artists will again paint their works on water meter pits. This year, you will see works by these artists: 
Concrete rings will again carry a selection of photos by Ctibor Bachratý. News is our two installations "Garage" and "Airport". You can find "Airport" directly in sunflowers, and "Garage" right next to them.