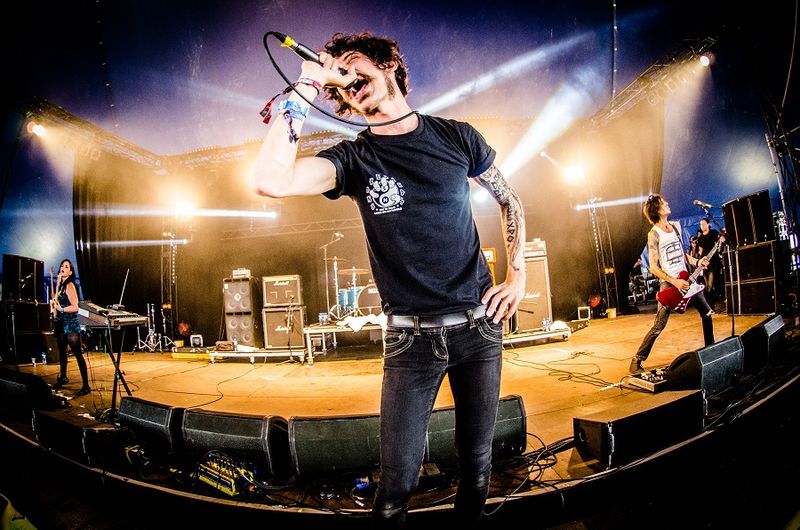 Turbowolf
Open the door and let this wolf in, it's totally worth it. Loosen up your hair, your ankles and stretch your tendons, because UK alternative rockers Turbowolf will make you jump and won't let you have a rest until they leave the stage.
19. February 2015
Band's catchy rhythms didn't let Metal Hammer Magazine's editors rest either. The moment Turbowolf appear in front of the audience, they turn into a mining perpetuum mobile that digs out more kilojoules of the audience than Tour de France. Their self-titled debut Turbowolf was released in 2011. Artrocker Magazine gave the album 5 out of 5 stars, describing it as "fascinating." It also received rave reviews from Kerrang! or Thrash Hits. The most fitting of all the positive reviews is probably this one: "If you like heavy, down-and-dirty, balls out rock 'n' roll then stop reading this review and go buy this album." Or go see their show.
Btw, their second album is going to be released on the 6th of April.