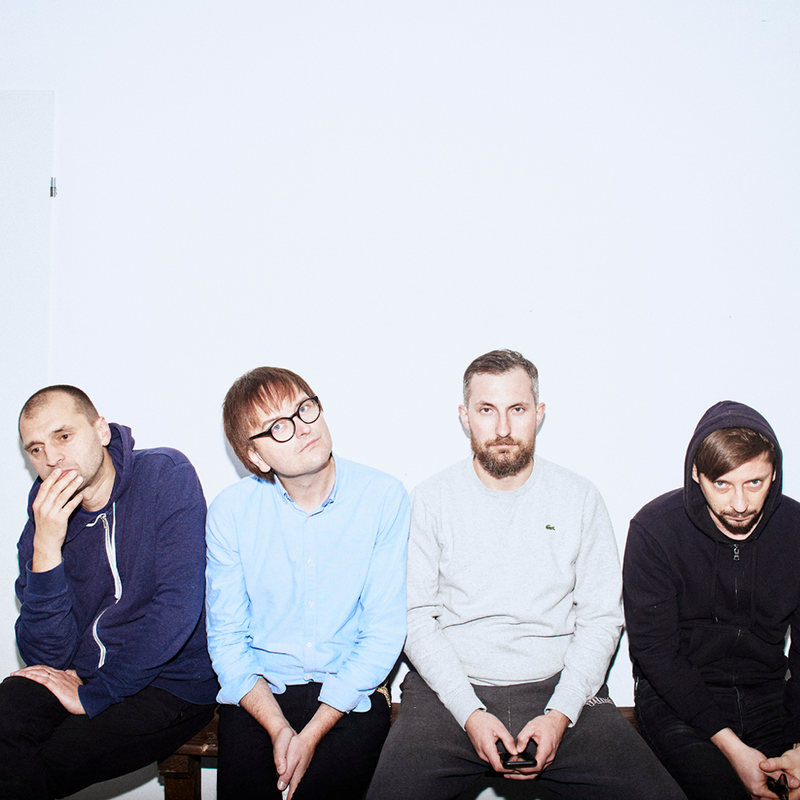 Trupa Trupa at Pohoda 2022
The Polish art-rock band Trupa Trupa has been a good example of the scene from Central and Eastern Europe for several years now, with world agencies, festivals, and Western media continuing interest in their work. Their songs are played by Iggy Pop, Mary Anne Hobbs, and Steve Lamacq on BBC 6 Music and they have also appeared on the KEXP and NPR Tiny Desk session. They are praised by The Times, Mojo, and Rolling Stone, and we can expect some more praise as early as the beginning of February, when they will release another studio album. As Pitchfork describes, "Trupa Trupa are the rare dystopian post-punk band to embrace optimism and levity as necessary survival mechanisms. They may not have the perfect prescription for a better world, but they welcome you to imagine one together". This invitation applies to the Pohoda 2022 visitors as well.
28. January 2022
According to Metro, they are combining post-punk and psych with skill. "The Beatles sing Joy Division oversimplifies them but doesn't misrepresent them". According to The Guardian, "the band's music blends off-kilter melodies, dense instrumentation and lyrical explorations of the darkest side of the human condition". The Times compares them to Sonic Youth, Radiohead and the Manchester scene in the 80s. According to Mojo, their "gripping and energetic record packs a serious punch". KEXP highlights "ominous guitars, stern rhythms and haunting melodies" and The Quietus agrees. These quotes feel like ratings for the album by a Mercury Prize winner, yet the reviewers praised this acclaimed Gdansk art-rock band's 2019 album Of the Sun.
A year later, they released EP I'll Find, which, according to Richard Foster of Louder Than War, is the most hypnotic record of this truly great band to date. In just two weeks, we can look forward to their next studio album called B FLAT A. They have already published the first tasting bits—the song "Twitch", as well as a call for humanism in a hateful world embodied in the form of the song "Uniforms". Simon Vozick-Levinson of the Rolling Stone magazine wrote: "It's a melodic dream in miniature, a Dada poem, an unexpected sweetness. The beauty of the song is in its ambiguity, but it sounds to me like a powerful call to reject arbitrary hierarchies and nationalist aggression, and embrace humanism instead. Eat your uniform, throw it away; expand your perspective until you can empathize with everyone. Trupa Trupa come bearing a message that resonates. Naive? Maybe so. But that's what they always say about dreamers."