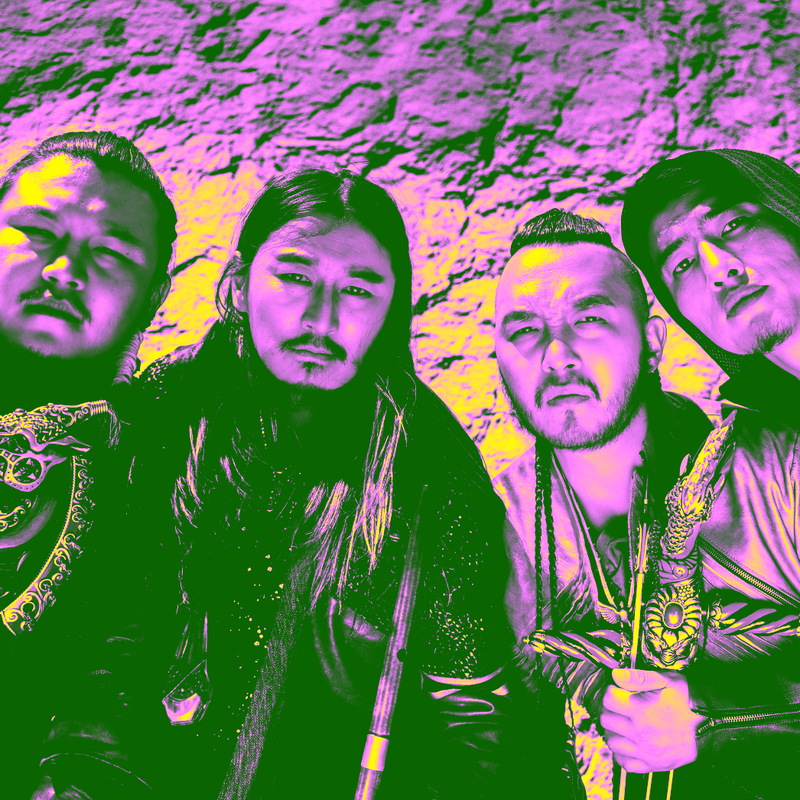 The HU at Pohoda 2021
Another re-confirmed name of the 24th edition of Pohoda is the Mongolian band The HU. They combine hard rock and traditional Mongolian music characterized by throat singing as well as exotic string and bowed string instruments. The videos for the songs "Yuve Yuve Yu" and "Wolf Totem" went viral immediately after their release and reached over 50 million views on YouTube in a short time, making the band famous. The band was subsequently praised by media such as The Guardian, NPR, GQ, The Independent, VICE and the German metal portal Metal.de, which gave their debut The Gereg a rating of 8/10. Last year they played a sold out tour in Europe and performed at festivals such as Downloads or Rock in Park. You can see them at Trenčín airport in the beginning of July 2021 as well.
30. September 2020
The HU refer to their style as "Hunnu Rock," since they draw inspiration from the older Mongolian empire or nation better known as The Huns in western cultures. They integrate old Mongolian war cries and poetry into their lyrics. The group was founded in 2016 in Ulaanbaatar. The members Gala, Jaya, Temka and Enkush create a mix of rock and traditional music with instruments such as Morin Khuur (horsehead fiddle), Tovshuur (guitar-like string instrument) and Tumur Khuur (jaw harp). Their specific sound is dominated by typical guttural throat singing built around the pillars of rock music such as distorted guitars and bombastic drums with aggressive rhythms. By the way, all four members studied music at the Ulaanbaatar Conservatory. Their career fully started in summer 2019 with a big concert in Ulaanbaatar and a sold out European tour, during which they also played at festivals such as Download or Rock im Park. They have released the debut album called The Gereg. Once out, it took the leading position in Billboard's Top New Artist Chart and ranked second in the UK's Rock & Metal Album Chart. The album contains nine songs including the hits such as "Yuve Yuve Yu", "Wolf Totem" and "Shoog Shoog". One of the comments below their videos aptly says:  "I never knew I needed Mongolian folk-metal in my life, until now." The HU will also demonstrate their drive to Pohoda 2021 attenders.