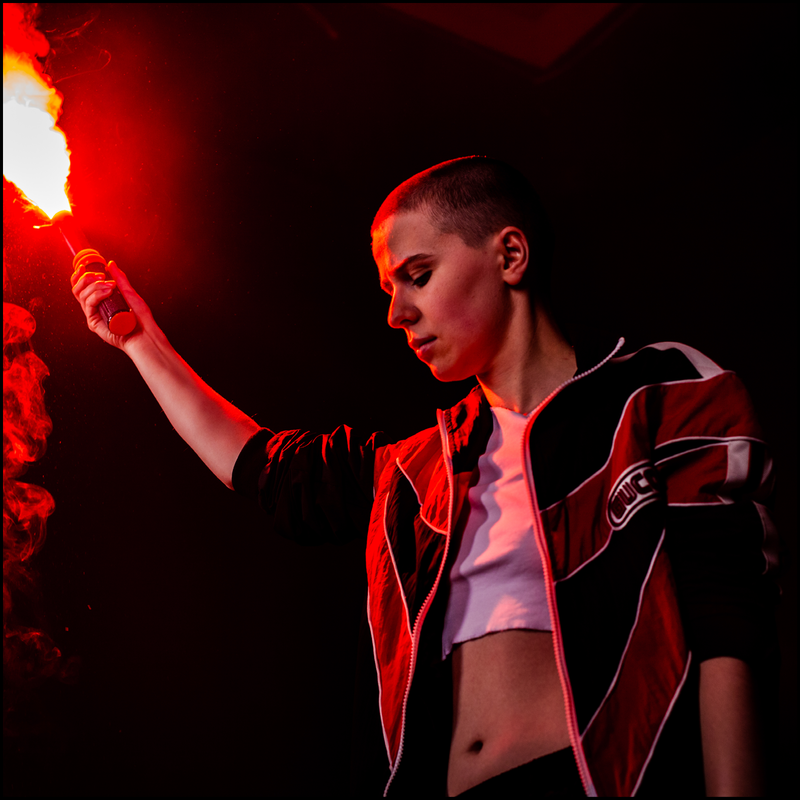 Stasik at Pohoda 2022
Pohoda 2022 will also host Ukrainian artist STASIK. It is a musical hip-hop project by war veteran from Donbas, activist, presenter, theatre and film actress Anastasia Shevchenko. She has worked at the well-known independent Dakh, theatre, starred in the film Chrysanthemum Holiday and in 2019 won the Young Talent Award at the Jager Music Awards (it was also awarded to artists such as IC3PEAK, Shortparis and Nina Kravitz). Each of her songs is a clear statement and she is willing to even tear her throat to be heard. Her songs and clips made one shiver already in 2019, and their power and topicality, unfortunately, were multiplied again by the war.
07. April 2022
Song Ніж (Knife) is a story about pain, Бій з тінню (Battle with the shadow) is about struggles with oneself and social conventions, and Колискова для ворога (Lullaby for the enemy) is a statement about the enemies she whom she mainly feels compassion: "When you see people dying abroad, you realize how badly they are living in their own country." Не відводь очей (Do not look away) is a reaction to the events of Chernobyl. Even though she only has released a few songs, she has already performed on the largest Ukrainian stages and in major Ukrainian media—also because this original artist bases her songs on her own traumatic experiences. The Highsnobiety portal wrote about her: "Anastasia's project is about unadulterated pain, about how we come back from calamity and shape its raw energy into something productive and life affirming. Having participated first-hand in the war, she adds that she is understandably relieved that she's no longer on the front line, but is adamant that her own fight has yet to cease: "To stop and not act is impossible." Unfortunately, the article was published two years ago and these words are no longer true. Anastasia fights again in the front line as well as on social networks, where she also organises donations to purchase bulletproof vests. She also fights with art. We believe that she will win on all fronts and in three months, she will make his strong statement also at the Trenčín airport.