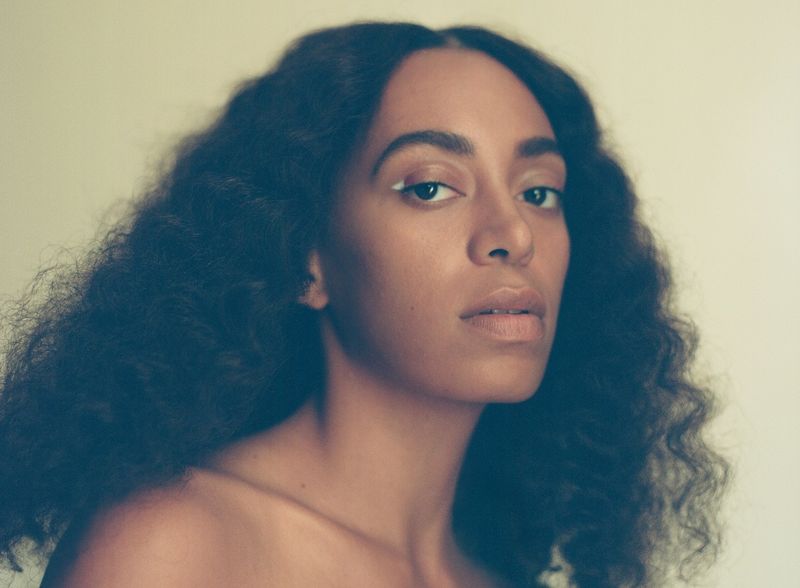 Solange
The author of the album of the year 2016 (Pitchfork, Spin, Vibe) and winner of a 2016 Grammy Award, Solange Knowles, will be playing Pohoda 2017. Her latest album A Seat at the Table has been praised by the likes of Time, Chicago Tribune, Clash, Mojo, NME or Rolling Stone. Solange is currently one of the biggest R&B and soul stars. We're glad that besides Primavera or Panorama festivals, Solange will be one of the big names on our bill as well.
23. February 2017
Solange Knowles has been singing since childhood, started writing her songs at the age of nine and signed her first contract at the age of sixteen. The young artist was influenced by the distinctive singers and bands of the 1960s such as The Supremes, The Marvelettes and Martha Reeves. At the end of 2002, she released her debut Solo Star. This pop-oriented album rather complied with record label's expectations than singer's artistic vision and ambitions. Her influence is more present on the second album Sol-Angel and the Hadley St. Dreams released in 2008. The album debuted at number 9 on the US Billboard 200 and according to Vibe magazine, it was the best R&B record of the year. The album features successful singles such as "I Decided", which she wrote together with Pharell Williams, or song "T.O.N.Y." Besides rave reviews, she won her first big award, when she was given ASCAP Award (American Society of Composers, Authors and Publishers) for "Get Me Bodied". Her EP True from 2012 confirmed the upward trend. Solange left the big record label Interscope and set out for a more independent journey, which was recognized in rave reviews from media such as LA Times (8.8/10), Pitchfork (7.8/10), NME (8/8), BBC (8/8) and many more. On the dance songs reminding of the 1980s vibe, she collaborated with producer Devonté "Dev" Hynes. Media compared some parts of her songs to the likes of Madonna or Jackson, but at the same time praised her innovative approach and Solange's original handwriting.
That Solange can express herself even better is something she proves four years later with the release of her latest album A Seat at the Table. A tribute to the dance music of the 1980s is replaced by an extremely personal record. As Pitchfork wrote: "Solange's new record is stunning, a thematically unified and musically adventurous statement on the pain and joy of black womanhood." This manifesto was named the album of the year on Pitchfork as well as Spin's and Vibe's end-of-year lists. In Time or The Quietus lists, it ranked number 2. The album reach number one on the US Billboard 200 and six tracks from the album made it to the Hot R&B Songs Chart. Solange appeared in nominations for NME Awards, Brit Awards or Grammy and her first nomination for a Grammy brought her the award in the category of "Best R&B Performance" for her song "Cranes in the Sky". The story of the lead song also shows how long she was working on her most successful album. She wrote the song more than eight years ago in Miami, where she sought refuge after breaking up with her husband. What inspired her was her own experience of building happiness as well as developer projects which covered Miami and its panorama with cranes at the time. They were supposed to build more and bigger buildings… but we all know how it ended. The bleak analogy between the city and her own life served as an inspiration for a beautiful personal song.

But this album, or music film or R&B operetta, if you will, is full of such songs. It is intertwined with powerful statements of important people in her life. As Pitchfork editors end their list of Top 50 Albums of 2016, they say "It is an offer of solace for anyone working towards their own glory, and for those whose right to dignity is long overdue." And they conclude the review of her latest album with words from album's penultimate song "Scales". Solange and Kelela address black women, but Pitchfork says those words back to the author: "You're a superstar." We're proud to have Solange perform the album of the year 2016 just a few months after its release at Pohoda 2017.