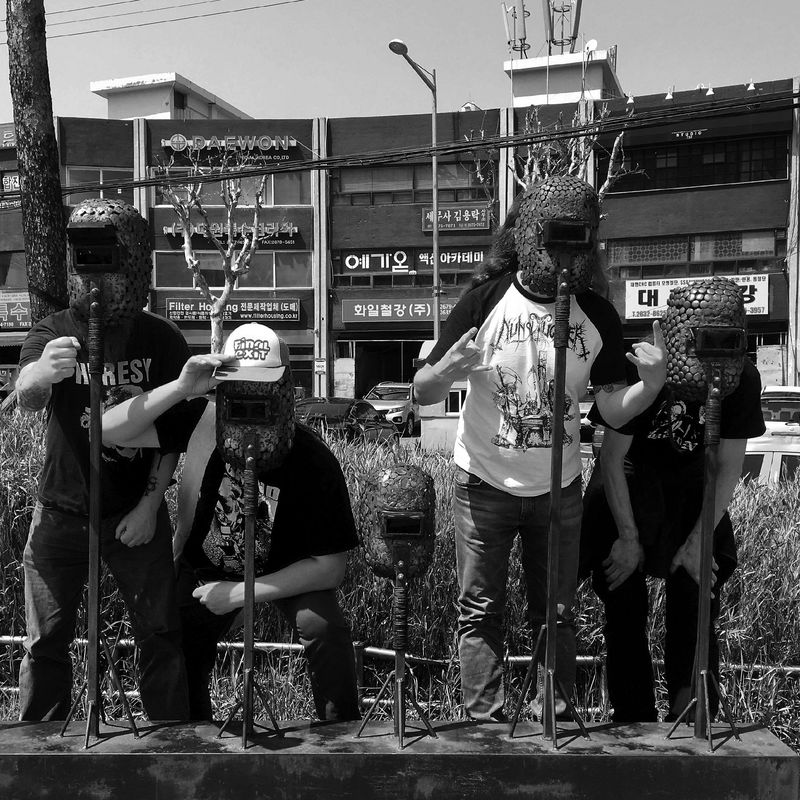 Sedem minút strachu at Pohoda in the Air
Noisecore band 7 minút strachu will also play at Pohoda in the Air. They've played 111 concerts and released 77 records with labels from around the world, mostly on tapes and vinyls. In addition to Central Europe they also played in America, Japan and South Korea. Their line-up includes drums, bass, sew and screamo. In their own words, they play classic haraam merzb'n roll mixed with Ulaanbaatar freejazz. Before their gig in Kubík, Consumeanddie collective wrote aptly about them: "Who released the most songs, separate albums and destroyed the most eardrums in Slovakia? These guys. 7 minutes in their name are not just for fun. They really play for 7 minutes. They can't do it longer, because no one would survive."
30. June 2020
In his recommendation for 7 minút strachu, Denis Bango wrote: "Noise cult in Slovakia. America tour, Japan tour ... records released all over the world ... And still, music for a few chosen ones. I guarantee that Pohoda hasn't experienced anything like this yet. Imagine Thisnis speeded-up to 500 bpm. "