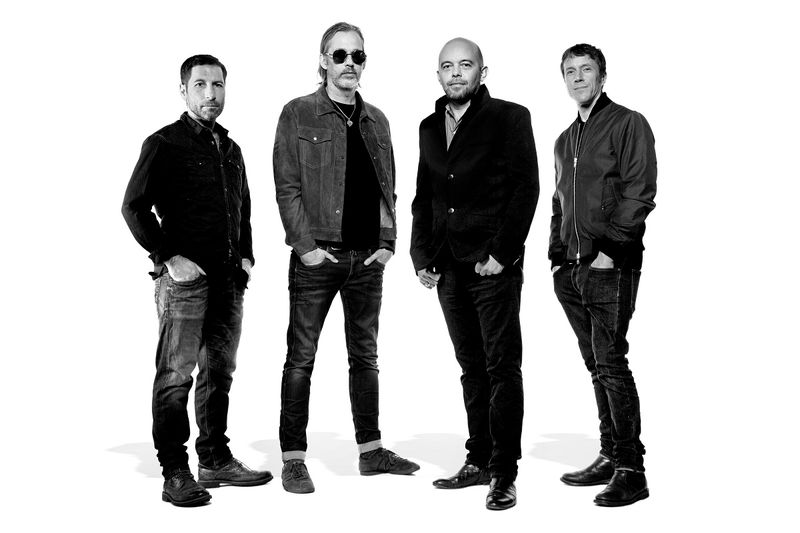 Ride
Almost immediately after band's formation 30 years ago, Ride became one of the defining stars of shoegaze genre. Their albums Going Blank Again and Nowhere still form part of the best of charts within this genre or music of the 90s in general. After a 21-year-long break, they made a comeback with their new album Weather Diaries (2017). Oxford-based four-piece released their latest EP Tomorrow's Shore just ten days back. According to Pitchfork, "These leftovers from the UK band's 2017 reunion album successfully position them in a contemporary context alongside peers like Tame Impala and Caribou." The band that shaped British guitar scene at the beginning of the 90s will be playing Pohoda 2018 as part of their tour.
26. February 2018
Ride founding members Andy Bell and Mark Gardener met in 1988 at Cheney School, appearing in the school's musical theater productions. Laurence Colbert and Steve Queralt joined them at art school in Banbury. Jim Reid of The Jesus and the Mary Chain came across the copy of their demo and it then got to Alan McGee who immediately signed them to his Creation Records label. Ride released three EPs in 1990: Ride, Play and Fall. All three EPs made it to the UK Top 75. They released their critically-acclaimed and commercially successful debut album Nowhere toward the end of the same year. In March 1991, they released EP Today Forever and, a year later, their second studio album Going Blank Again. The album made it to #5 in the UK Albums Chart. Their first two albums rank #3 and #5 in Pitchfork's "The 50 Best Shoegaze Albums of All Time".
Their third album, Carnival of Light, was released in the summer of 1994. In no way did its commercial success reflect tense atmosphere within the group. The tension resulted in splitting the album between songwriters Mark Gardener and Andy Bell (the former's songs make up the first half of the album, the latter's the second). Their disagreements culminated during the recording of album Tarantula, which became their posthumous child as the band broke up before its release. Bell joined Oasis to play bass and Mark Gardener, Laurence Colbert and Sam Williams formed The Animalhouse. The break-up eventually helped former band members with self-reflection and led to improvement of their relationship. In 2001, they made an appearance in TV show Pioneers. A few releases of previously unreleased material as well as of live recordings or re-issues of their older studio albums followed. Their fans had to wait for their reunion until 2015. Their comeback gigs at festivals Coachella or Primavera were followed by the release of their fifth studio album Weather Diaries and another treat in the form of new songs comes with their latest EP Tomorrow's Shore as well. For guitar fans, the short shoegazing wave filled space between punk and Britpop. It brought sound overdose, distinctive guitar effects, basses, drums and rushing waves of noise. Ride rode this wave with ease, creating the one and only atmosphere, and after the loudest parts they always came back to what they were best at – amazing tunes. Ride are coming to turn the potentiometers on their effects at the beginning of July at Trenčín Airport.