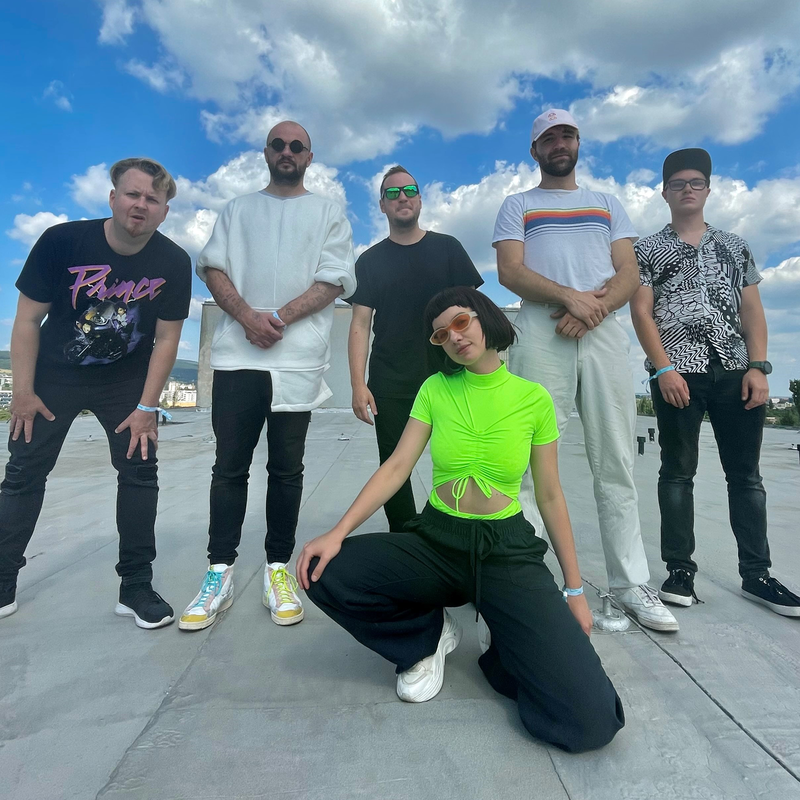 Quatro Emocione will open the Tricot concert
This year, Quatro Emocione made us dance during Pohoda Day_FM, Herbert Club at Pohoda 2022, and in just a week they will open the concert of the band Tricot in Bratislava's Nová Cvernovka.
29. September 2022
Tickets here: https://bit.ly/tricot-cvernovka-tickets
The band plays vapor/synth or, more specifically, post-virtual secondwave lo-fi hyperpop and consists of six excellent musicians led by singer Kristína Smetanová. Well Kristína graduated in piano, but it is her to make singing-like melodies using the Vocaloid vkb-100 keyboard. 
The project includes bassist Miloš Bulík, also active in formations Space Cats, La3no Cubano, Erik Šulc & Tribal Colors, Isobutane and others. A year ago, he released as Quatro Emocione the EP Cheetahs In Danger, which discusses interpersonal relationships, parties and, last but not least, cheetahs as an endangered species.