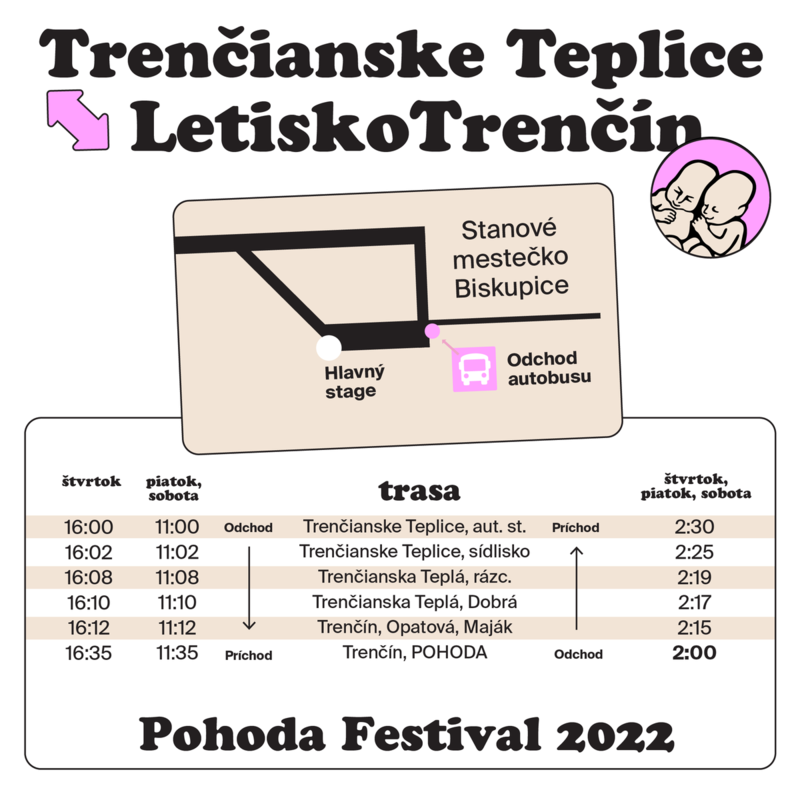 Pohoda Suburban Bus Transport from Trenčianske Teplice
Tickets for suburban bus service from Trenčianske Teplice to the festival and back is already available for sale on our website. A three-day pass (6 trips) for the suburban service costs €25. With a three-day pass, your seat on the bus is guaranteed. The bus service can also be used for single trips that cost €6/one ride.
29. June 2022
Each day of the festival, buses will take you up to the pedestrian entrance (GATE B). After finishing the programme on the main stages, buses will collect passengers in front of the main stage. You can find the time table of suburban bus service here: www.pohodafestival.sk/en/shop/transportation#pohoda-suburban-bus-transport-2022
It is valid throughout the whole festival (July 7 - 9 2022).
Times and departure spots can be seen at pictures of this product.