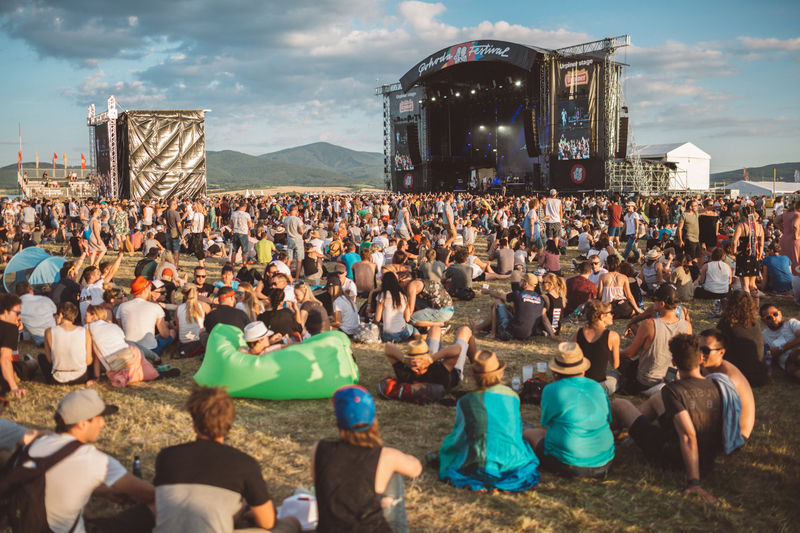 Pohoda as a festival of art, science, and services
The construction of Pohoda will begin by marking out its area at the Trenčín airport as early as in two days. In addition to the art festival, there will also be a festival of services held in almost three hundred facilities, with our partners making a significant contribution to it. Without them, Pohoda could not be such an interesting place to meet music, literature, theatre, dance, debates, and visual arts, and it would not be able to offer this very wide range of services. Recently, a strong scientific programme has been added to all of that.
25. June 2019
URPINER
Urpiner will offer our visitors more than 10 kinds of draught beers this year, including the popular Yeast 12 grade beer, Extra hopped 14 grade, and Light special 13 grade IPL. The brewery will also commemorate the 30th anniversary of the Velvet Revolution with the novelty Urpín 89. At the same time, this 10 grade beer honours the history of the brewery under the hill of Urpín. Beer is already on sale in the original cans designed by Danglár. The brewery will also present the latest novelty in tapping, the so-called Beerjet fast-tap, which should significantly speed up beer drafting in one of the beverage centres. This quick tap allows drawing over 2,000 beers per hour. The Urpiner zone will offer a varied programme and more self-service machines will be added. We will have Beerbike again, and in addition to Urpiner, you can look forward to beer from seven craft breweries in Pivobrana.
SLOVENSKÁ SPORITEĽŇA
Contactless payments in food stand and beverage centres will ensure a relaxing festival life without having to queue. You will be able to pay for food and beverages also with your mobile phone and you can get the festival wristband in advance at the branches of Slovenská sporiteľňa. Visitors to the festival will be, as usual, able to use ATMs, while one of them will be converted into an interesting running-teller-machine. A part of "Pohoda without worries" will be the Sporka Chill Zone with the popular hot air balloon and many attractions (360° ping-pong, table skittles, table football, Twister, blowing football, mega jenga and swing with sleigh, and UV light in tents). Another novelty is the Sporka Science & Magic stage. In daytime, it will host lectures by scientists working at CERN and other top institutions. In the evening, the circus tent will turn into a beautiful concert venue and will offer a program exclusively for adult visitors after sunset.
ORANGE
Orange is bringing the mobil dole #hlavahore (mobile down #HeadUp) campaign to Pohoda. It aims to motivate people, for example, to put their phones aside during concerts and enjoy them live. Customers who leave their mobile phones in the Orange Zone for at least an hour during the concerts will be rewards with an extra 5GB package of data after the festival. Orange will also bring the initiative "Give the old mobile phone a new life" from their stores to Pohoda. The goal is to collect and dispose of unnecessary mobile phones. Green topics and topics beneficial for public will be discussed again in the Optimistan Nadácie Orange. Other services include a non-stop charging station, power outlets for charging on your own, external power banks, and Nokia 3310 phones. Seek for a sun shelter and interesting activities in the chill out zone. An extremely popular tool for visitors is the interactive festival application Pohoda 2019 powered by Orange.
BUDIŠ
Budiš will provide Pohodans with a new point of view thanks to the highest construction ever on our grounds, which will be a 32-meter Ferris wheel. It will offer the possibility to enjoy the views with, for example, a chilled, non-alcoholic drink. In addition to the unique views, you can relax and chill out in their chill-out zone with fans, air fresheners, and shades. The stage itself will be the place for a great party, after which you can refresh yourself with a new edition of homo festivalis expertus beverages.
MAIN MEDIA PARTNERS
The high quality content before Pohoda, during, and after the festival, is created by our main media partners. The .týždeň weekly will prepare a special festival edition and many interesting debates will take place in their tent. You can also stargaze in front of the tent in the evening. The Aktuality.sk tent will host debates about how to win the elections, if humour can be too much, and the 30 years of freedom. Noizz.sk in the same tent will focus on ecology with a debate and an upcycling workshop. The programme will include also a film quiz and Pokec will organize speed dating and the Change booth with professional make-up. The public radio and television RTVS and Rádio_FM, as the main media partners of the festival, will cover the festival in regular television and radio broadcasts. The Dvojka channel will broadcast documentary "22" about Pohoda 2018 and the original acoustic versions of last year's artists shortly before the festival. The Rádio_FM speakers will share the atmosphere of the festival live from Rádio(aktívna zóna) _FM. This year, the listeners will be able to enjoy even more live concerts and Pohoda will be broadcast again already from its beginning on Thursday. The media partner Denník N will publish special pages as well as the festival daily Pohodenník.
FURTHER PROGRAMME
Pohoda has joined the "Unsmoke" initiative and has prepared the Smokeless Zone (18+) in cooperation with Philip Morris International. It will host concerts and interviews with interesting big names of culture: all of that in an environment without cigarette smoke. In the coming years, we also want to continue the partnership with PMI to make Pohoda a smoke-free festival. At the same time, we ask and encourage visitors to support us in this endeavour and be respectful of others, refrain from smoking directly at concerts and in activities that include a bigger number of people. Our new partner is CCC that will use its name also for the club with experimental electronic music. In addition, CCC will bring a yurt and other activities such as decorating and creative shoe lacing, knitting lucky bracelets and mega tail. Festival visitors will be able to dance and jump in the NAY Dance House, where dance workshops and concerts will take place. Top class lecturers will teach you the dances of different nations and ethnicities. In addition, thanks to NAY, you can have your hair styled in a hair salon.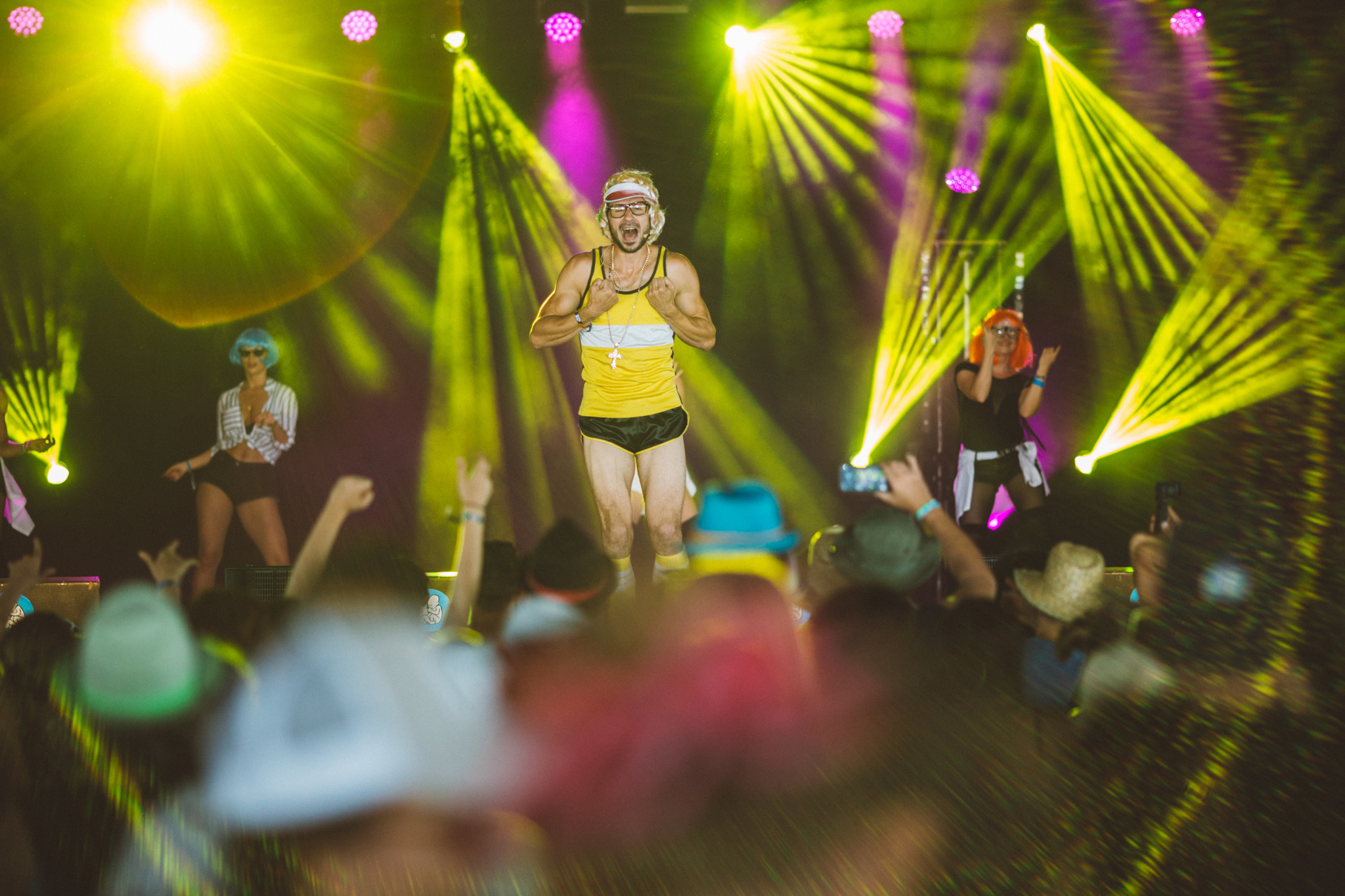 The Literary tent Martinus will again host interesting guests such as Simon Mawer (author of the novel Sklenená izba (Glass Room)), Fabian Saul, and Ferenc Czinki. Slovak authors Pavol Rankov, Michal Hvorecký, and Laco Kerata will present their latest books. Milan Lasica and other authors of lyrics will look for answers on how to find out that you are creating a hit. The programme will also include the finalists of the Anasoft Litera and Poems contests and the popular formats: Literary circus of KK Bagala, Tea at five, Slam Poetry, and LiteRAPtúra. In between the debates, you can enjoy some refreshment in the Foxford café.
The Representation of the European Commission in Slovakia will bring the EU Fun Zone full of knowledge quizzes again this year. They will provide many useful pieces of advice on how to go to study or get a stage abroad. You can also look forward to debates of the Café Európa with interesting guests on the EUrópa stage. You can relax in a tropical forest prepared by Kaufland, where you will be able to get cool with ice lollies during "fresh hours". There will also be available table hockey, petanque, and tournaments for great prizes. The JRC (Joint Research Centre of European Commission) will bring visitors a theatre performance called Radio Frankenstein, which deals with ethical issues in medicine.
ECOLOGY
Our partners, too, are very much involved in reducing impact on environment. ZSE will build solar lamps with solar-powered clock lamps and help us with the fixed power distribution network. All the dishes in our food stands will be compostable thanks to the METRO company. They will also offer a unique game that will teach you how to separate waste and will run lectures and discussions on sustainability. We also continue the project of collection points, which will be provided by volunteers from the Comenius University as part of the ECOmenius project. The Embassy of the Kingdom of the Netherlands will bring the "Holland Cirkular Market". It will present local sustainably operating brands.
Our environmental partner Železničná spoločnosť Slovensko (Slovak rail) will dispatch special festival fast trains from Košice and Bratislava again this year. The central portion of the festival grounds will be served by a festival train that is especially popular among children. Slovak Lines organise mass bus transport from all over Slovakia and we cooperate with the Bratislava and Trnava Self-Governing Regions on strengthening regional connections. We organise the suburban transport to Pohoda from Trenčianske Teplice and you too can organise a shared trip for yourself through webparty on our website with the hashtag #spolunapohodu. A novelty in our shop is Altermerch, which is a possibility to turn your own T-shirt into a unique Pohoda piece.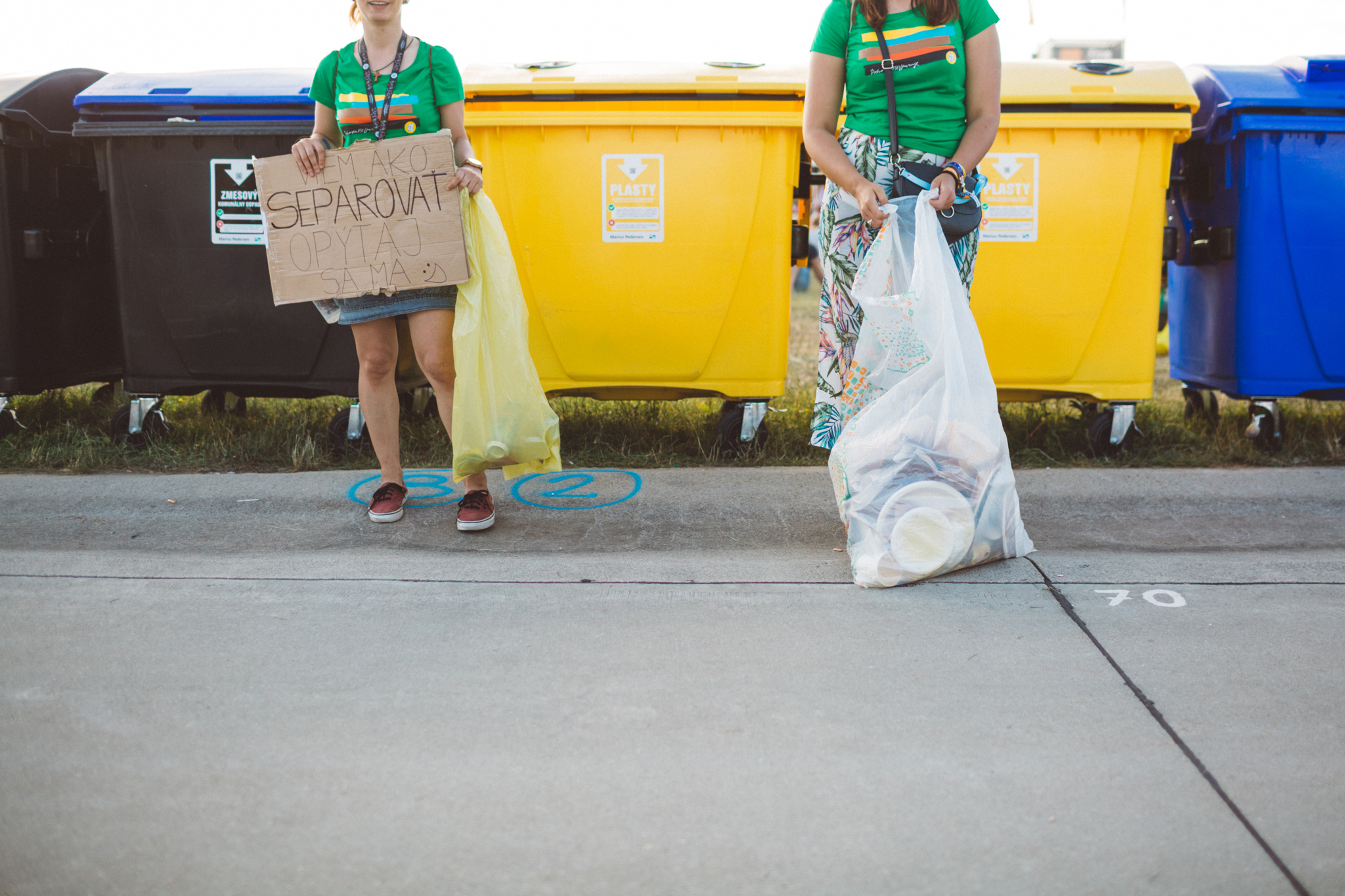 BEVERAGES
In the Julius Meinl café, you will again be able to pay for your coffee with a poem during Poetry hours. The pleasant atmosphere will be added to by the nice staff, baristas, and figures such as street poet Šimpe Ondruš. The Red Bull wigwams will offer Red Bull Organics lemonades as well as the famous energy drink. A novelty is prosecco from HAMŠÍK Winery – and professional bartenders will use it to prepare great drinks for you. The area at their tent will be a great place to try juggling with a football as well as football heading between pairs. The Herbert crew will use traditional Herbert syrups to prepare refreshing lemonades and wine specialities. Their tent will also offer refreshing ice rolls, a shisha bar and a selection of coffees. Mazagrande, a mixture of coffee and lemonade, will too bring various flavours to Pohoda. Besides the bar, their zone will have a photo booth, virtual reality, and mobile chargers. Carefully selected wines from Slovak winemakers, exclusively from local grapes, will be offered by Slovenské vinice.
FOOD
Regal Burger as a brand started at Pohoda back in 2013. After six years, they are coming to Pohoda for the first time with a street food tent, in which you will find burgers and surprises from their kitchen. The new Street Food Zone and farmer's breakfast on Friday and Saturday morning will be offered also by NYC Corner. In addition to the famous hot dogs, they will have a novelty—Pulled Pork Burger. You will be able to order coffee and toast with delivery to your tent camp. Hostesses of Rajo will give away light lactofree breakfast, and Rajo will also offer sessions of open air yoga. Liptov will offer genuine Slovak breakfast consisting of tasty bread with bryndza cheese and cherry tomatoes. You will also find the favourite grilled pološtiepok (special round-shaped cheese) with sauce, toast and fresh salad, tiny cheese whips, and steamed wound cheese in their stand. Ryba Košice will offer the famous draught cod salad and also a novelty—Treskoslovenská treska (cod salad) with retro recipe. They can bring cod salad up to your tent, just let them know. Lovers of vegan cuisine can look forward to the new Lunter bistro. They will serve crunchy tofu, hot dog with Lunter sausage, soups, chia puddings, and porridge.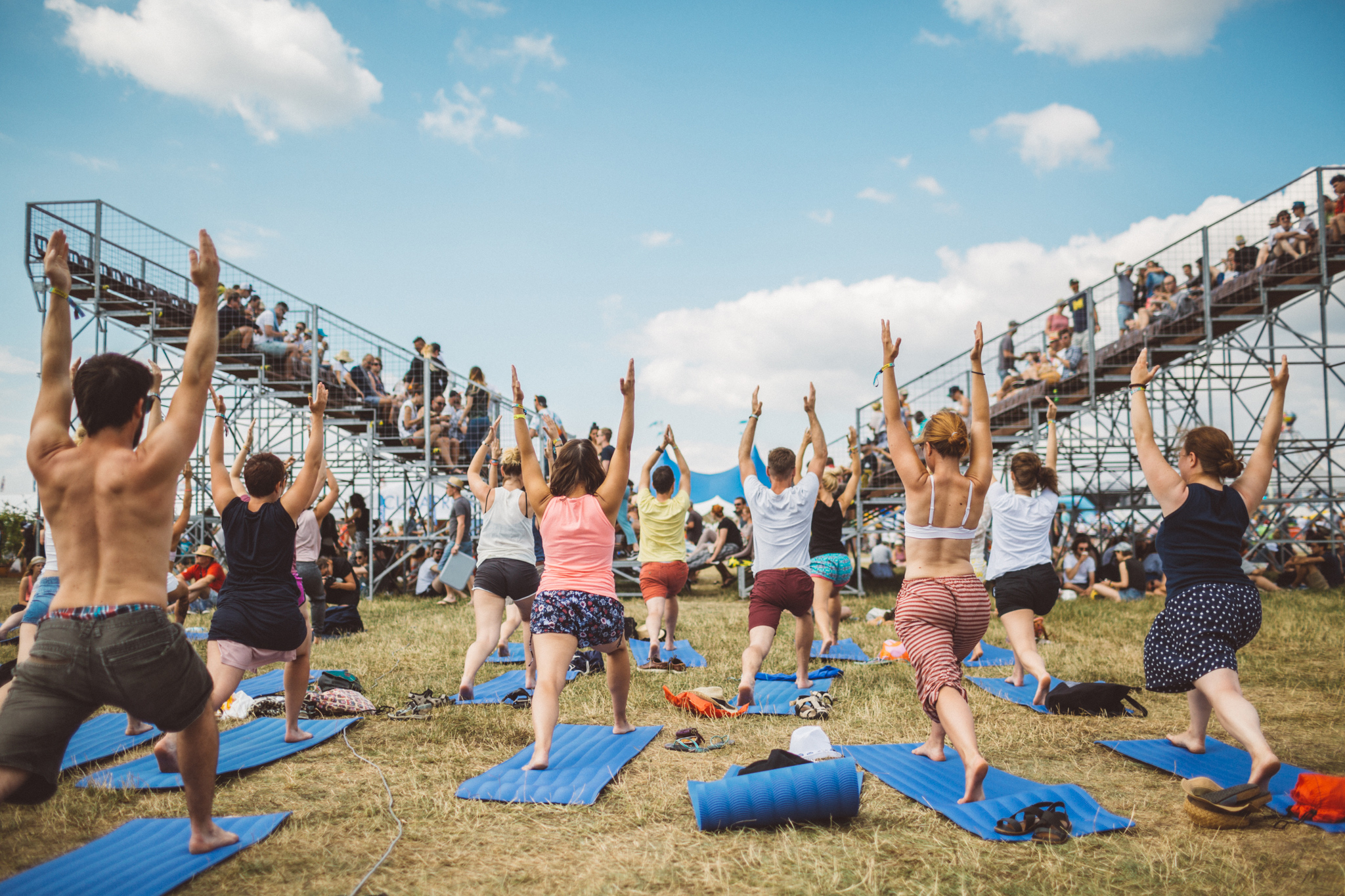 MOTORBIKES, BICYCLES
Citroën takes care of the mobility of Pohoda organisers all year round. Their zone at the festival will host an art workshop, talk show, and stand up with moderators Michael Szatmary and Stano Staško. Citroën will also exhibit legendary historic models. Dema electric bikes will support the mobility of artists and members of our staff at the airport.
HEALTH
For the third time, we will have the Dr. Stan tent where you will be able to take a number of examinations in addition to debates with doctors, such as screening for lung purity, measuring of BMI, blood sugar, cholesterol, etc. You can practice using dental aids in the Curaprox tent. They will also provide toothpastes for washrooms again this year. Curaprox will add to our ecological activities by collecting old brushes that will be then used to produce baskets for separate waste. Protetika will run exercises for healthy baby feet in the Family Park. They will also have a scanner with a 3D view that will provide parents with information about the health of their children's feet. You can check the residual alcohol in your body thanks to the patrols of civic organisation Pi s rozumom.
FASHION AND COSMETICS
For the first time, we will also have the Slovak manufacturer of socks Fusakle that will prepare fun workshops and competitions. With Fusakle patrol you can compete for free socks for the whole year. Hair care and body care in shower tents will be secured by Dixi products again and Nubian SOS products will regenerate your tanned skin (also available in shower tents). Nubian SOS will also provide sunscreen. The Dermacol Beauty Zone will feature festival make-up application performed by professional make-up artists. They will also run the Beauty Wake-up workshop (everything you need after waking up) and the Beauty Active workshop (with news and advice for a solid and slim body). dm baby cosmetics and diapers will be part of the Family Park emergency equipment.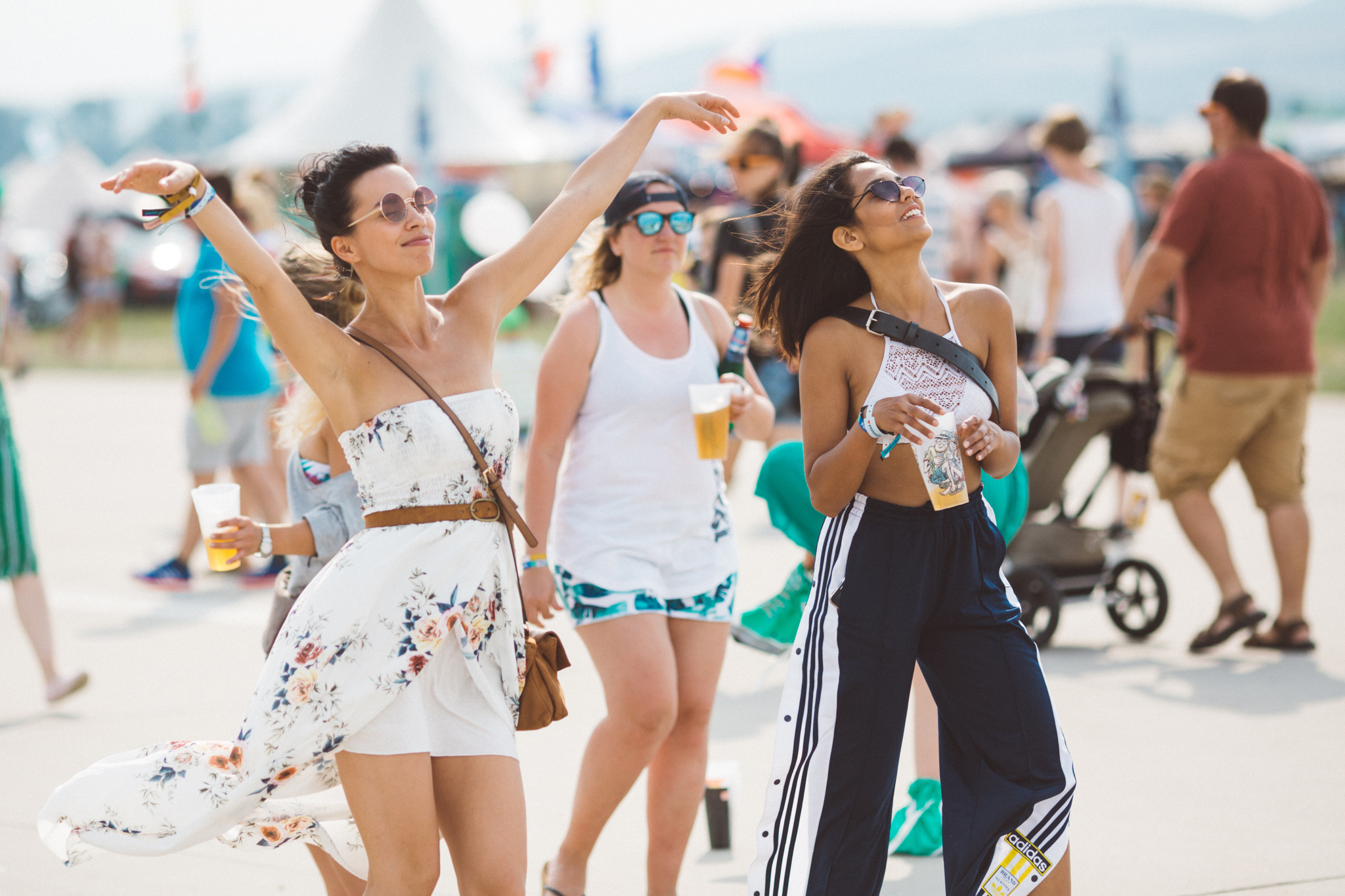 TOURISM AND INSTITUTIONS
The Info Point and Lost and Found services will be provided again this year by the City of Trenčín in their tent. They will also provide you with up-to-date information on shuttle and suburban transport and the city. You can get to know the Považie area in the region of Trenčín stand, and Tourism of the Bratislava region will inform about the capital and the surrounding area. EURES will provide job seekers with information on work and study abroad and will run funny quizzes about the European Union. In the Slovakaid tent, you will learn how Europeans have come together to improve the conditions for millions of people around the world. You can have your radio activity measures at the SNUS tent. In addition, they will provide explanations on the operation of a nuclear power plant. The Prvá stavebná sporiteľňa patrols will help visitors to build their tents on Thursday. A higher comfort of accommodation will be again offered in the PSS FOX Village.
OTHER SERVICES, FUN, AND COOL STUFF
Dormeo mattresses and bedding will provide extra comfort in the wooden huts. In camp manager tents will be equipped with first aid for your festival homes: glues, sealants, and inserts from Slovcem for gluing shoes, tents or glasses. Creative painting in the colourful tent of Slovlak is a popular activity for all ages. You can take picture in your new T-shirts in the Instax Photo Zone. Here you will find a portfolio of Instax products—instant cameras. They will have a scrapbooking desk where visitors will be able to turn a photo into a magnet, for example. Pepco will take care of the fun for children and relaxation for parents in the Family Park. In cooperation with Únia materských centier (Union of Mother Centres), Montessori-based eco workshops will be held twice a day. Also, families with young children will be able to borrow wagons for kids here. You will be able to play table tennis in the open air at Pohoda this year. Beginners will get into the basics thanks to the instructors from the Slovak Table Tennis Association. In the Yamaha tent, you will be able to try playing a guitar and keyboard instruments and attend a workshop on playing drums. At the same time, Yamaha will lend instruments to some of our performers as well as to prepare acoustic videos for "Pohoda Acoustic Session".
Our servers are managed and hosted all year round by Bonet and AfB Slovakia will lend "second hand" refurbished computers for our festival team.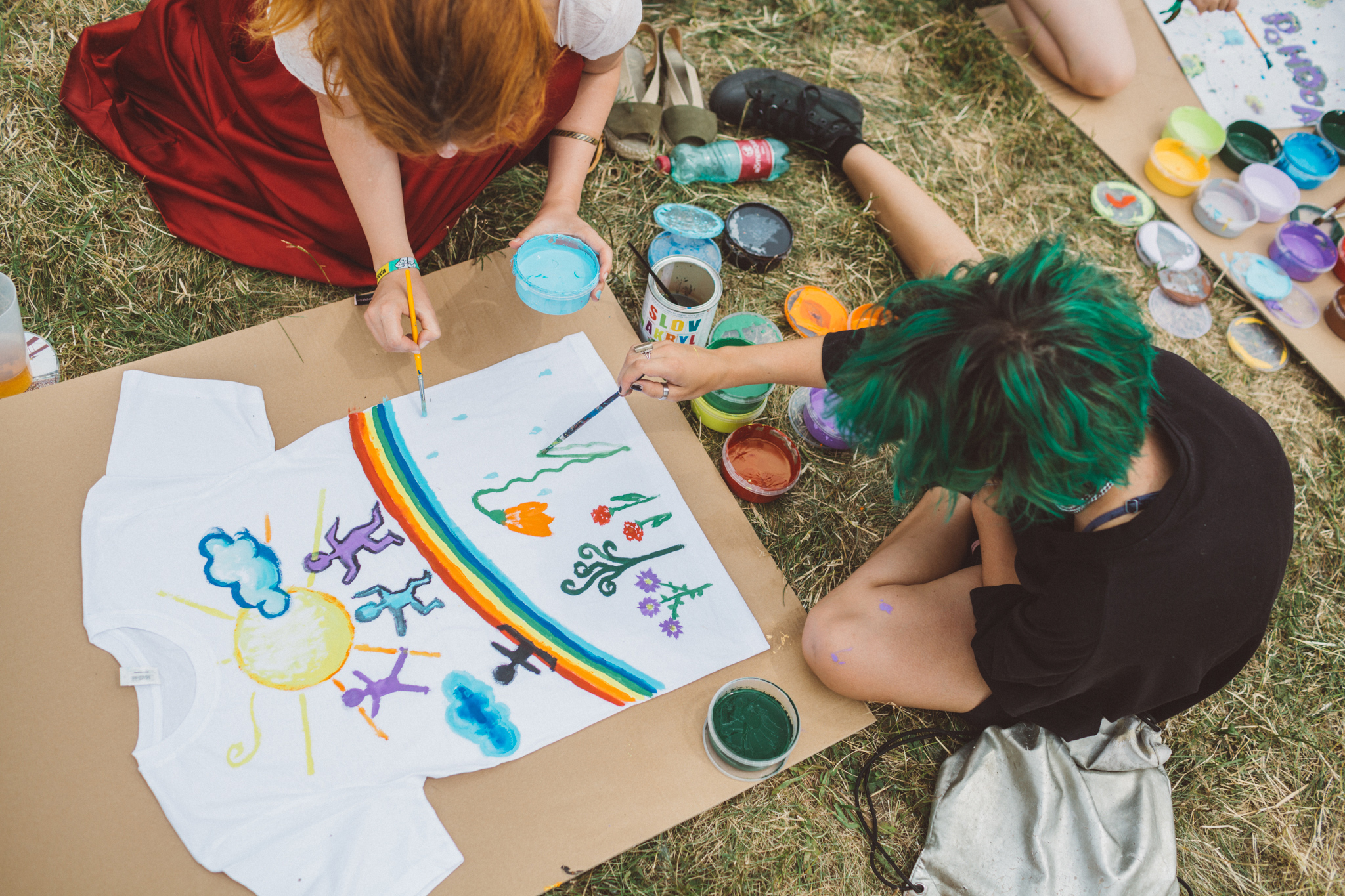 The gates of Pohoda 2019 will open in just 15 days. A few days ago we published the complete line-up of our festival, you can see here: www.pohodafestival.sk/sk/lineup. The great advance sale exceeds the last year and only 2,000 tickets are currently available for sale in our shop. With Pohoda approaching, there is an increase in the number of attempts to sell fake tickets and in dubious sales on websites that are not our official resellers. You can still buy genuine tickets on our website and at our official resellers: you can find the list on this link: www.pohodafestival.sk/listky-shop.