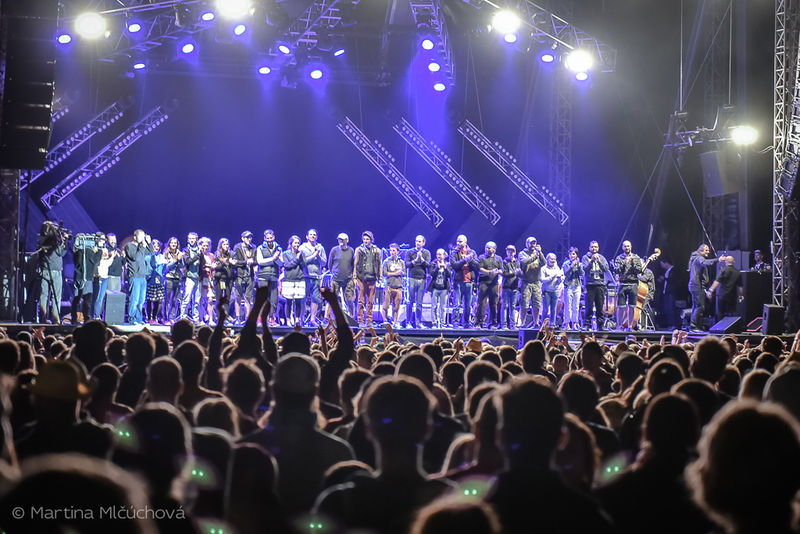 Pohoda again among the best festivals in the world in the UK Festival Awards survey
Following the excellent rating from the renowned portal Virtual Festivals, we received another honour. The 19th edition of Pohoda was ranked among the 32 best festivals in the world within the British UK Festival Awards in the best foreign festival category. You, too, can participate in a poll and thus decide about our final position. Besides supporting your favourite festival, you can also win 2 VIP ticket for each of the winning festivals in each category.
05. October 2015
The UK Festival Awards poll chooses the best British festivals and winners will be announced in late November at a ceremony in London. The Best Overseas Festival category searches for the best festival in the world outside the UK, with nominees selected by a panel of music experts, representatives of major festivals, and journalists. Bažant Pohoda 2015 has this year the company of festivals such as Sziget, Creamfields, Rock Werchter, Bilbao BBK, Bestival Toronto, Lollapalooza, and Berlin Opener.
"We are glad that British music professionals have chosen us amongst the 32 best festivals in the world again. Now the results of the voting is in the hands of our fans, and we thank you for every vote. Your voting helps raise the awareness of Pohoda, which, in turn, helps us book and confirm interesting names. This makes you co-creators of the strength of our festival." says Michal Kaščák, the director of the festival.
We had the honour of the same nomination last year, too. In addition, at the European Festival Awards, we made it among the dozen of the best ones; at Arthur Awards, we even were among the five best festivals in the world. Our this year's result within the UK Festival Awards is now in your hands, too. You can participate in the public vote at this link: https://www.surveymonkey.com/r/LDRZ6SH. You can find Pohoda festival found in the Best Overseas Festival category.