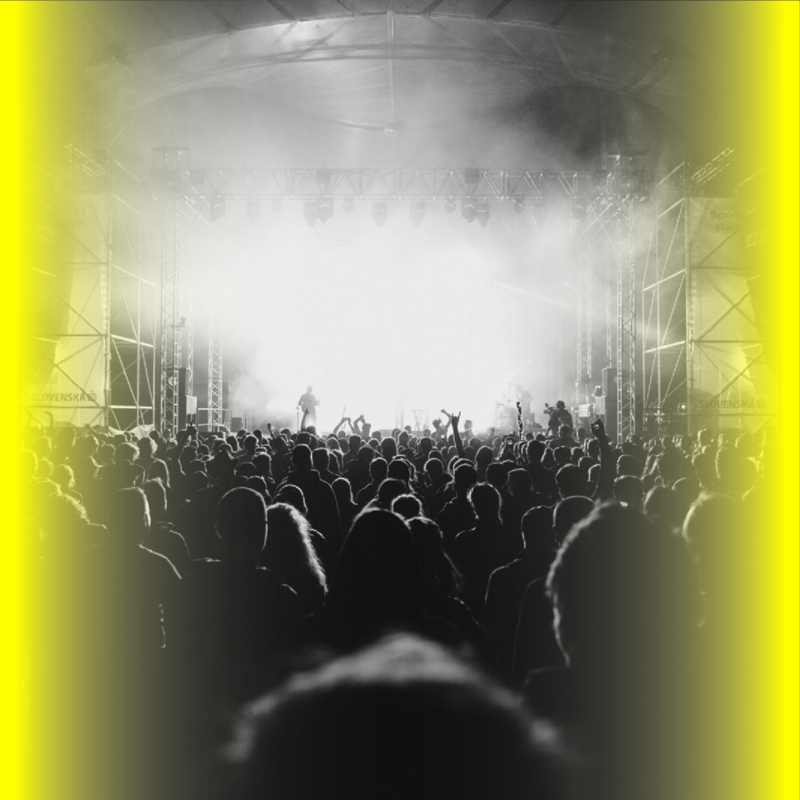 Pohoda 2020 will change to Pohoda in the Air, we're looking forward to seeing you in 2021
The twenty-fourth edition of Pohoda is postponed by a year. Pohoda 2020 will thus not take place in its traditional form, it will be replaced by Pohoda in the Air. We will see one another at the Trenčín airport on 8 – 10 July, 2021. All tickets from this year remain valid. At the same time, we guarantee those who need it a full refund of the ticket. We will miss the amazing atmosphere of the live gathering, as well as the positive energy that remains at the airport after the festival. However, we are optimists and therefore we believe that we will make up for the missed with even greater joy in the future.
21. April 2020
Pohoda 20 → Pohoda 21 – with the first batch of confirmed artists
After having consulted with top epidemiologists, we consider moving Pohoda to 2021 necessary. We believe that the measures will soon be reduced, but they will certainly not apply to high-traffic events such as our festival. We are in contact with colleagues from abroad, a similar development can be expected in other countries as well. Before the postponement was announced, we had been communicating with other promoters, band agents, suppliers, partners and our external colleagues; the common denominator of these debates is understanding, responsiveness and togetherness.
As a result, we can already announce that many of the names from this year will certainly play in 2021, too. The first reaffirmed artists are: The Libertines, Metronomy, Wolf Alice, Archive, black midi, Shame, Kokoroko, Bazzookas, Wooze, Pigs Pigs Pigs Pigs Pigs Pigs Pigs, PENGSHUi, Asmâa Hamzaoui & Bnat Timbouktou, Space Lady, Malox, Crack Cloud, Shht, PoiL and Trupa Trupa. Our discoveries from Eurosonic 2020 such as Marina Satti & Fonés, Black Country, New Road or Murman Tsuladze will also be presented.  Many thanks to the artists, their agents and managers. Further names will follow shortly, and will be joined by previously unannounced artists, which we will start announcing on 20 April. We cannot guarantee the same programme for 2021, but we will do our best to make it even more powerful.
Ticket transfer / money refund / ticket refund with the possibility to donate a part of the sum
We would like to thank all those who put their trust in us and bought a ticket for Pohoda 2020.
On the website www.pohodafestival.sk/en we have set up the section Pohoda 20 → Pohoda 21, where you will find answers to the questions that will arise in connection with the postponement of the festival. We offer three options on how to deal with your purchased tickets.
Ticket transfer for the following year is the best way to support the festival during these times while having a ticket for the next year in advance. The possibility of transfer applies to all types of tickets, including parking and accommodation. Junior/Kids tickets purchased before 15 April will be valid even if the holder is one year older. There is no need to take any steps to make the transfer happen. Tickets that are not returned by their holders by 15 October, 2020 will automatically be considered valid.
We understand that in the current situation it is necessary for some of you to have the full amount of the purchased tickets returned. We will do it with understanding. In the SHOP and Pohoda 20 → Pohoda 21 sections on www.pohodafestival.sk/en you can find a form with instructions for its completion. There are steps for a ticket purchased online, at the festival, or at another authorized presale spot. You can request a refund of any type of ticket by 15 October, 2020 (when tickets were purchased in our store or through our official points of presale). The money will be returned on receipt, the time limit is 60 days due to possible high demand. Thank you for your understanding and patience.
Another alternative to help the festival (in case you are not able to keep the ticket), is to donate part of the ticket sum to cover the costs already incurred for the preparation of the 2020 edition. Just like in the case of the full refund, we will send the difference between the price and the donation within 60 days at the latest – along with a gift from the festival shop, of which one is a special edition of merchandise dedicated to Pohoda 2020. How to proceed in this case can be found on our website in Pohoda 20 → Pohoda 21 and SHOP sections.
Ticket presale for the next year continues on our website. Buying a three-day pass is another way you can support the preparation of the postponed festival edition. Please note that since this is a postponement, we will no longer sell tickets in the cheapest categories.
Pohoda in the Air and other projects for the upcoming period
On 3 May we will be realizing a special edition of the Concert for Martina and Ján in Gregorovce. We are also planning a series of online club debates and concerts all over Slovakia that will help to point out the variety of jobs in the cultural background, to show good spaces, good bands and great people that create them.
During the "pohoda" weekend we decided to prepare the event Pohoda in the Air. We cannot imagine that we would be completely out of touch with our attenders, art or discussions during the second weekend of July. The nature of the event is slowly getting shape, we plan to involve our airport, prepare various activities, broadcasts, concerts and archive materials. Its form – basically as every year – is being consulted with local health authorities and other authorities. Taking the measures that will apply at the time goes without saying. More information coming soon.
"Despite not seeing one another at Pohoda this summer, we remain optimistic. The unparalleled wave of togetherness that moves across the music scene and the whole cultural environment must return to us in a positive manner. Even after the Spanish flu, there was literally an explosion of art, dance houses were created and people enjoyed getting together. We believe it will be similar now. We can't wait to see the clubs open, concerts get underway and then festivals, too. In the meantime, we will do things the way the situation allows us, and of course we will work to make Pohoda 2021 a powerful personal gathering full of great art again," adds the festival director Michal Kaščák.
See you on 8th – 10th July 2021 at the Trenčín airport at the twenty-fourth year of Pohoda. #KeepPohodaAndCarryOn
Tickets available at www.pohodafestival.sk/en/shop.