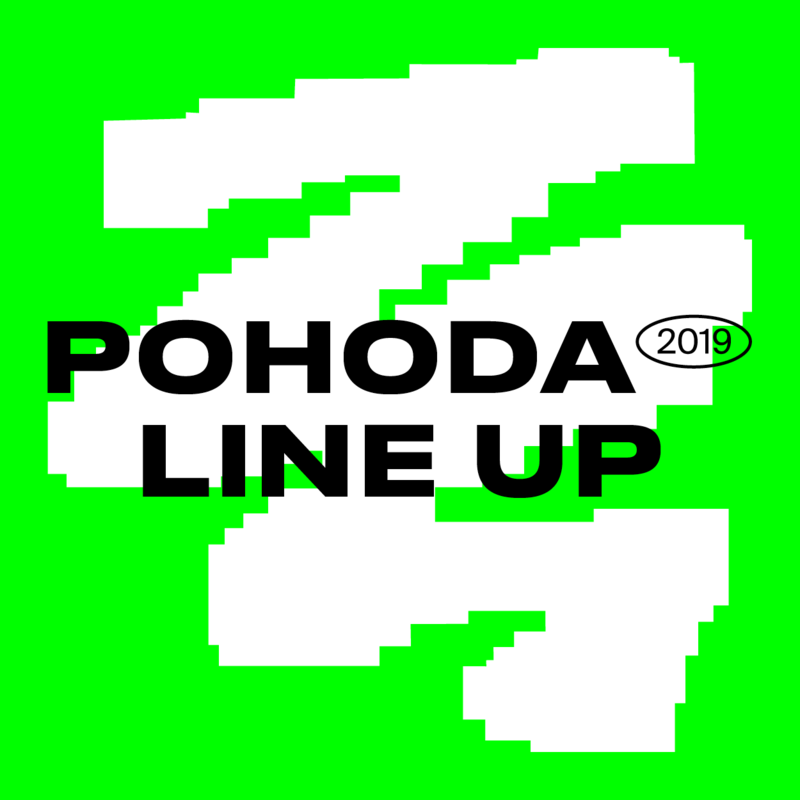 Pohoda 2019 line -up
Less than a month before the opening of the 23rd Pohoda gates, we are releasing the line-up with the festival's programme on our website. This year, the three biggest stages will host concerts already on Thursday. The Pohoda programme will be symbolically launched by the Slovak Radio Symphony Orchestra concert in the biggest festival tent. It will commemorate the tragedy of 2009 and will feature three world premieres of works by young Slovak composers.
18. June 2019
This year we are introducing changes in the times of the beginning of the individual concerts. There will be extra ten-minute breaks between the concerts. Some stages will have new names and we will also introduce an entirely new programme concept. It will be the Sporka Science & Magic stage – a beautiful wooden tent with stained glass. The tent will host scientific lectures during this day, then will turn into a beautiful concert venue in the afternoon and, after dark, it will present a programme exclusively for adult attenders.
You can use the line-up feature to select and print the list of your preferred shows this year as well. For website visitors, we have prepared two versions of the programme sequencing: line-up (by stages) and timeline (by days). The line-up can be found here: https://www.pohodafestival.sk/en/lineup, the timeline can be seen here: https://www.pohodafestival.sk/en/timeline
The Pohoda music programme consists of over 120 artists and bands from 31 countries around the world. Based on the country of origin, the line-up is dominated by Slovakia (42), Great Britain (18), USA (10), Czech Republic (7) and Russia (4). In the upcoming weeks, further programme will be presented in detail. It will please fans of literature, theatre, dance, fine arts, interesting debates and also scientific enthusiasts.
As we approach Pohoda, the number of fraudsters' attempts to sell fake tickets and dubious sales on sites that do not belong among our official pre-sellers is growing. We highly recommend not to buy Pohoda tickets from secondary ticketing companies, as none of them is our partner (e.g. Viagogo), nor from people you cannot trust 100%. They often sell fake or stolen tickets that are blocked and will not grant you entry to the festival. Tickets are protected against counterfeiting by various security features which are not visible to the naked eye. Ticket barcode labels will be scanned at the entry. One barcode will guarantee the entry of only one person. Fake tickets will not be accepted and the attender will be responsible for the damage suffered. The prospect of saving money can turn into a big loss and disappointment. Real tickets can be purchased on our website and with our official pre-sellers. You can find their list at https://www.pohodafestival.sk/en/shop