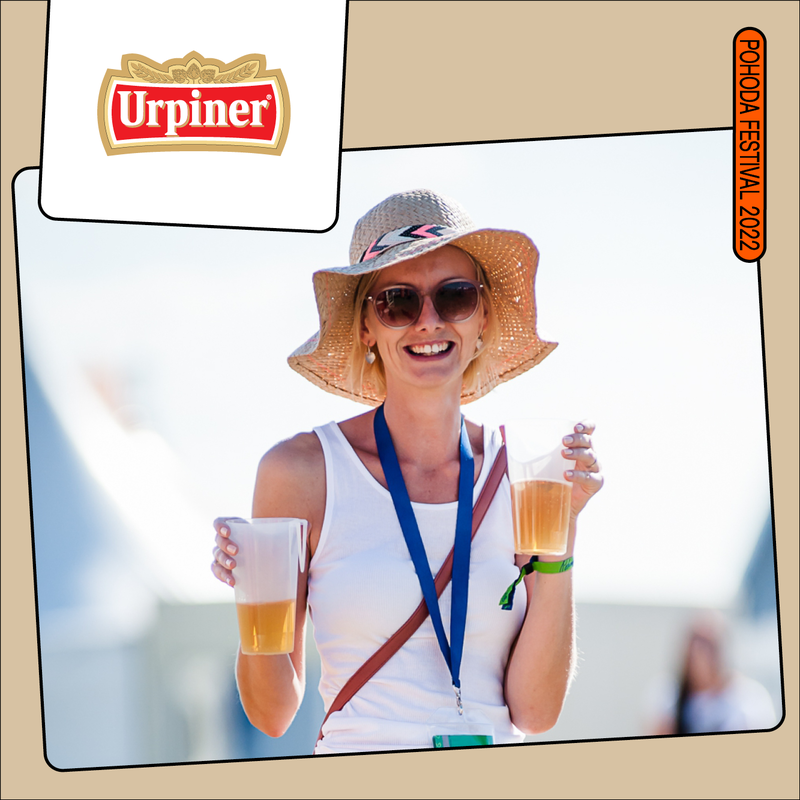 New beer specials by Urpiner at Pohoda 2022
Our main partner Banskobystrický pivovar URPINER will once again offer visitors to Pohoda a wide range of their products and beer specials. In addition to classic alcoholic and non-alcoholic draft beers, beer gourmets will be able to taste beer delicacies – Yeast 12°, Extra hopped 14°, and Light special IPL 13°.
13. May 2022
The brewery also prepares unique festival beers that will be brewed especially for visitors to Pohoda. They will also present this year's beer novelty at the festival. There will be a varied accompanying programme in the URPINER zone that will include a spacious terrace and a giant inflatable bar. A novelty will be the beerbus, a stylish double-decker bus, where you can sit back, relax, and enjoy the exceptional Slovak URPINER beer.