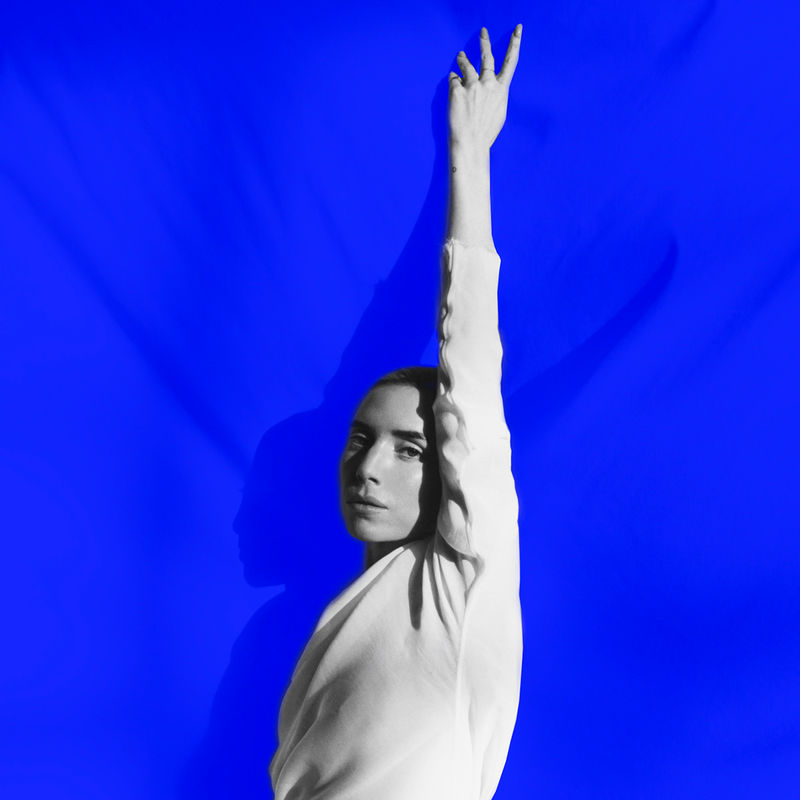 Lykke Li – the first name of Pohoda 2019
Her songs are a frequent choice of film and series creators, and her albums regularly feature producers of the world's biggest stars. "I follow rivers" indeed is a big hit, but as Consequence of Sound sees it, especially the latest album so sad so sexy brings "Lykke Li's superb reinvention" as an artist rehabilitating pop in its most diverse forms also in the ears of the more demanding listener. After many years of our efforts, this regular performer at the Glastonbury, Coachella, and Lollapalooza festivals will come also to Slovakia for the first time—Lykke Li will perform at Pohoda 2019 on Friday, July 12.
07. December 2018
Lykke Li has collaborated with U2, A$AP Rocky, and Robin Schulz and participated at David Lynch's album. Her songs appeared in soundtracks of films such as The Twilight Saga: New Moon, Pretty Little Liars, Divergent Series: The Insurgent, and in The Vampire Diaries; The singer has also performed as a model for various brands and as an actress in the Scandinavian crime film Tommy. Her greatest hits include songs like "I follow rivers" (which became no. 1 hit in seven European countries), "Until we bleed", "Get some", "Little bit", "No rest for the wicked", "I'm Good, I'm gone", "Dance Dance Dance", "Gunshot", and new pieces "Hard Rain" and "Deep End".
Lykke Li released the debut EP Little Bit in October 2007, and Stereogum immediately named her as an artist to be followed. Her first album, Youth Novels, was released in 2008 and was produced by Björn Yttling of Peter Björn and John. The album won the European Border Breakers Award for the European Music Newcomer of the Year. Yttling also participated in the following 2011 album Wounded Rhymes, which received two Swedish Grammy Awards, with "I follow rivers" becoming the festival anthem of the year at the European Festival Awards. The album reached The New York Times TOP 10 and also The Guardian's 50 Best Albums of he Year. In 2014, Li released her third album, I Never Learn, which was ranked among the twenty best albums by magazines like Rolling Stone and Vulture.
At the end of June and after a longer break, she released the awaited fourth studio album so sad so sexy, which was rated 8 out of 10 by The Guardian, NME, The Independent, and Q Magazine. Lykke Li cooperated on it a great deal with Malay (Lorde, Frank Ocean) and the album has an exceptionally long list of contributors that include Skrillex, Jeff Bhasker (Kanye West, Bruno Mars, Rihanna), Rostam (Solange Knowles, HAIM), Illangelo (The Weeknd), Jonny Coffer (Beyonce, Sam Smith), T-Minus (Kendrick Lamar, Drake), and Emile Haynie (Eminem, Lana Del Rey, Dua Lipa). The songs are mostly work of Lykke Li and Californian singer Ilsey Juber (Beyonce, Drake, Kanye, Majid Jordan).
Her streams across various new services already count billions. Andreas Imrich, the chief of Pohoda artist production and front man of the band Talkshow, is her many-year ambassador in our team, and he revealed to us about so sad so sexy: "I was on cloud nine when I saw the confirmation email about Lykke Li at Pohoda 2019... :) Her music, lyrics, and the personality have been a pleasant inspiration for me since the first album, and I almost know by heart her latest album so sad so sexy. We used to play "I follow rivers" as a cover with Tlkshw, so what is left to say...? I can't wait for her concert."