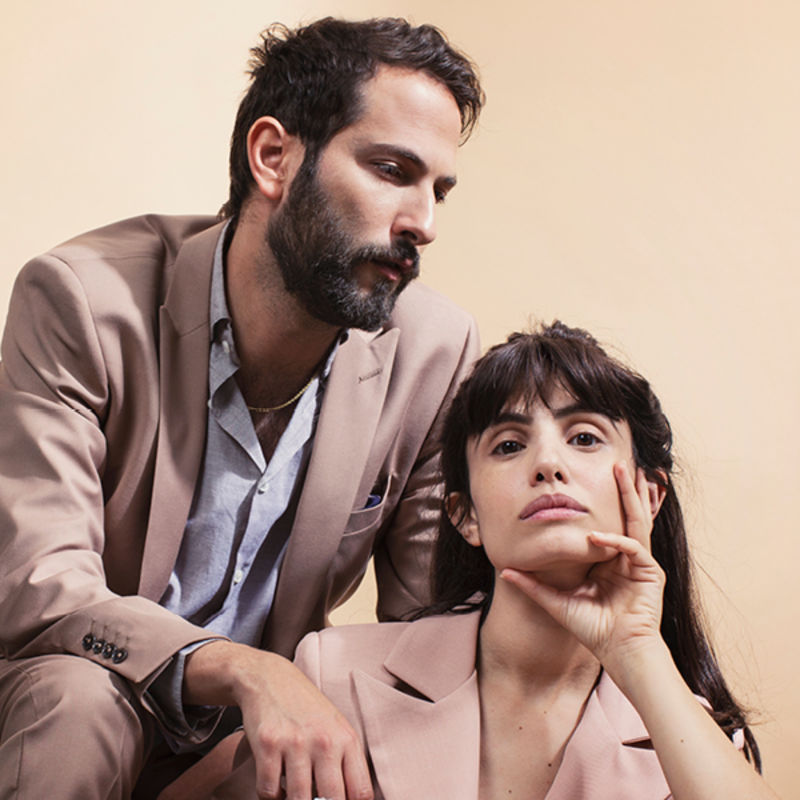 Lola Marsh will complete their Slovak tour in September.
Immediately after having to cancel the remainder of Lola Marsh's Slovak concerts due to the public health situation surrounding COVID-19, we began working on new dates together with the band and the venues. Their special relationship with Slovak fans and the strong desire to return was also expressed in an emotional post on the band's Facebook page following the cancellations. After quick negotiations with the agents and the venues, we were able to secure new concert dates for the end of September. Lola Marsh will perform on 25.9 in Trencin's Piano Club, on 27.9 in Bratislava's Refinery Gallery and on 28.9 in Mestke Divadlo in Žilina. As a support act, the rescheduled concerts will also feature talented Trenčin-based singer Nina Kohoutová. Tickets can be purchased at www.pohodafestival.sk/en/shop.
11. March 2020
All previously purchased tickets will be valid for the rescheduled concerts. Starting today, we are re-launching the pre-sale of tickets for Bratislava and Trenčin (the Žilina concert was already previously sold-out). In the event that a ticket holder cannot attend the new dates, they are eligible to cancel their ticket and receive a refund. In this case, please send us your order number and IBAN (account number to which you would like the money to be refunded) to shop@pohodafestival.sk. We kindly ask you to contact us regarding refunds no later than March 27, 2020, as we would like to complete all refunds by the end of March. Any returned/refunded tickets for the Žilina concert will become once again available for purchase at the beginning of April.
LOLA MARSH
A musical love at first sound: this is the only way we could describe the relationship between Pohoda, its visitors, and Israeli band Lola Marsh. As an unknown group, they played our main stage during their Slovak premiere in 2014. The chemistry worked right away. A tour, several solo concerts, as well as other performances at Pohoda, followed. On June 9, 2017, they released their debut Remember Roses, whose success got reflected immediately in various streaming services, charts and, overall, increased global interest in this amazing band. Their songs started appearing in various commercials (eBay, Crédit Agricole), and the interest also grew amongst film and TV series producers. In early February of 2020, their cover of Carson Parks'' Something Stupid ", recorded for the TV show Better Call Saul, won the Best Song Award at the 10th Guild of Music Supervisors Awards. Their biggest hit to date, "You're Mine ", was used by Netflix in their Valentine's Day new release To All the Boys: PS I Still Love You.
Lola Marsh's potent live shows have gradually led them to become one of the most in-demand Middle Eastern bands in Europe and the United States. Praises by media outlets such as Le Monde, NPR, Paste Magazine, NYLON or the Observer further prove this. Michal Kaščak took the time to comment: "Lola Marsh is often labeled as indie-folk or dream pop – in my opinion this is truly accurate. Their music is filled with some many influences and undercurrents that I can easily imagine it sounding like a soundtrack to some grim Quentin Tarantino movie. They sound in a way that makes it impossible to confuse them with someone else; their music is filled with not only amazing creativity, but also with passion, enthusiasm, and playfulness. I'm happy that due to their connection with Slovakia we can pretty much consider them to be our "home" band." The warm-feelings are mutual. In response to an interview question by French Rocknfool regarding their most-loved concert, Gil and Yael unanimously answered: "The one on Pohoda". At the beginning of 2018, they kicked off their biggest solo concert in Refinery Gallery with an unforgettable version of the Slovak song Čerešne, with 1500 people joining Yael in singing it. With the same song, this time joined by Zuzana Kronerova, Lola Marsh also enchanted last year's Pohoda Festival's 30.000 guests. At the beginning of this year, the band released their second album Someday Tomorrow Maybe. Out of a dozen songs, they had already captivated audiences prior to the album, having released several of the album's songs with great video clips such as "Only For a Moment" and "Echoes". Their second studio has 
FB event Lola Marsh in Žilina 
FB event Lola Marsh in Trenčín
FB event Lola Marsh in Bratislava
Video: