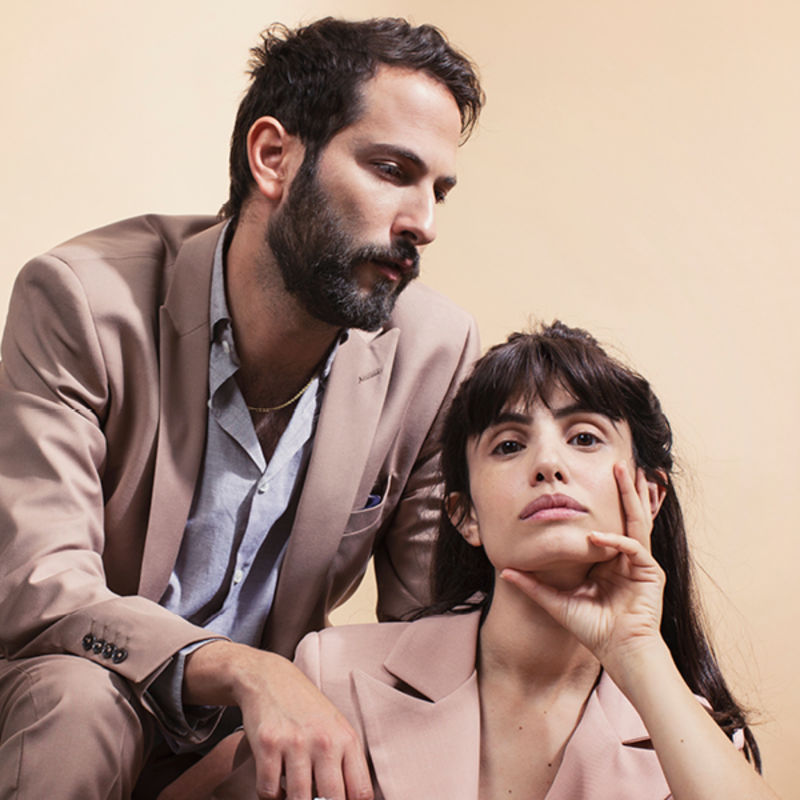 Lola Marsh are coming back in March 2020 – also bringing their new album
Since their premiere at Pohoda 2014, the Israeli band Lola Marsh has come to Slovakia every year, and 2020 will be no different. The favourites of our festival-goers are releasing the expected second album at the beginning of next year. At the beginning of March, they'll also introduce it to their fans in Tabačka in Košice, Mestské divado in Žilina, Piano Club in Trenčín and Refinery Gallery in Bratislava. All of the concerts will be supported by young talented singer from Trenčín, Nina Kohoutová.
04. November 2019
Lola Marsh will perform on 7 March in Tabačka in Košice, on 10 March in Mestské divadlo in Žilina, on 12 March in Refinery Gallery in Bratislava and on 13 March in Piano Club in Trenčín.
The admission to the concerts is 19 € in presale and 25 € on the spot. Tickets are available at www.pohodafestival.sk/en/shop.
A musical love at first sound: that's how we could describe the relationship between Pohoda, its visitors and the band from Israel, Lola Marsh. As an unknown band, they played our main stage during their Slovak premiere in 2014. The chemistry worked right away. A tour, several solo concerts as well as other gigs at Pohoda followed. On June 9, 2017, they released their debut Remember Roses, whose success got reflected immediately in various streaming services charts and, overall, increasing interest in this amazing band. Film (Criminal) as well as TV series (Better Call Saul) producers started using their songs and their tracks also appeared in several commercials (eBay, Crédit Agricole). The success of Lola Marsh is not based just on Yael and Gil's chemistry. The duo collaborates with experienced musicians such as Mati Gilad (bass guitar), Rami Osservaser (guitar, piano) and Dekel Dvir (drums). Thanks to their amazing live shows, they have gradually become one of the most wanted Middle Eastern bands in Europe and the United States. Praises media such as Le Monde, NPR, Paste Magazine, NYLON or the Observer sing about them prove it. 
Michal describes their music and performance as follows: "Lola Marsh is often labeled as indie folk or dream pop. I don't think this is true because there are so many layers to their music underneath that I can even imagine their production as a soundtrack to a gloomy Quentin Tarantino film. With the way they play, you can't confuse them with someone else. Their music has an incredible creativity as well as passion, ardor and playfulness to it. I'm glad that thanks to the close relationship with Slovakia, I can almost consider them a local band…"The liking is mutual, obviously. When interviewed by the French Rocknfool, Gil and Yael were asked which show they liked the most and they replied in unison: "The one at Pohoda Festival". At the beginning of 2018, they played their biggest solo concert in Refinery Gallery with an unforgettable cover version of the song Čerešne when 1,500 people joined Yael in singing.  The same song moved 30,000 attenders of this year's Pohoda when Yael was joined by Zuzana Krónerová on stage. During the festival, they also released a great single titled Echoes and two weeks ago they added another single from the upcoming album called Only For A Moment. The catchy songs are supported by excellent videos shot by Indy Hait. Both new songs are a promise that there really is much to look forward to when it comes to Lola Marsh's second studio album.  We are also very pleased that the Lola Marsh fans in Slovakia will be among the first one to hear the new stuff live.