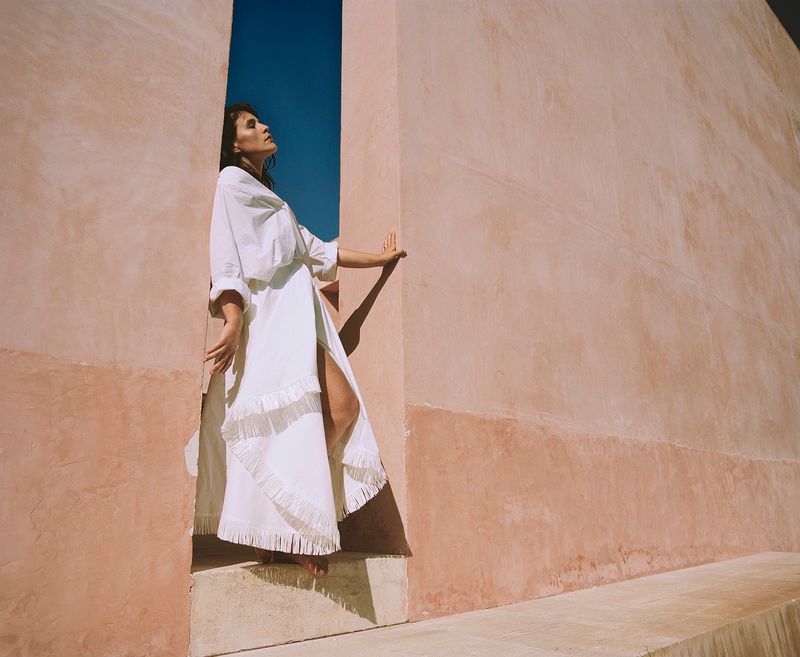 Jessie Ware
Pitchfork and other influential media's favorite, Jessie Ware, has Mercury Prize, Mobo Awards or BRIT Awards nominations under her belt and the list also includes this year's nomination in the category of "British Female Solo Artist". Each one of her three albums made it to Top 10 on the UK Albums Chart. She's collaborated with bands and artists such as Florence and the Machine, Disclosure, SBTRKT, Sampha or Ed Sheeran. A high-quality mix of soul, R&B and electronica is what Jessie Ware has to offer at Pohoda 2018.
21. February 2018
Jessie Ware took a degree in English Literature and after her studies worked as a sports journalist. Apart from that, she also worked at TV company Love Productions where she met E. L. James (the author of Fifty Shades of Grey). Jessie later contributed to the soundtrack of book's film adaptation Fifty Shades of Grey with her song "Meet Me in the Middle". Prior to her solo career, she did vocals for Jack Peñate on his tour. Thanks to him she met Aaron Jerome, a.k.a. SBTRKT and his live member Sampha. She collaborated with SBTRKT on single "Nervous" and with Sampha on song "Valentine". Soon after, she made a guest appearance on the Florence and the Machine album Ceremonials. In 2012, Jessie released here debut Devotion, which immediately made her one of the most distinctive female artists on the UK scene. The album was nominated for a Mercury Prize and also earned her two BRIT Awards nominations. Pitchfork named it "Best New Music" and added it to "The 100 Best Albums of the Decade". In a NOW magazine's review, divas such as Adele, Emeli Sandé and Lianne La Havas are mentioned and according to The Fly, the album "marks a new chapter in this future-pop superstar's journey."
Mojo compares minimalist arrangements in songs from her second album Tough Love to Prince and appreciates her impressive vocal power as well. The biggest hit from this album – "Say You Love Me" – has already topped 80 million listens on Spotify. At the end of last year, she released her third, exceptionally personal, studio album Glasshouse featuring hits such as "Midnight", "Selfish Love" and "Alone". Pitchfork appreciates that "there are no songs here that could be confused for each other" and her courage to shift to the upper range of her vocal power. In Jessie Ware's music, pop gains positive connotations. As Radio_FM comments on her music at the beginning of her career in program Hudba_FM (Music_FM): "It's been a long time since I last heard such an intelligent soul pop. It's a popular music with 100% soul, passion and intelligence. Let's welcome Jessie Ware to the world of big music stars." Apart from great records, Jessie knows how to play live on stage as well. As DIY say in a review of her concert that took place in September: "What's abundantly clear from Jessie's impassioned and charismatic performance is that she's still got the joy for playing for a crowd." We believe that these words will sure hold true at the beginning of July in Trenčín.