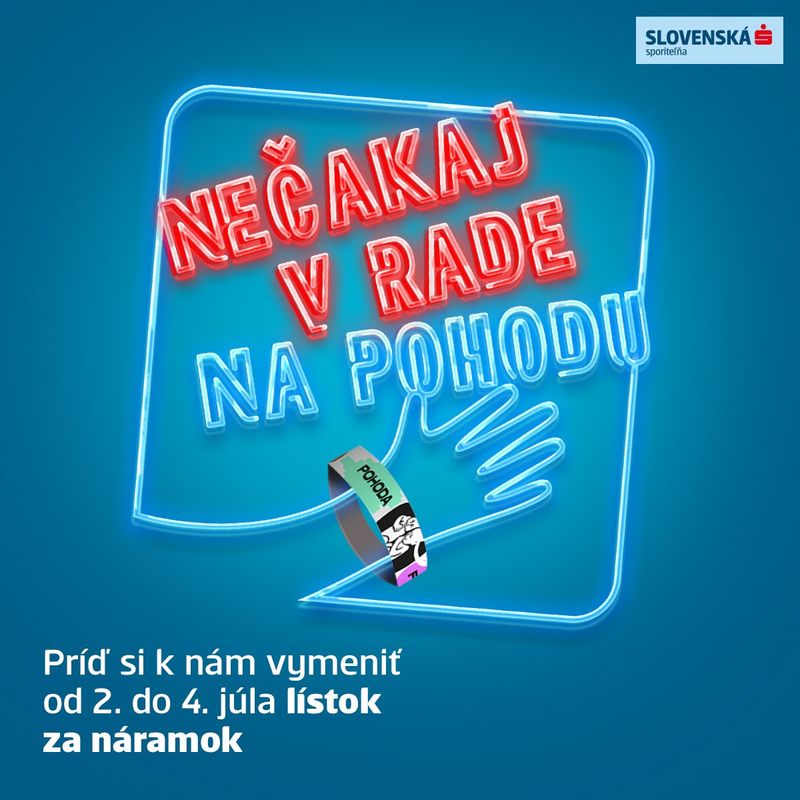 Exchange of tickets for wristbands at branches of Slovenská sporiteľna until Monday (inclusive)
From Friday to Monday 4 July (inclusive), you can exchange tickets for wristbands with return tickets at 14 branches of Slovenská sporiteľňa in regional towns (regardless of whether you are a client of Slovenská sporiteľňa or not).
03. July 2022
You can exchange all types of printed and electronic tickets (adults, juniors, kids, PWD, and PWD-A), including valid tickets for Pohoda 2020 and 2021 that haven't been refunded. You can also pick up wristbands for your friends and acquaintances. Those who put on the wristbands in advance will be able to pass the special turnstiles and speed up their arrival at the festival.
Each wristband will come with a return ticket which you will show at the gate when you arrive. You will not be able to enter the festival without it. For a list of branches, their opening hours, and further info, please visit www.slsp.sk/pohoda.