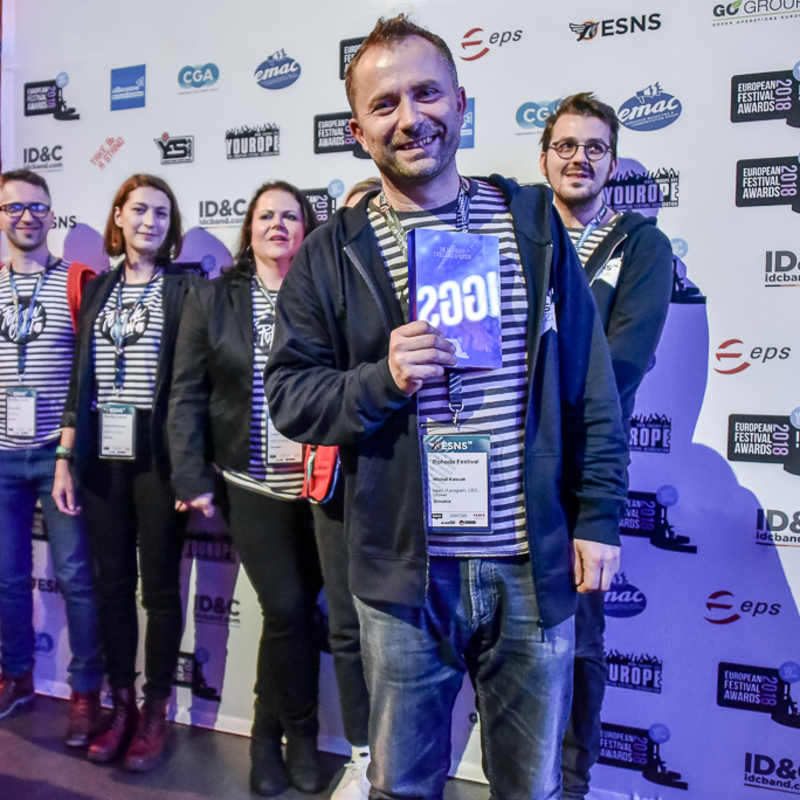 Eurosonic Noorderslag 2021 begins
The Eurosonic Noorderslag 2021 festival starts today. At this time in past years, we were already travelling by bus to Groningen in the Netherlands; the facilities for the large Slovak team were the cabins on common ships. Due to the current situation, we will only go to see concerts in the virtual space, yet again there will be quite some things to discover. The largest European showcase and conference will bring more than 180 concerts and panels in its on-line version. The line-up is extremely varied, so we would like to ask you to send us suggestions on who to go to see.
12. January 2021
Slovakia will be represented in the ESNS 2021 program by band Luvver and representatives of Pohoda will participate in panels. Tomorrow early afternoon, Michal Kaščák will talk about how our festival dealt with the pandemic in a panel entitled Successful Covid Festival Formats. LUVVER, a formation from Nitra, will perform on Wednesday evening. On Thursday at 3:30 pm, Michal Kaščák will talk in the Brave New World panel about how the coronavirus has changed us and the challenges that follow. The head of our production, Michal Sládek, will talk in the YES Group panel on Friday about the way to reviving culture after the pandemic and about intensifying cooperation between festivals.