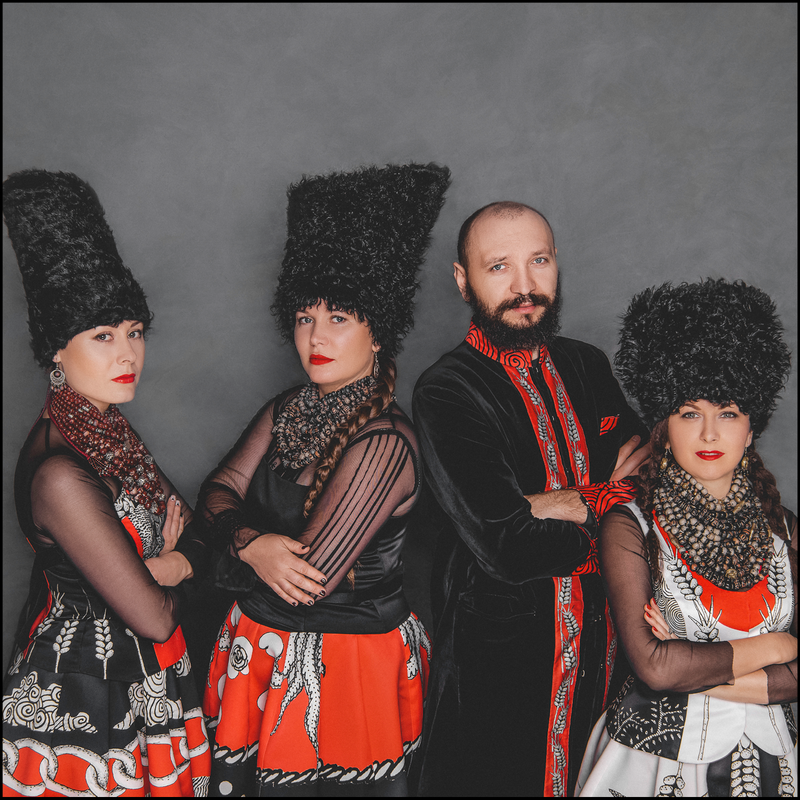 DakhaBrakha at Pohoda 2022
After twelve years, a major name in the world of worldmusic, Dakha Brakha, will return from Ukraine to Pohoda 2022. They refer to their work as ethno-chaos. It is a mixture of native Ukrainian folk music with some African-styles, Arab, Bulgarian, and Hungarian motifs, and instruments from around the world. In combination with beautiful polyphony, specific rhythms and atypical, varied instrumentation, they create unique unexpected music. The band was formed as a musical ensemble at the Ukrainian avant-garde theatre Dakh and these roots have left its mark on the band performances and aesthetics oscillating between alternative theatre and folk/world music concerts.
31. March 2022
The famous quartet has released seven albums, won two prestigious Shevchenko National Awards, and recorded music for the films Bitter Harvest, Mavka, and the Fargo series. They have played in popular sessions such as NPR Tiny Desk and Live on KEXP. The members of the band are also part of other projects such as the band Dakh Daughters and the Gogolfest festival. The band consists of percussionist Olena Tsybulska, cellist Nina Garenetska and multi-instrumentalists Marko Halanevych and Iryna Kovalenko. They also performed at a recent big concert in support of Ukraine, Save Ukraine. We very much wish they arrive to Pohoda from a free country where there are no Russian occupying forces.