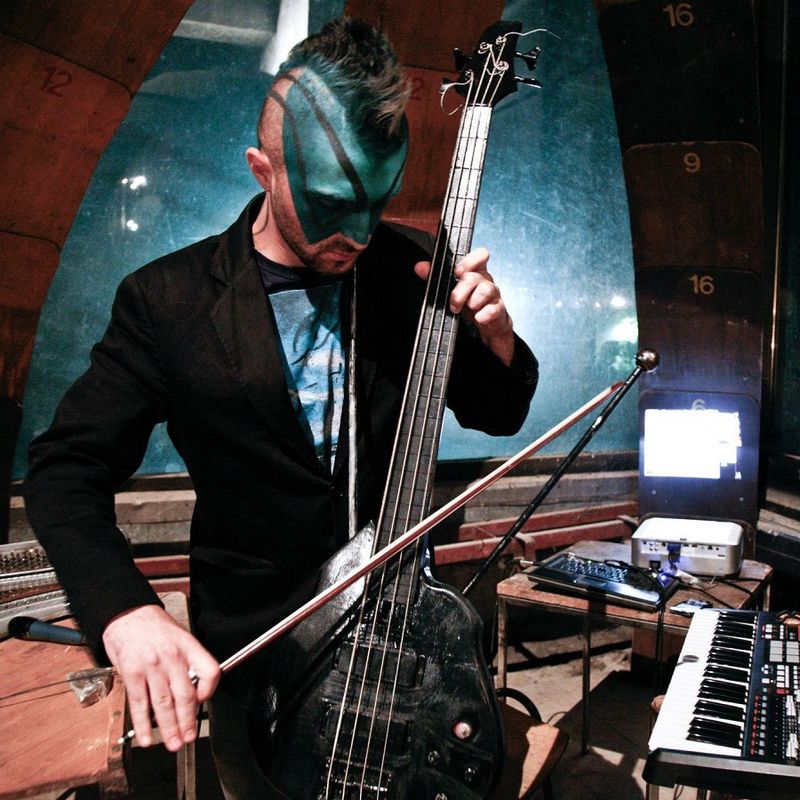 Composer, pianist, and music inventor Liburn Jupolli
Liburn Jupolli is a pianist and composer from Kosovo who is not fully satisfied with just creating new combinations of melodies, harmonies, and rhythms. In addition to electronics, he uses and designs his own instruments and accessories that help him achieve new possibilities of sound and its colours. He will demonstrate his musical art and toys as well at Pohoda.
16. June 2016
Albanian composer Liburn Jupolli was born in the late eighties in Pristina, Kosovo. From the age of 12, he began to study music theory and composition. From the age of 15, he has written music for film, theatre, animation, conceptual productions, and works of numerous musicians and ensembles from Kosovo and abroad. He also works on design of new Instruments and is studying composition in Paris. He prepared a special set for Pohoda consisting of his current songs that include electronic music, new works for his instrument called Octo, synthesizers, and other surprising things.

Liburn Jupolli will perform at Pohoda thanks to the support of Visegrad Fund and project West is the best.