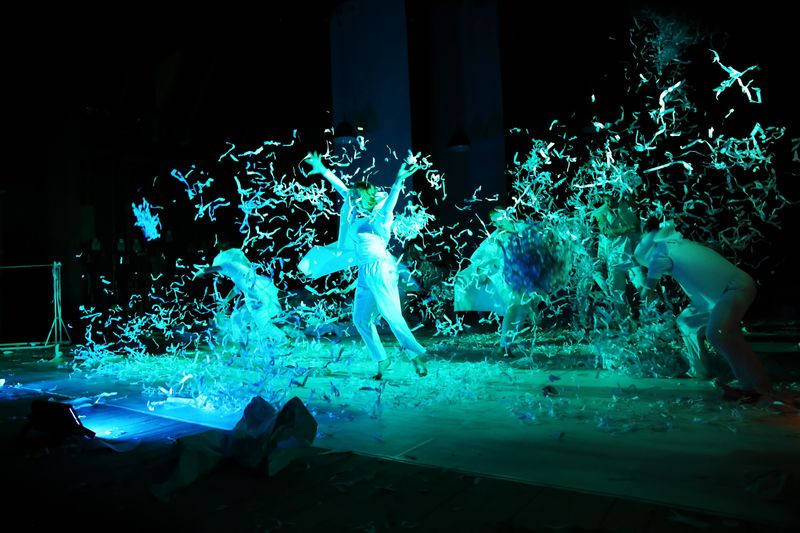 Children's Days at Pohoda – theatre, dance, miracles
Interactive narratives—instructive, adventurous, and entertaining—will be offered by theatre and dance performances for children at Pohoda. They will cover topics such as "the preciousness of the time a family can spend together", "the mysterious being that is connected to home," and you will "learn the paper adventures of the enchanted prince." For the littlest ones, there will be Toddling way through the Land of touch and fairy"; all will be charmed and amused by Talostan.
01. June 2018
Priestor Súčasného Tanca (Space for Contemporary Dance): JUMIKA
Jumika is a mysterious being that connects us with home even when we are away from it. She is everything and feels everything. The worlds are hiding in her dresses. The author's dance performance will invite to dance both kids and adults. The miracle of spontaneous movement will be due to the performer Katarína Rampáčková and the live-act of music producer Stroon.
Author and performer: Katarína Rampáčková
Costumes: Clara and Berta Ros
Music: Stroon
Lighting design: Róbert Farkaš
Photos: Tibor Czitó
The performance Jumika is promoted by PST, an initiative to support contemporary dance in Košice.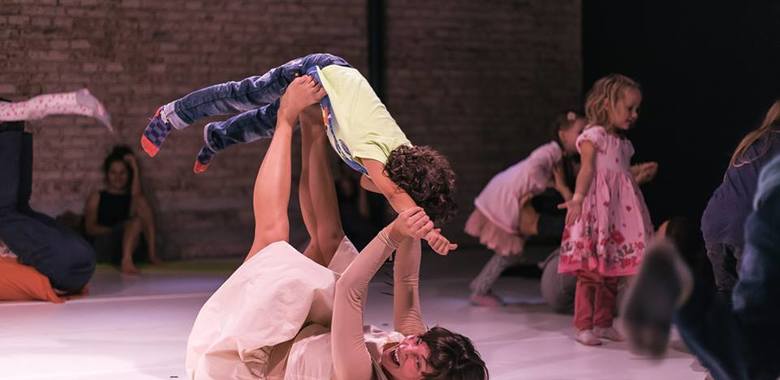 Bábkové divadlo na Rázcestí (Puppet Theatre at the Crossroads): Hmatuláci (Touchers)
What can a hand, a leg, a skin feel? What all is a hand for? Batolárium Hmatuláci is devoted to one of the basic human senses that we come into contact very early. Touch, feel, work of hands, and pleasant and unpleasant sensations on the body and in the body are a very inspirational zone for a theatre with no words. The toddler way through the Land of touch and fairy is designed for children from the age of 15 months to 3 years.
Story, libretto, director: Maťa Grifelová
 Stage setting: Hana Kollárová
 Music: Juraj Haško
 Cast: Ivana Kováčová/Anna Zemaníková, Martin Frank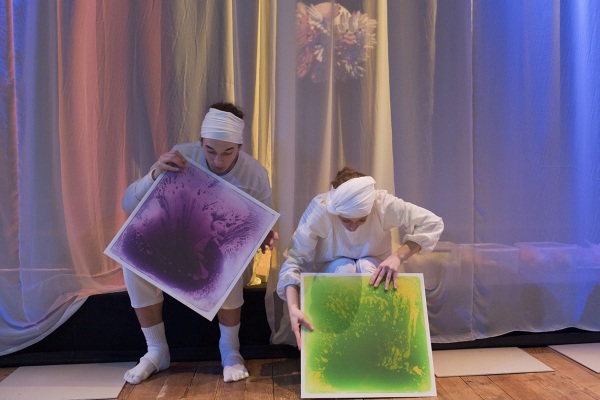 Bratislavské bábkové divadlo (Bratislava Puppet Theatre): Grandpa
Grandpa Svetomír was supposed to get in bed and do crosswords in the retirement home a long time ago. Instead, he made himself comfy in his workshop and, in his memories, he is returning to his grandpa, a determined adventurer who had travelled the world. The performance Grandpa talks about the preciousness of the time that a family can spend together and it supports active life. For all above 6 years of age.
Director: Matija Solce
Dramaturgy: Katarína Aulitisová, Peter Galdík
Scenography, costumes, puppets: Ivana Macková
Music, Actors: Anna Čonková, Róbert Laurinec, Peter Pavlík, Ľubomír Piktor Photos: Juraj Starovecký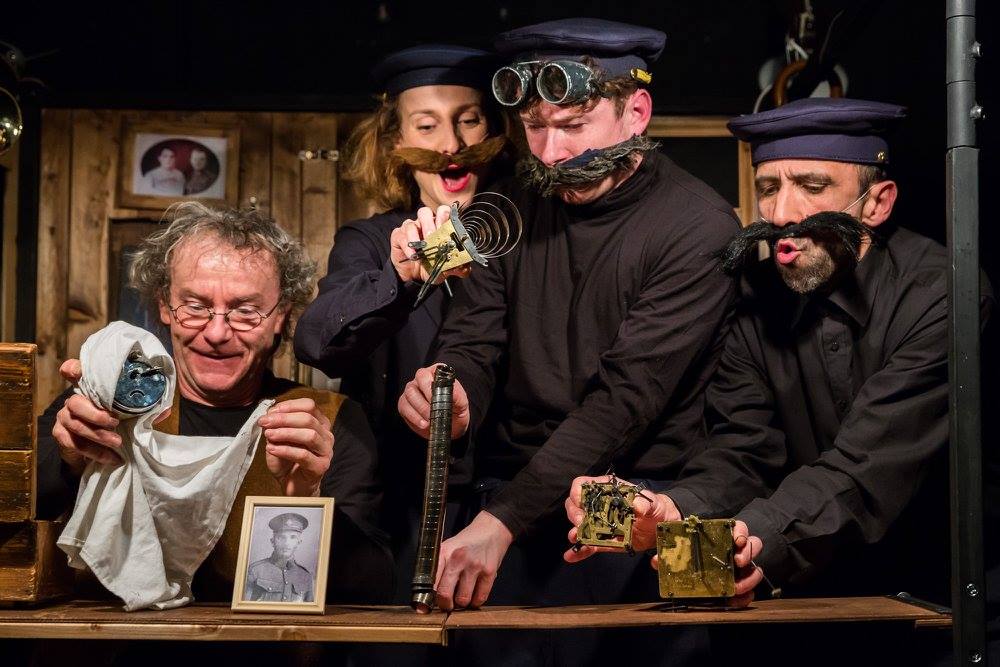 Liptovské divadlo tanca (Liptov Theatre of Dance): Fairy Tales
The dance fairy tales of Hrádok are the paper adventures of the enchanted prince, the brave tailor, the audacious fairies, and other fairy-tale beings. With their fearlessness, bravery, and courage, they opposed the enchanted forces in the dying kingdom of the paper king. In addition, in the woods of his kingdom, there are rambling paper thieves...
Director: Radoslav Piovarči
Choreography: Peter Dedinský, Radoslav Piovarči
Libretto: Viliam Gräffinger, Radoslav Piovarči
Music adaptation: Viliam Gräffinger
Scenography: Ján Husár
Costume Design, Masks, Props: Dáša Veselovská
Light design: Ján Čief
Sound master: Matej Skubík
Photographer: Wallace Matthew Wainhouse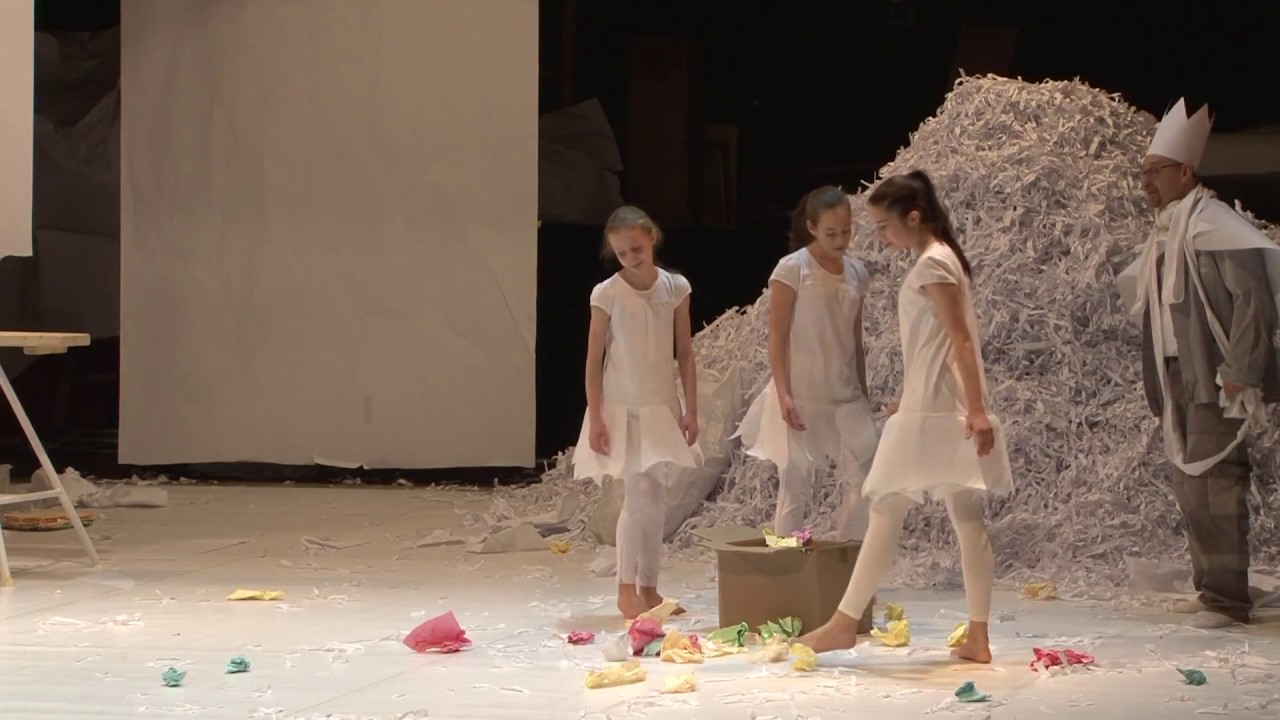 Talostan
The favourite magician Talostan has won awards such as the Most Humorous Magic Show at Kremnické gagy ​​or the 1st place in the micro-magic in the Czech Republic, and he has especially won a number of amused and "charmed" spectators. He is great at confusing the attention of pre-school children as well as the minds of adult audience. However, more important than the actual magic is the huge amount of fun in his performances. By the way, what pet do you think cannot be made out of a balloon...?