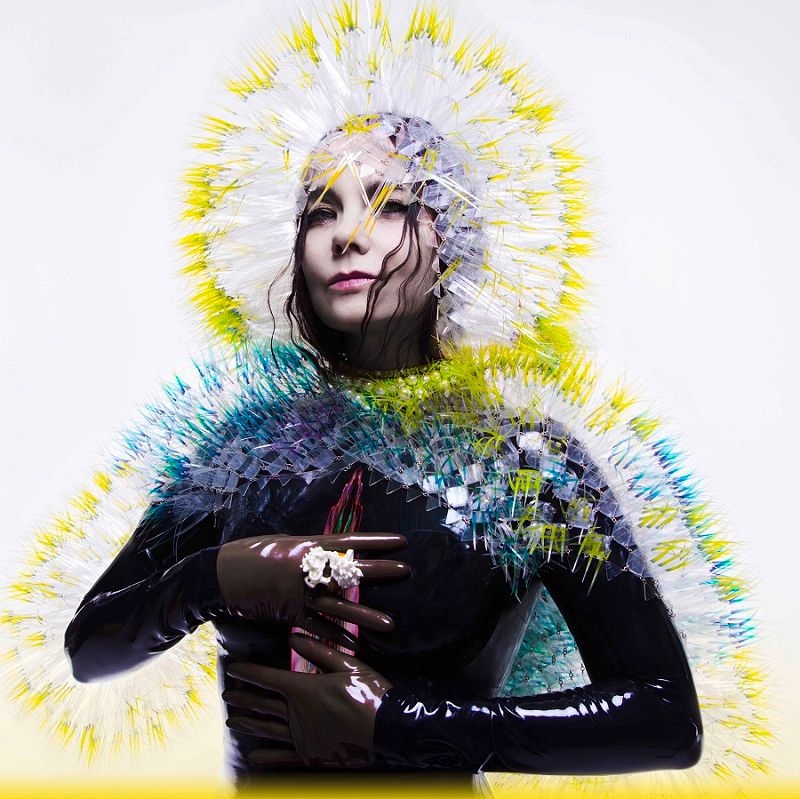 Björk
When there's a volcanic eruption in Iceland, European airports, otherwise pulsating with life, slow down for a little while. The eruption coming from "Land of Ice and Fire" this time will cause lots of flights to be redirected to Trenčín Airport and the airport's life to take on an extraordinary spin. Because it's BJÖRK who's about to land there!
11. February 2015
Björk has been a part of music industry since 1977, when at the age of 11 she released album Björk. In the 1980s, she played in several bands such as KUKL or The Sugarcubes and she kicked off her career as a solo artist in 1993, a year that saw the release of her debut album named Debut. Her music wipes off the borders between genres. In her songs, she mixes acoustic and electronic elements with endless creativity and follows tracks outside of usual rhythmic and harmonic patterns. Original samples are the authentic recordings of sounds of nature and ordinary day. In tracks such as "All Is Full of Love" or "Joga", Björk binds tradition, mythology and unbridled Icelandic nature with tones and rhythms. Her homeland is an inspiration that is omnipresent in her music. She released album Biophilia as a series of interactive applications. These have become part of the permanent collection at New York's Museum of Modern Art (MoMA). The very same museum is about to present a retrospective of her multifaceted work in March this year. In January, Björk released her eighth studio album Vulnicura dominated by the themes of love and sorrow over the breakup.
Since the release of Debut, Björk has sold over 20 million copies of her albums worldwide. She's got four Brit Awards, four MTV Video Music Awards, one MOJO Award, three UK Music Video Awards and twenty-one Icelandic Music Awards under her belt. In 2010, she won a prestigious "Polar Music Prize" awarded by the Royal Swedish Academy of Music in recognition of her "deeply personal music and lyrics, her precise arrangements and her unique voice." Besides that, she has been nominated for 14 Grammy Awards. Her performance and music in Dancer in the Dark earned her an Oscar nomination, two Golden Globe nominations as well as the Best Actress Award at the International Cannes Film Festival. Her voice, songs, albums and videos are often listed in the "Greatest charts" of all kinds put together by renowned music magazines.
Iceland is dependent on the import of food from all around the world. On the other hand, the world is dependent on the import of Icelandic music. Sigur Rós, Múm, Of Monsters and Men, Oláfur Arnalds and most of all, Björk, are the living proof.