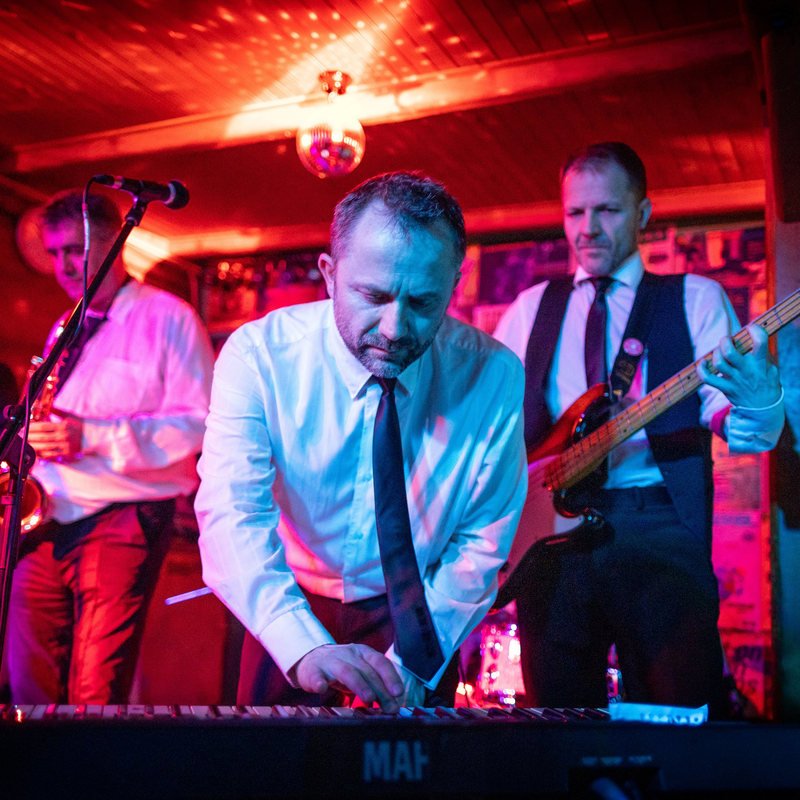 Bez ladu a skladu to celebrate 35 years together with concerts in Czechia and Slovakia
The band Bez ladu a skladu is going on an autumn tour. From October 9 to December 4, they will perform 19 concerts, mostly in small clubs in 17 cities in Czechia and Slovakia. The almost two-hour concerts will feature also several songs that were last played live more than 25 years ago, such as "Xmetov" and "Sociologický prieskum". The concerts will be preceded by screenings of their performance at the Dotyky a spojenia festival in 1987.
16. September 2020
FOTO: Tomáš Benedikovič (Denník N)
Bez ladu a skladu formed in 1985. Only a year later, they played a concert at Prague's Rockfest 86; following that, they mainly appeared at Czech alternative clubs and festivals. Memorable concerts before 1989 were, for example, the one at the festival in Lipnice 88 after Václav Havel's speech and those at Slovak festivals Čertovo kolo 87 and 88 (which turned to be a kind of an early sign of multimedia festivals that would begin to emerge in the 1990s).
Tickets are available for purchase through the sales channels of individual clubs.
Bez ladu a skladu —Tour
9. October — Hlohovec — Piváreň Pod smrekom
www.facebook.com/events/337990580654610

15. October — Žilina — Stanica www.facebook.com/events/346941113171508
16. October — Trnava — Malý Berlín
17. October — Nitra — Music a Cafe www.facebook.com/events/1784033908411709

23. October — Brno — Kabinet múz
24. October — Praha — Café v lese

6. November — Mýtna — Kultúrny dom
7. November — Hruštín — Kultúrny dom www.facebook.com/events/1467313986761656

12. November — Modra — Kinečko
13. November — Bratislava — Fuga
14. November — Bratislava — Fuga
15. November — Bratislava — Cez prah

19. November — Prešov — Stromoradie
20. November — Košice — Colloseum
21. November — Banská Bystrica — Záhrada

26. November — Banská Štiavnica — Art café
27. November — Skalica — Orlovňa
28. November — Trenčín  — Hangár

4. December — Brezno — Bombura