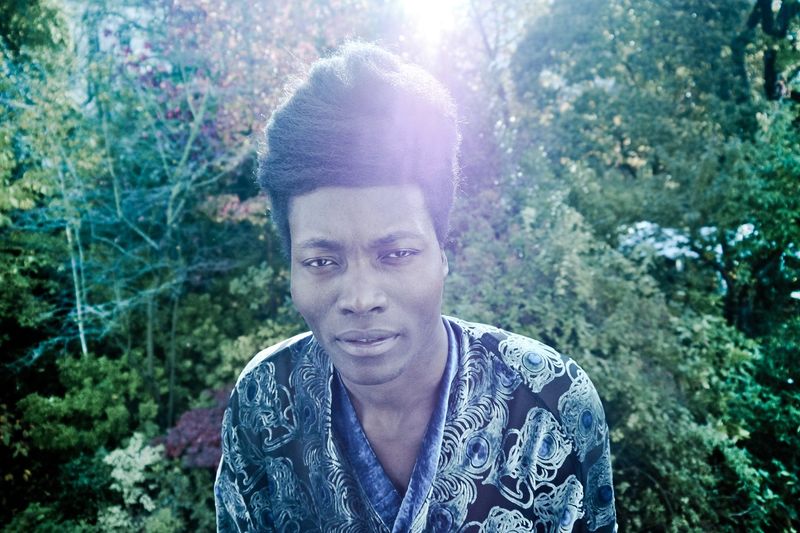 Benjamin Clementine
It is not customary for a homeless English street musician from the Paris underground to conquer French festivals. It is not customary for a debut of an unknown artist to receive the rating of 8 out of ten from newspapers such as The Observer and The New York Times. It is not customary for a budding artist to win the Mercury Prize and leave behind names such as Florence + the Machine, Aphex Twin, and Jamie XX. But it is a good practice for Mercury Prize winners to play at Pohoda. We are therefore honoured to announce that Benjamin Clementine will perform at the Trenčín airport.
07. February 2017
Benjamin was indeed an unusual rebel. He escaped from family problems by playing the piano and listening to Classic_FM. As truant, he would run to the library, where would randomly pick books from shelves and spend days reading them. At the age of sixteen, he failed all the subjects except for English literature. The 19-year-old Benjamin left for France where he got to know the other side of streets in Paris, as one of their involuntary residents. He was earning cash as a kitchen helper, busker of musician in bars and hotels nearby Place de Clichy. Later he lived in a hostel in one room with ten other inmates. He used his saved money to buy a dilapidated guitar and cheap keyboards. Influenced by classical music (Satie, Debussy), Cohen, Cave, Waits, and French chansonniers such as Jacques Brel and Léo Ferré, he started composing his own pieces. While busking in the Paris metro, he was discovered by a friend of Matthieu Gazier (owner of an independent label), who became Benjamin´s agent. He then established himself in France, played at several famous festivals (Rencontres Trans Musicales, Montreux Jazz Festival, Montreal Jazz Festival, Eurosonic), and signed a joint contract with labels Capitol, Virgin EMI, and Barclay. Nevertheless, he was sometimes slowed down by complications. For example, on his way to the Dutch North Sea Jazz, he lost his ticket, so he was thrown out of the train. He tried to get to the festival on foot, but since he was 45 km away from Rotterdam, he did not make it to play his slot. He performed at the festival two days later.
British media noticed him in 2013 after he performed in the Later With Jools Holland show (the program has featured also atrists such as Paul McCartney and the Arctic Monkeys). In addition to appraisal from McCartney, more compliments followed from the media. The Independent described him as one of the most promising new talents. The London Evening Standard and Rolling Stone likened him to Nina Simone. Rolling Stone wrote specifically: "Nina Simone's brother steps into an elegant French café, sits down at the piano and tears open a vein..."  In early January 2015, he released his debut At Least for Now: it made it to iTunes's top 10 in Italy, the Netherlands, Switzerland, Belgium, Luxembourg, Poland, and Greece, and became number one in France. The nineteen reviews on Metacritic brought him a great average rating of 75 points out of 100. The greatest success, however, came at the end of that year, when he won the Mercury Prize for best British album of the year. He left behind artists like Jamie XX, Aphex Twin, Florence + the Machine, Roisin Murphy, and the already announced names of our line-up, Slaves and C-Duncan. Benjamin recently sang in a new piece of Gorillaz called Hallelujah Money. The central component of his work is powerful lyrics influenced by the English and French poetry. The main ingredient in his music is the unmistakable voice and expression that is likened to singers such as Nina Simone, Edith Piaf, Rufus Wainwright, and Nat King Cole. British media seem to attempt to compensate the fact that Clementine did not begin to shine back home with compliments, where they celebrate his work and an emotionally charged live performances. You will see one of them also at Pohoda 2017.