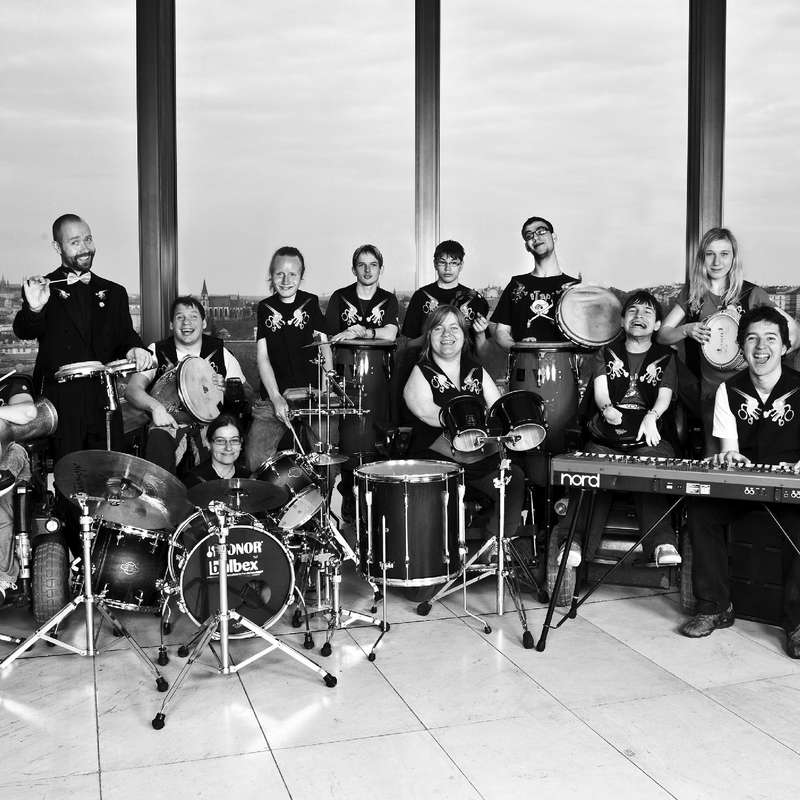 The Tap Tap & Kilometrový tanec CZ
Website Facebook YouTube Spotify Instagram
The Friday program of Pohoda in the Air will begin with the Czech big band The Tap Tap and the Kilometer Dance project. While in 2016 the crowd fell for them at the Orange Stage, this time they will perform on perhaps the most barrier-free stage—the runway of the Trenčín Airport. Their concert will also include the festival's only dance performance. Radoslav Piovarči of EnKnapGroup will present the Kilometer Dance by Katarína Zagorski over an empty runway and other nooks and crannies of the festival in a special adaptation for Pohoda in the Air.
The Tap Tap have released four studio albums (including the latest Noha na kolejích) and two "live" albums from the Czech State Opera.
You can also support The Tap Tap by purchasing their merchandise at www.thetaptap.cz/#!obchod
Kilometre dance
Only one person will dance at the Trenčín Airport this year, but the dance will be kilometer long. Radoslav Piovarči of EnKnapGroup will perform in the Kilometer Dance of Katarína Zagorski.
Radoslav Piovarči works as a dancer, performer, teacher, choreographer, and director. He has collaborated with personalities, theaters, and ensembles in Slovakia and abroad, in more than thirty different dance projects, films, and commercials. In addition to dancing, he specializes in choreography, research, and teaching, and participates in visual installations and site-specific projects with artists from various fields of art. Since 2019 he has been a member of EnKnapGroup operating in Slovenia.
Katarína Zagorski (born Mojžišová) has created projects for dance, theater, performance art, short film, and television. She studied in Bratislava, Berlin and Limerick, and she worked in the latter for seven and a half years. Her work was presented by theaters, festivals, galleries, and institutions in Slovakia and abroad. He is currently preparing the project Porcelain with Reona Sato, the Slovak National Theatre Ballet soloist, in Nová Cvernovka. She writes about dance for daily Denník N.