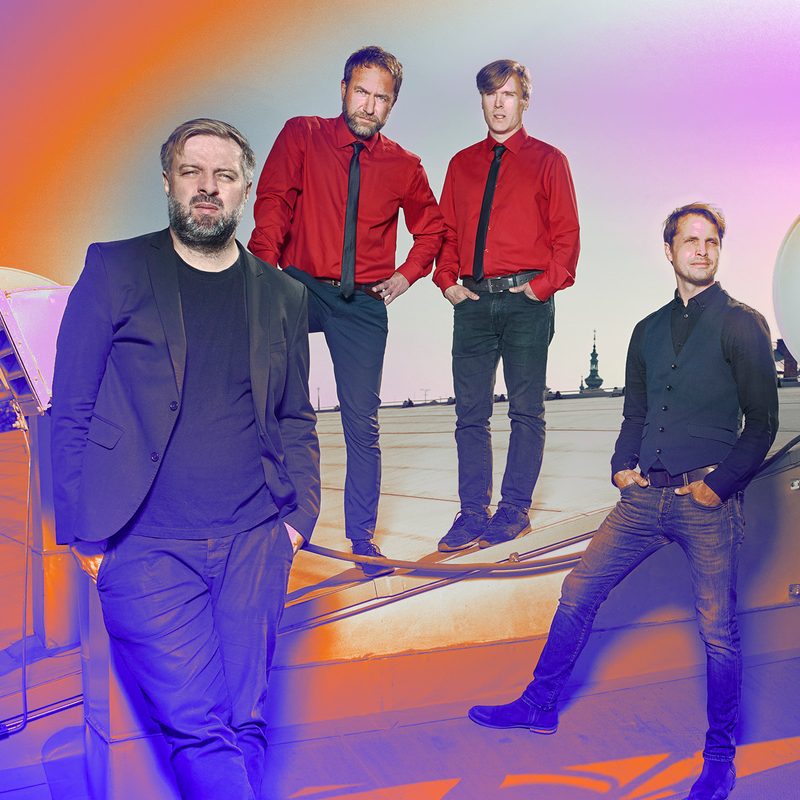 SPOTIFY APPLE MUSIC YOUTUBE INSTAGRAM FACEBOOK
After several years, one of the most popular Czech bands, Tata Bojs, is returning to Pohoda. Their concerts are a guarantee of quality – you always get a dose of puns in their lyrics, quality production and energetic live performances.
Milan Cais' band recorded their first album in the early 1990s. Unfortunately, nobody released it. After that, all the band members devoted themselves to school again and successfully graduated from high school. Success in the classroom was soon followed by success in the studio. The band has released nine studio albums, one Best of album, and four live concert recordings (including one for HBO). Another proof of their quality are the ten Czech music awards Anděl they have won so far.  Their album Futuretro (2000) was named the Czech Album of the Decade in the "MF Dnes" poll. In 2020, they released their latest album titled "Jedna nula" (One Zero) which contains several interpretations: it is the 10th studio album and at the same time the numbers one and zero symbolize the binary system, i.e. the basic formula of the digital world, which is increasingly part of our lives. However, due to the pandemic and the restrictions of the time, the band could not go on the new album tour. This eventually led to one of the most original concerts in the Czech online world. Tata Bojs recorded a full-fledged rock'n'roll performance without an audience and in the closed environment of Prague club DOX+, which they released as a separate live album and video recording.
"Tata Bojs have performed at Pohoda many times and I am glad they are coming again. Vitality, playfulness, and insight – amazing songs. Ideal band for festival afternoon,"  says Pohoda Festival director Michal Kaščák. We believe that you will really enjoy their concert, because Tata Bojs are one of the bands that you simply have to see live at least once. And if you have already seen them, you know that you will enjoy every single one of their concerts.