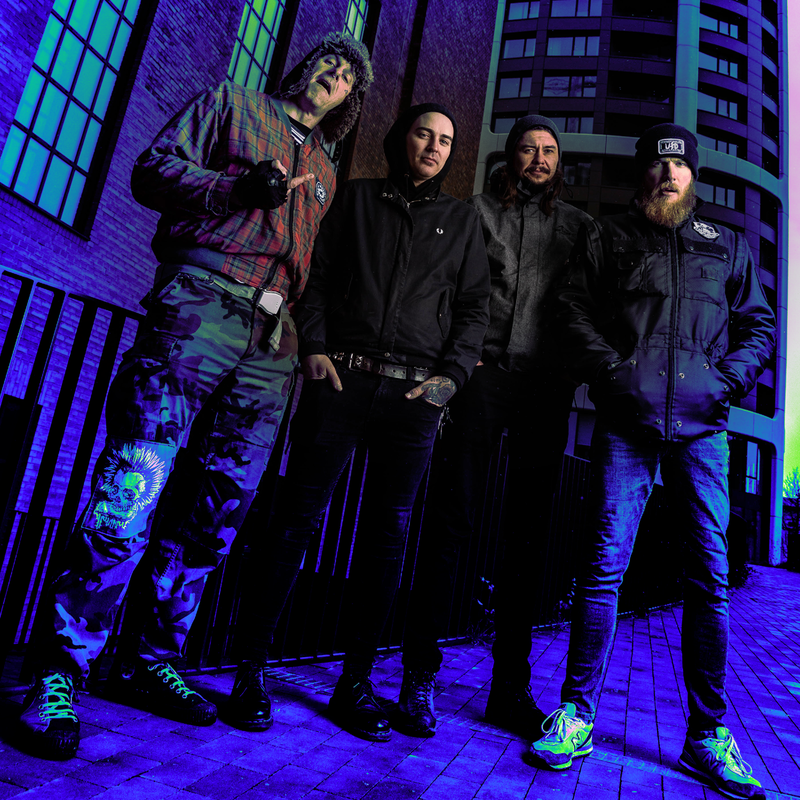 SPOTIFY APPLE MUSIC YOUTUBE FACEBOOK
A four-member punk band from Bratislava, known for its uncompromising anti-fascist stance, will also perform at Pohoda 2023. The band RozpoR was formed in the late 1990s and has released eight studio recordings to date, most recently last year's new album Hrubá sila. RozpoR has given hundreds of concerts not only in Slovakia and neighboring countries, but also in Italy, Great Britain, Belarus and Israel.
Like any good punks, RozpoR are involved in several charitable activities. During the refugee crisis in 2015, they played a charity concert directly in the refugee camp in Vienna. This was followed by two tours of Roma villages in eastern Slovakia under the title Radikálne ľudské turné (Radically Human Tour). You could also see their committed performance last year at the celebration of the Velvet Revolution, organized by our festival under the name "Concert for the Attentive". RozpoR personifies many of the ideas and messages that Pohoda identifies with, so we are very happy that the band will perform directly at the festival this time.
"RozpoR is an extraordinary band. Clear stances, great joy of music, amazing people on and off the stage. The ideal band for a festival like Pohoda," festival director Michal Kaščák is looking forward to their lively performance.

Café Kušnierik Porgramme at Pohoda Festival was funded by Iceland, Liechtenstein and Norway through EEA Grants under the Keeping up the Freedom project. The project was co-financed from the state budget of the Slovak Republic.  www.eeagrants.sk.