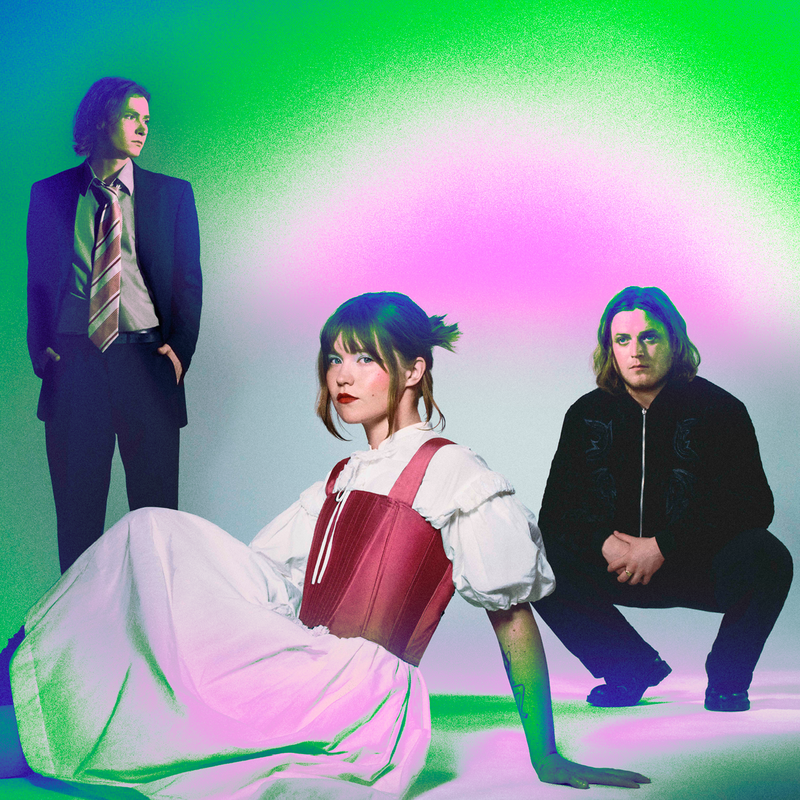 SPOTIFY APPLE MUSIC INSTAGRAM FACEBOOK Live on KEXP
The stunning debut album BLUSH by the South London band PVA, released via the Ninja Tune label, combines pulsating electronica with the raw energy of the lively trio. The band formed in 2017 when Ella Harris and Josh Baxter, who share lead vocals and handle synthesizers and guitars, began producing what they describe as "country-friend techno". Their sound is a combination of acid, disco, synthesizer music, dancefloor, and post-punk.
In 2019, they released their debut EP, which included a remix of Mura Masa's "Talks" that received a GRAMMY nomination for Best Remixed Recording. The current album BLUSH is full of striking, jagged punk spirit and moments of quiet contemplation from Harris' poetic lyrics. She sprints relentlessly, effortlessly weaving together influences such as Portishead, PC Music, Laurie Anderson, and the iconic rave-pop duo The Pom-Poms.
Michal invites you to their concert at Pohoda 2023 with his mini-review, "It's amazing that Ninja Tune keeps discovering new names. It is a band that grips you on the first listen."