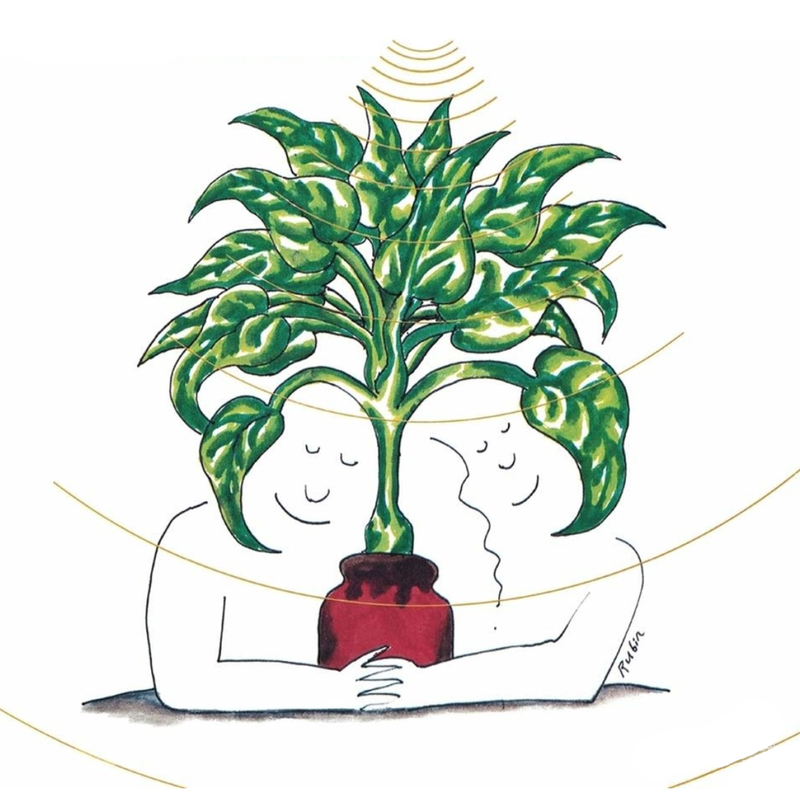 This year we will present a musical project that you can see and hear only at Pohoda. It is a special performance of the legendary album Mother Earth's Plantasia by Morta Garson from 1976. It is a Slovak premiere and the timing of the concert is also exceptional – it will be played at 5 am on the main stage during Sun Salutation.
The album became popular under the name Plantasia and its official subtitle says it all: "Music for plants and the people who love them." The original work will be expanded with a piece written by Kristína Smetanová. Symbolically, it will be dedicated to the sunflowers that are usually in the centre of the venue, but could not be planted this year. 
The album was available in very limited quantities when it was first released, as it was only given away to those who bought a plant from a plant shop and received the album with it. Plantasia is now a cult classic and will be reissued in 2019.
The album will be performed live at Pohoda by Kristína Smetanová, Haimoni Balgavá, Peter Kunzo and Martin Majlo Štefánik. They will play the songs on four synthesizers.
Kristína Smetanová is excited about Plantasia and says of the project, "As someone who lives in the noise of the city with the incessant presence of music, I often escape to nature to hide and find inspiration. Plantasia is music for the plants, and I am happy to be able to pick up a piece with such a beautiful idea and touch the essence of creation and maybe give something back."
Kristina is responsible for the entire performance of this piece, and she and Haimoni are remaking it for a set created for Sun Salutation. You may know Kristina from bands like Quatro Emocione, the trio Chick2Chick, and her solo project Kriss Krimm. She has performed with the Košice Philharmonic Orchestra and the Academy of Performing Arts Orchestra.