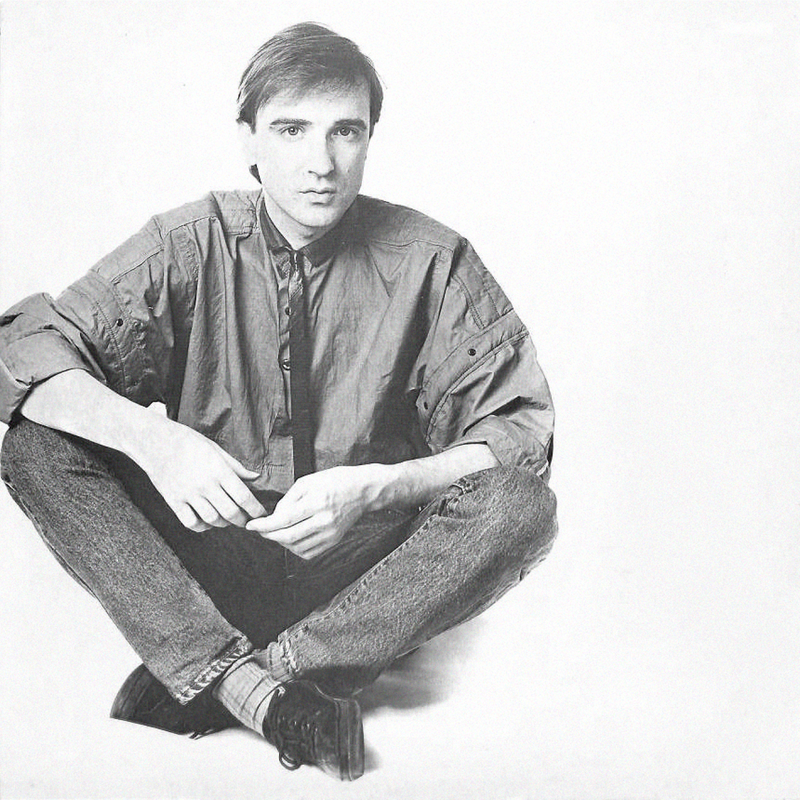 Nemoderný chalan: Laco Lučenič a Midi Lidi SK
The album Nemoderný chalan (the Old-fashioned boy), which was produced by Laco Lučenič and recorded by Meky Žbirka with their band Limit in 1984, seemed like a miracle. The music, arrangements, lyrics, Miro's singing, cover, graphics, video clips... Everything worked out perfectly, the hitherto popular pop singer started to appeal also to other people outside the mainstream. The record showed the importance of production in music; in this respect it was a ground-breaking work in the history of the Slovak pop music. This daring act was followed by two other albums—Chlapec z ulice and Zlomky poznania. This sspecial concert  will be a celebration of Miro Žbirka's work.
We agreed to open Pohoda with Meky time ago. He very much liked the concept of playing a single album, Nemoderný chalan. He played his first Pohoda concert just before The Prodigy and he was looking forward to playing on the same day as Nick Cave, whom he loved very much. He was very much looking forward to working with Midi Lidi and suggested that Laco Lučenič, with whom they broke apart for a long time after the album Zlomky poznania, be a part of this adventure. And Laco enthusiastically and curiously agreed. We were looking at what to do with this project in progress when Meky died. In the end we decided to make the concert a celebration of his work, insight, and joy of music.
The original concept of having Midi Lidi as Miro Žbirka's band to perform the album Nemoderný chalan (the idea proposed by our graphic designer Tereza Maco) expanded to include a few songs from the records Chlapec z ulice and Zlomky poznania after we discussed with the members of Midi Lidi and Laco Lučenič. Laco came up with a proposal to call the concert "The old-fashioned boy from the street", Petr Marek added "from the street of knowledge"... We are sticking to Nemoderný chalan (The old-fashioned boy), as it was this album that started an extremely interesting stage of Meky's work. Back then, Meky and Laco Lučenič bravely decided for a modern approach; Meky began to write lyrics, while Laco searched for technological innovations abroad. We will see how far Midi People and Laco will go for concert preparations now.
Midi Lidi cooperated with Meky, and it was obvious that they clicked. Meky was happy to sing live their great cover of his Do člna. Petr Marek, singer, musician, and dancer of the band, performing the role of Muzikant Králíček, confessed his love for Meky in the song Páči sa mi MŽ: "I like Miro Žbirka, I like his songs, I have liked them for many years, with him I'm getting old slowly." Midi Lidi also always wanted to play with Laco, and Laco wanted to play with Midi Lidi, so we believe that we will have a really strong concert.
Petr Marek briefly adds to all this: "For me, the three albums are actually sort of an existential electronic trilogy. Such Miro's and Laco's E.E.T.: musical and lyrical "tax return", a confession to what modern sound and style trends enchanted them at the time and also a much more personal entry into a human soul. The lyrics is no longer the "Kamil Peteraj style", but rather "something normal", something that concerned me, what spoke to me the way I understood, and spoke the irony about real problems, uncertainties, the absurdity of the world. In addition, the lyrics on all three albums are softly intertwined with stories that complement each other and subtly refer and follow each other. The price for this confession of Miro and Laco was the loss of a portion of listeners. On the other hand, they won part of the next generation.
I feel "at home" while listening to these records. And at the latest since 2008, when we did a remake of the song Do člna, which naturally suited the concept of our album, it was our timid unspoken dream to play "na Limit" and play with Miro a club tour of his electronic songs. And that dream began to come true last year, when Pohoda asked us for just that. Unfortunately, there was an obstacle and it seemed that nothing would happen. But it will. We will be a little bit very shy, but we are really looking forward to it. So: I'll come when I tell you I'm here."
Laco Lučenič will take a break for these songs from his current work in the legendary punk rock band Slobodná Európa. He is looking forward to showing the specific position of this trio of albums, their timelessness and also that they work musically, lyrically and in term of arrangements even now. At the same time, it will not be a classic concert/a tribute, nor any attempt to ride the retro waves, but rather an original elaboration by a current band using his production & music commentary. Everyone from Katka Žbirková to people from our team can't wait for the result.
"I am very glad that, in the year of his late seventieth birthday, Meky will be remembered at the tribute concerts in Bratislava (17.10.22) and Prague (21.10.22) also at Pohoda, where he gave a successful concert years ago. He was very pleased that the albums Nemoderný chalan, Chlapec z ulice and Zlomky poznania still appealed to young audiences years later," said Katka Žbirková.
Meky Žbirka was a cool guy all his life. He was always respected by the whole scene and that respect was deserved not only because of his work, but also because of his approach to people. His insight and humour are legendary, and less is known about how he helped bands from the alternative scene—one such story is here:
https://www.pohodafestival.sk/sk/novinky/vdaka-za-vsetko-meky
Memorable is his concert at Pohoda 2005, where he played before The Prodigy. The band very much liked the artist playing before them; we explained to them that Meky was the same for our scene as Paul McCartney for the English, and all was clear. On the other hand, Miro was not at all surprised by this connection, he literally enjoyed it. And it turned out fantastically.
We believe that Meky's concert—unfortunately without him—at Pohoda 2022 will also turn out fantastically. The selection of songs from the three "revolutionary" albums in new arrangements and performed by Midi Lidi and Laco Lučenič are promising an unforgettable evening. We believe that Miro Žbirka would also be pleased.