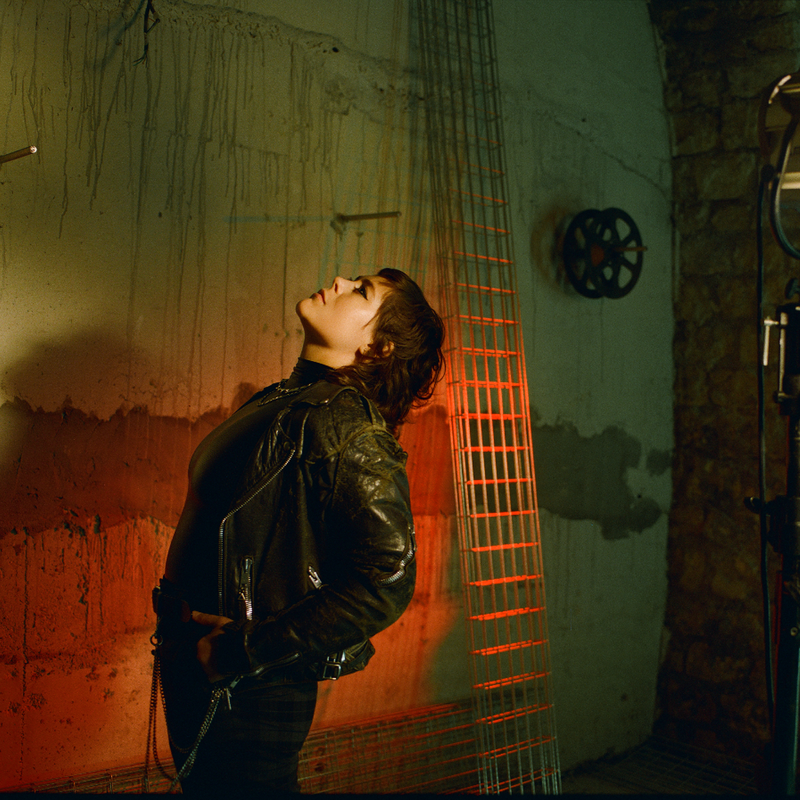 Bandcamp Facebook YouTube Spotify Instagram SoundCloud
Lousiahhh has been writing songs, singing and playing instruments since the age of 13. Her early influences were mainly punk, rock, industrial, and gothic bands and names such as NIN, Smashing Pumpkins, John Frusciante, Garbage, and Iggy Pop, as well as the great names of classicism like Beethoven and Mozart. She spent later teenage years in underground New York clubs like Misshapes before becoming famous as a DJ in the mid 2000's.
In 2013, she moved to Paris and released here two solo EPs Transcend (2013) and Shadow Work (2016), which brought her on the cover of DJ Mag billed as "Techno's Next Superstar". She has held residency for BBC Radio 1 and Australia's Triple J. In 2015, she co-founded the RAAR label, which follows the slogan "techno for punks, punk for techno-heads". At the time, she collaborated with artists such as Dave Clarke, Chromeo, Brodinski, Danny Daze and Lapalux and others.
In 2017, she released the acclaimed EP A Trap I've Built, and last year, after many years on the scene, her fans cherished debut The Practice of Freedom. It is about fighting addictions and abstaining in an environment of pulsating nightlife, searching for identity, and the so-called submissive feminism. According to Resident Advisor, it results in "a fierce and snarling techno album shot through with themes of lust, love, solidarity and righteous anger." Beatport outlines what kind of expectations we may have. According to the portal, her "unyielding and industrial sound brings mosh pit intensity to any dance floor it touches".