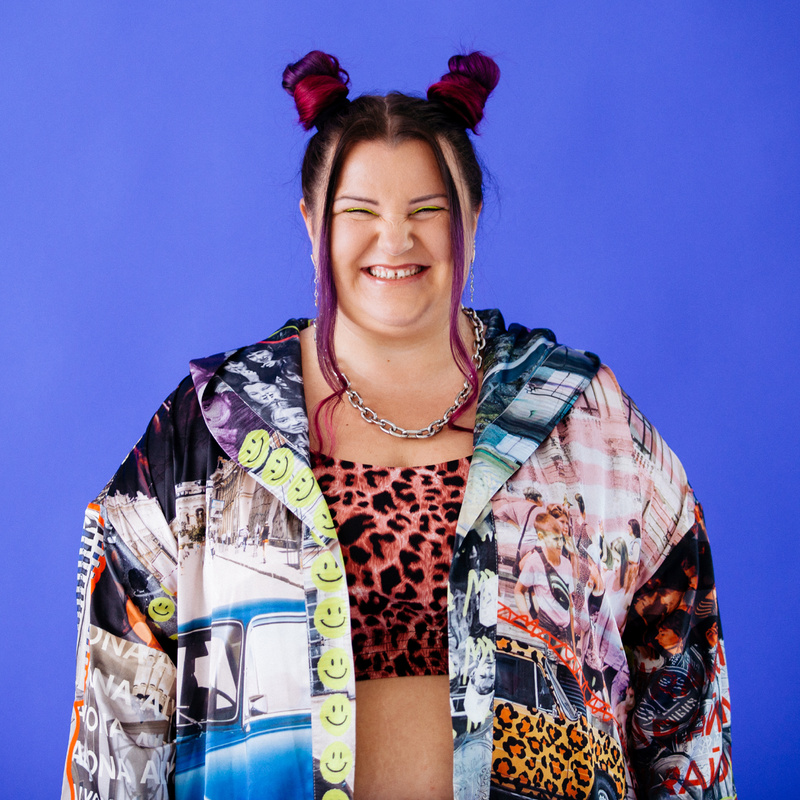 Former kindergarten teacher, Alyona Alyona gave a great concert already at Pohoda 2019 and we are honored to have her back. She is praised by journalists from The Independent, Vogue, The New York Times, and Forbes, who in 2020 included her in the prestigious list of the 30 most influential European artists under 30. She won the award for emerging stars Anchor Awards at Reeperbahn 2019 and the Music Moves Europe Talent Award as well as the Public Choice Award at last year's Eurosonic. She has hundreds of thousands of followers and her videos have tens of millions of views. She has recently changed the preview image of her most viewed songs on YouTube to a picture with a single message: "While you are watching this video, people are dying in Ukraine due to Russian attacks. Stop it!".
The Ukrainian rapper is an absolute untangled element on stage—with crazy flow and groove, she brings on the realities of the young Ukrainian generation. In 2019, she released her debut Pushka and shortly thereafter the EP V khati MA. The Anchor Awards jury also included the producer of the bands Metallica and Aerosmith Bob Rock, who said about her: "I got out of my chair, stood up, almost danced and took videos which I actually don't think I've ever done before. I didn't understand a word she was singing but it came out so powerful. It really blew my mind. And most importantly I would buy her record in a heartbeat." Even more expressive was another member of the jury, Tony Visconti (former producer of David Bowie): "We have decided upon an artist with whom we all lost our s***t to, the minute they started to perform!".
Last year she released another album Galas (meaning "hype" in Ukrainian). In her songs, she draws attention to important topics such as ecology, hunger, poverty, pandemics, inner strength and harmony, hatred, and stereotypes about female beauty. We value that even in this difficult time, Alyona Alyona wants to return on the stage and play music and that she confirmed a concert at Pohoda. We very much wish she could arrive from a free country where there are no forces. Glory to Ukraine!