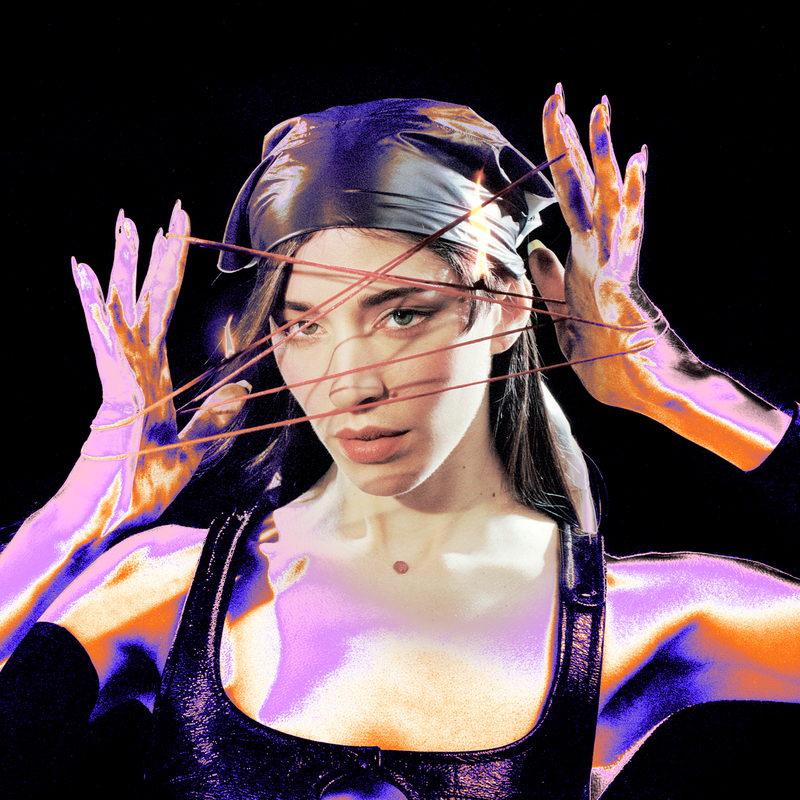 SPOTIFY APPLE MUSIC YOUTUBE INSTAGRAM FACEBOOK
One of the most interesting and distinctive female voices of the current (not only) electropop music scene will visit us at Pohoda 2023. THE FADER magazine has very aptly commented that, "Caroline is one of progressive pop music's most revered songwriters."
You may know Caroline Polachek from the excellent band Chairlift, with which she released three amazing albums. The band performed from 2006 until their breakup in 2017.
You could hear her voice in several songs of famous artists: SBTRKT, Dealorean, Blood Orange, Sébastien Tellier, Washed Out, Flume, Charli XCX, and with Christine And The Queens she was also featured as a guest in a song for Charli XCX called New Shapes.
Even during her time with Chairlift, Caroline was making her own music. In 2012, she released the album Arcadia under the pseudonym Ramona Lisa. In 2017, she released the ambient album Drawing The Target Around The Arrow under the pseudonym CEP.
She co-wrote and co-produced the song No Angel by Beyoncé. She even co-authored the song Woe by Shygirl, who you can also listen to at Trenčín Airport in July. PVA, who you will also see at Pohoda 2023, are her favorites and they remixed one of her other singles Welcome To My Island.
All the activities in various projects and guest appearances led to the release of her debut album Pang in 2019, which she released under her real name. She drew from all the experiences of her previous collaborations, which is reflected in the quality of the entire album.

In 2021, Pitchfork Magazine placed her single Bunny Is A Rider at number one on its Best Songs chart.
She has performed at festivals such as Coachella, Glastonbury, Lollapalooza and Primavera Barcelona. She also performed live on Jimmy Kimmel's show as well as on James Corden's show.

On February 14, she released the highly anticipated album Desire, I Want to Turn Into You – the very day we announced her as this year's featured artist.

Her roots go back to Slovakia, as her great-grandfather came from the Slovak village of Lastomír :)