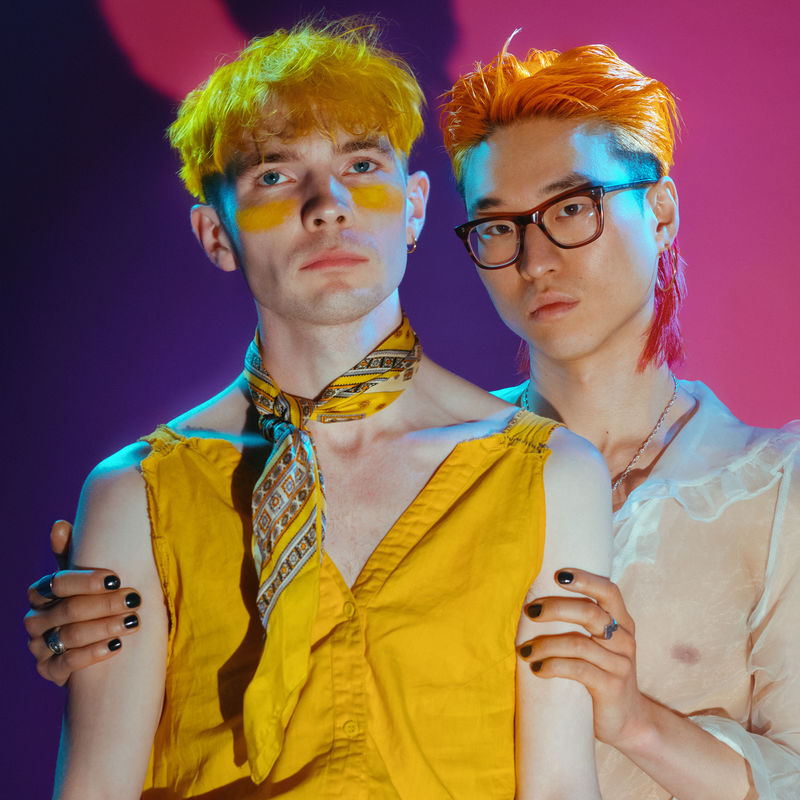 Website Facebook YouTube Spotify Instagram Twitter Deezer
Another re-confirmed name for Pohoda 2022 is the British-Korean duo Wooze. With their amazing shows as well as special collaborations the festival was definitely not short of (for instance, they welcomed Dry Cleaning's Florence Shaw on stage to play Cyndi Lauper's "Girls Just Want to Have Fun" cover together) and with the way they had fun during other bands' concerts, this band stole our hearts at Pohoda on the Ground. In the summer, they contributed to the compilation of cover tracks of The Strokes' legendary album Is This It. A few days back, Wooze released their second EP Get Me to a Nunnery. According to Dork magazine, the EP "supersedes expectations, examining what the 80s' would look like today". DIY adds Wooze "have set their stall on crafting a stylish and riveting brand of indie-disco, and they have achieved just that". 
The band describe themselves as pansori for the 21st century (a traditional Korean music genre) or baroque'n'roll. Our graphic designer and curator Tereza Maco saw Wooze live in Soul and said about them the following: "If the band DEVO was called futuristic art rock, then Wooze is metamodernist pansori, all nice and sweaty in the K-pop raincoat". Wooze were founded in 2017 in Brixton in London. They were formed out of Muddy Yard collective and consist of Theo Spark and Jamie She. Most of the original material was recorded in a studio, which they built in an abandoned construction warehouse, including the first single "Hello Can You Go". The video for the single was recorded in Seoul with famous K-Pop director Nuri Jeong. They released their debut EP What's on Your Mind? in May 2019 and will come introduce the audience to their brand new second EP Get Me to a Nunnery at Trenčín Airport.