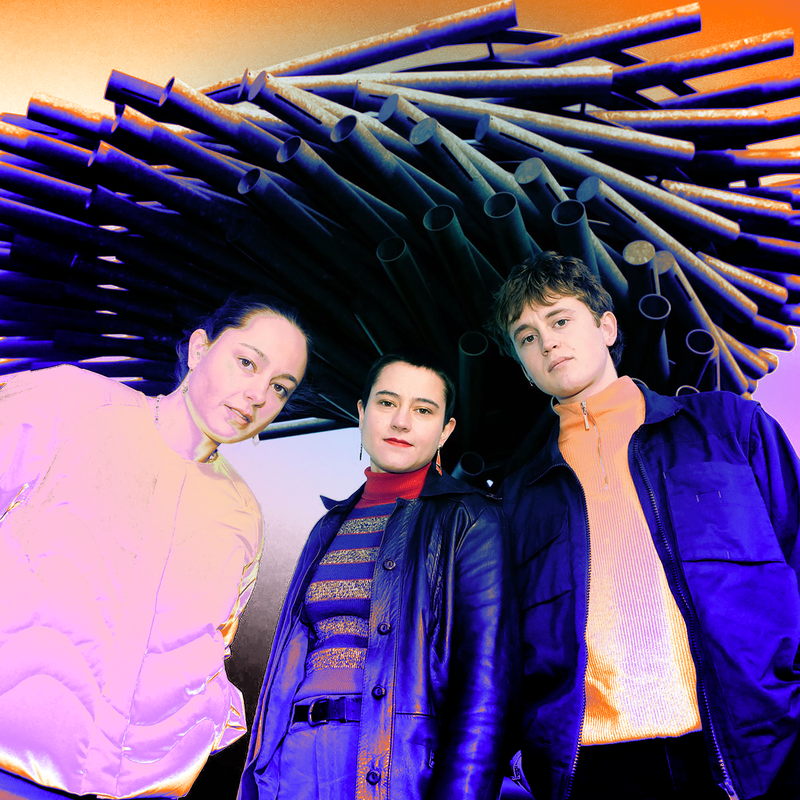 SPOTIFY APPLE MUSIC INSTAGRAM FACEBOOK YOUTUBE
Since forming in Halifax, West Yorkshire, over a decade ago when they were still teenagers, indie rockers The Orielles have evolved from lo-fi DIY indie origins (2018 album Silver Dollar Moment) to avant-pop (2020 album Disco Volador) and even directed and shot their own experimental film (La Vita Olistica, 2021).

Now, with their new album Tableau, released in 2022, The Orielles created their first truly contemporary album – an experimental double album that they produced themselves in collaboration with producer Joel Anthony Patchett (King Krule, Tim Burgess). 
The Orielles drew from holistic jazz practices, oblique 21st century electronica, experimental tape-loop methods from the 60s, otherworldly auto-tuned vocal sounds, inspirations from the downer dub of Burial, Sonic Youth's focus on improvisation and feedback, and Brian Eno's legendary Oblique Strategy cards.