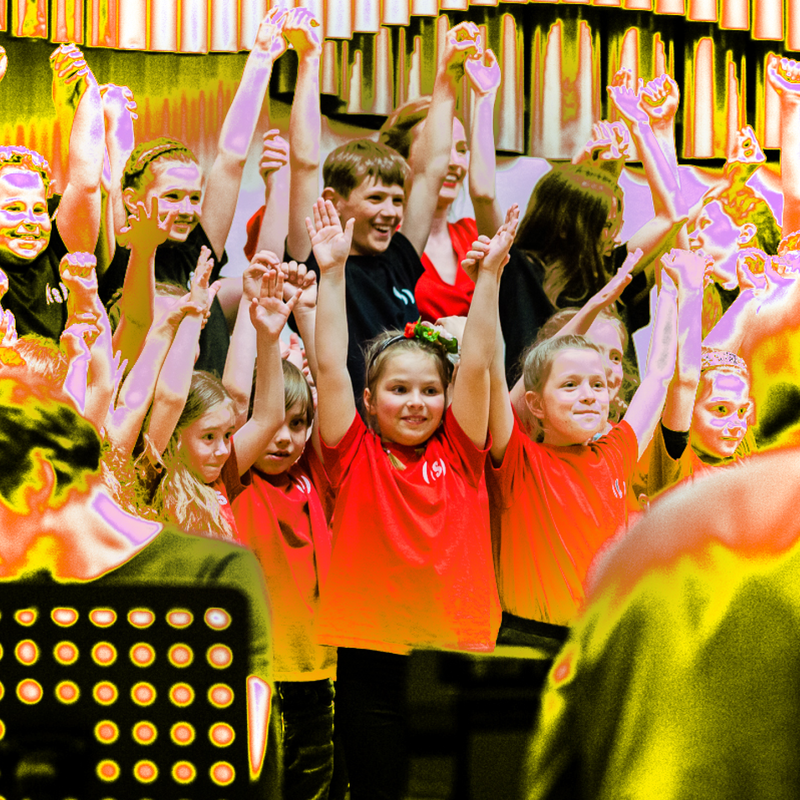 Superar a Slovenský komorný orchester SK
Children from elementary schools in Detva, Lozorno, Narnia in Bratislava and Veľký Krtíš together with the Slovak Chamber Orchestra conducted by Ewald Danel will send from a stage a message of peace through music.

They will touch it symbolically through the lyrics and messages of the compositions that make up the concert repertoire.  There will be songs in various languages, including John Lennon's Imagine, the Spanish Samba de la Paz (Song of Peace), the Iranian Gole Gandom (Blooming Flower), Hevenu Shalom Aleichem (We Bring You Peace), which will be sung in several languages, and the traditional Ukrainian song Shum (Noise).
Superar and the Slovak Chamber Orchestra will also perform Eugen Suchoň's extraordinary cycle Varila myšička kašičku (Mother Mouse Was Cooking a Porridge) arranged by Peter Zagar and Bartók's Slovak songs from the cycle Deťom (For Children) arranged by Vladimír Godár. You can also look forward to the legendary composition Musica Slovaca by Ilja Zeljenka.
120 children from different social and ethnic backgrounds will perform. They will be able to do what many adults fail to do – work together regardless of origin, religion, language or social status.

Author of the cover photo: Martina Zuzana Šimkovičová.





THE SLOVAK CHAMBER ORCHESTRA was established in 1960 at the Slovak Philharmonic by the outstanding violinist of Silesian origin, Bohdan Warchal (1930 – 2000). Since the beginning of its existence it has been one of the most popular ensembles of classical music in Slovakia. Under the leadership of maestro Warchal it became one of the most prominent representatives of Slovak performing art abroad. In 2001 Ewald Danel took over leadership of the orchestra.