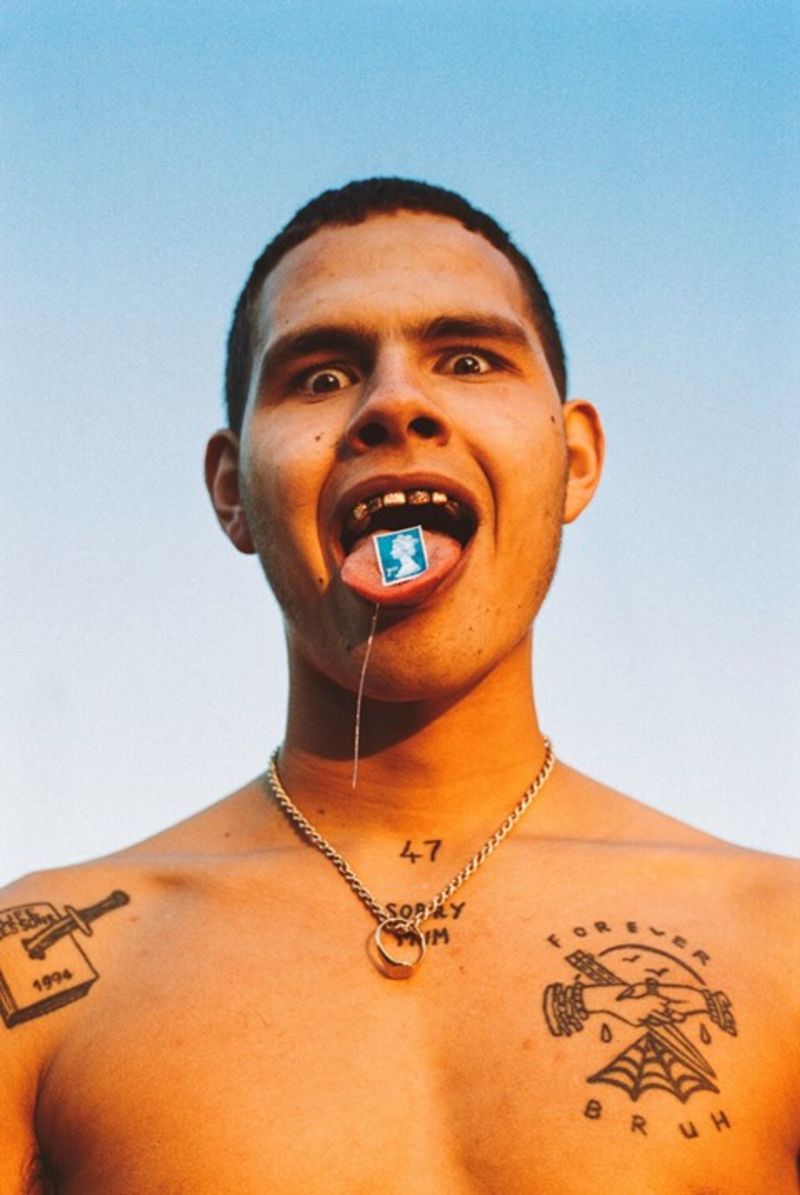 Website Facebook YouTube Spotify Instagram Twitter Deezer
Tyron Kaymone Frampton was born in 1994 in Northampton to a single teenage mother. He frequently skipped school, often spending time at a nearby underground recording studio at his friend's house. Tyron did not fit in too much after school, when he had multiple short stints in employment. His passion for music was growing steadily. His harsh youth manifested also in harsh expression and the background he uses for rapping. Though, he does so with a good deal of charisma and cheekiness, and his work sometimes resembles pirated radio and amateur "homemade-handycam" videos. The artist, balancing between grime, rap, dubstep, and garage, started with the first single "Jiggle", then continued with EP I WISH I KNEW, and gradually made it to BBC's Sound of 2019: and the BBC was right. His debut Nothing Great About Britain is one of the top rated recordings of the last year. The first single of the album is "Doorman" that is a result of collaboration with producer Mura Masa. He produced "Inglorious" with another artist that performed at Pohoda 2019: Skepta. slowthai is not too much politically correct as he often pushes the boundaries in his songs and performances when criticizing the British elites. For example, when performing at the Mercury Prize, he wore a mask of the severed prime minister's head on the stage. His work, however, is not only about grumbling and hating. At the same time, he encourages people at the opposite end of the social ladder, which he himself comes from, and, like other young people, he too is driven by the desire for freedom and happiness.
Dazed wrote that debut proved that indeed there is something great about Britain: "The greatest thing about Britain is the creativity of the working class in the face of political oppression and control." Alexis Petridis of The Guardian gave the album five stars out of five and wrote: "Clever, bleak, funny, bracing, aware of a broad musical heritage but never in thrall to it: after you hear Nothing Great About Britain, it's even more obvious why slowthai stands out." According to The Clash, this "compelling and provocative record is a haunting echo of a seemingly hopeless vignette of Britain today, where slowthai offers the slightest glimmer of optimism for a potentially brighter future." This is also confirmed by Pitchfork's Jazz Monroe: "The Britain he envisions is fairer, more leisurely and attentive, and united in its resistance to authority." slowthai will bring his harshly served dystopic descriptions of reality delivered with esprit and a glimpse of an optimistic vision of a better future also visitors to Pohoda 2022.